Proposify Übersicht
Was ist Proposify?
Proposify ist eine Online-Angebotssoftware, mit der moderne Vertriebsteams erfolgreiche Ausschreibungsangebote, Verträge und Vereinbarungen erstellen, senden, verfolgen und elektronisch unterzeichnen können.
Das Unternehmen hat den Angebotsprozess revolutioniert, sodass deine Mitarbeiter*innen weniger Zeit für manuelle Aufgaben aufwenden und mehr Zeit mit dem verbringen können, was sie am besten können: verkaufen.
Mit Proposify sparst du jedoch nicht nur Zeit: Mit zuweisbaren Rollen, Berechtigungen und Arbeitsbereichen kannst du den Zugriff aller Vertriebsmitarbeiter*innen verwalten. Von der Art der Inhalte, die sie verwenden können, über die Bearbeitung des Designs bis hin zum Versand eines Angebots hast du die volle Kontrolle über die Marke und die Sicherheit, ohne dass dabei der Prozess behindert wird. Endlich eine Lösung, die sowohl Vertrieb als auch Marketing glücklich macht.
Wenn du bereit bist, deinem Vertriebsteam einen Wettbewerbsvorteil zu verschaffen, besuche die offizielle Website des Herstellers und buche eine Demo.
Proposify Übersicht
Kosten
Preisoptionen
Preis-Leistungs-Verhältnis
---
Proposify Funktionen
Märkte
Vereinigte Staaten von Amerika, Kanada, Vereinigtes Königreich, Australien
Unterstützte Sprachen
Englisch
Medien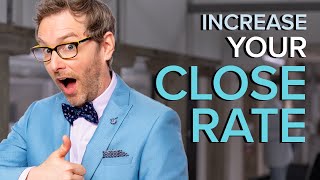 Proposify Bewertungen
Proposify Bewertungen
Preis-Leistungs-Verhältnis
4,4
90%
haben diese Anwendung empfohlen
Really good so far (it's only been a few weeks). Very easy to see the status of your proposals and I love the links to Infusionsoft and the ability to automate followup which were both missing in our previous software.
---
The ability to build my proposal with just fews clicks and moving it directly to my client with ability to review details about how my customers view and understand from their behavior details about how they interact with it.
---
We switched to Proposify from Bidsketch to solve a bunch of problems. Proposify is great on the surface and as an idea, but there are many things we don't like. Nonetheless, we're stuck with it for now.
Pros: Proposify streamlines our proposal writing process, clean UI, pricing tables that do math. Staff is helpful and responsive. I love that we can spin up proposals very quickly with templates. It would be basically perfect if it weren't for the cons.
Cons: This software is still full of bugs. There have been several instances where data has been lost, or unexpected behavior happens. It's extremely frustrating and time consuming when these bugs happen. I've probably submitted 20 bugs over the past month. Examples include formatting buttons that don't work, pages breaking and crashing etc.
There are many features that leave us scratching our heads and asking either "why isn't this a feature" or "why IS this a feature?
Examples:
-You can add sales tax to pricing tables, but sales tax doesn't reflect in the totals.
-Pricing tables are very difficult to customize
-Pricing tables that are longer than one page cannot flow into a second page. If you do want them to flow into a second page, you have to create a special type of page from the start that can ONLY have the pricing table on it.
-When you go through revision history, you see data from OTHER proposals that share the same type of section.
-You can't format text in snippets. To see what it looks like you have to drag the snippet into one of your sections or templates.
-The navigation is super clunky and not natural. I find myself clicking around a lot looking for things.
... and many more
Bottom line:
I want to have faith in this but I'm close to start looking at other options. We've had more than one catastrophic failure that has cost us tremendously and I'm at the point where I don't feel that I can rely on Proposify as a tool because I never can be 100% certain that it's going to work properly.
Proposify should really take some time and listen to their users, and try writing some proposals themselves and experience the process. If they were willing I'd personally love to hop on the phone and talk through some suggestions for improvement, and I'm sure other users would feel the same way. I feel kind of bad for how much I've had to bother their support staff with bugs and issues.
If Proposify improves, I'll come back and update my rating.
---
Very positive experience with support, I've had little to query as its very easy to use and customise.
---
I switched from PandaDoc to Proposify. It's a much better cost-benefit. There is really nothing in PandaDocs that is not in Proposify and frankly I got the hang of Proposify much quicker. Customer support is quick and very helpful
---
Vergleiche die Gesamtbewertung mit Alternativen
Mit Alternativen vergleichen
Vergleiche Nutzerempfehlungen mit Alternativen
Mit Alternativen vergleichen
Proposify Preis
Proposify Preis
Preis-Leistungs-Verhältnis
Vergleiche das Preis-Leistungs-Verhältnis mit Alternativen
Mit Alternativen vergleichen
Proposify Funktionen
Proposify Funktionen
Automatische Benachrichtigungen
Berichterstattung und Statistik
Verkaufsberichterstattung
Werkzeuge zur Zusammenarbeit
Vergleiche Funktionen mit Alternativen
Mit Alternativen vergleichen
Kategorien
Proposify Häufig gestellte Fragen
Proposify Häufig gestellte Fragen
Weiter unter folgen häufig gestellte Fragen über Proposify.
F. Welche Preispläne bietet Proposify an?
Proposify bietet folgende Kostenpläne an:
Beginnt ab: 19,00 $/Monat
Preismodell: Abonnement, Open Source
Gratis Testen: Verfügbar
F. Was sind die Hauptfunktionen von Proposify?
Wir haben keine Informationen über die Funktionen von Proposify
F. Wer sind die typischen Nutzer von Proposify?
Proposify hat die folgenden typischen Kunden:
Kleine Unternehmen, Großunternehmen, Non-Profit, Freie Mitarbeiter, Mittlere Unternehmen
F: Welche Sprachen werden von Proposify unterstützt?
Proposify unterstützt die folgenden Sprachen:
Englisch
F. Welche Preispläne bietet Proposify an?
Proposify hat folgende Preismodelle:
Abonnement, Open Source
F. Unterstützt Proposify mobile Geräte?
Proposify unterstützt die folgenden Geräte:
Android, iPhone
F. Mit welchen anderen Applikationen integriert Proposify?
Proposify kann in folgende Anwendungen integriert werden:
APIANT, FreshBooks, HubSpot CRM, HubSpot Marketing Hub, Insightly, LeadMaster, Pipedrive, Retently, Teamwork, Xero
F. Welche Varianten der Kundenbetreuung bietet Proposify an?
Proposify bietet folgende Optionen für Kundensupport:
Häufig gestellte Fragen, Wissensdatenbank, Online-Support, Video-Anleitungen