SutiHR
Eine umfassende HR-Lösung für Unternehmen jeder Größe.
Über SutiHR
Derzeit wird die Lösung von Tausenden Geschäftskunden genutzt. Die Kundschaft stammt aus unterschiedlichen Branchen. Der ideale Kunde sucht eine einfache und kostengünstige Möglichkeit zur Automatisierung seiner HR-Prozesse. Die Software ist die perfekte Lösung sowohl für Einsteiger als auch erfahrene Nutzer von HRIS-Software.
Märkte
Kanada, Deutschland, Vereinigtes Königreich, Indien, Vereinigte Staaten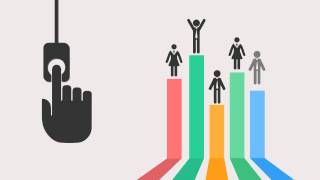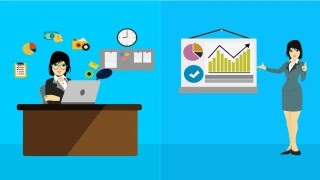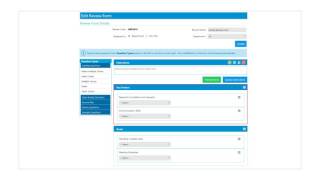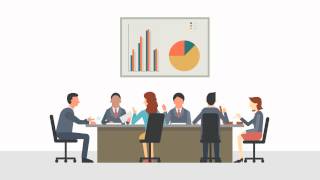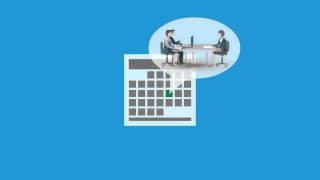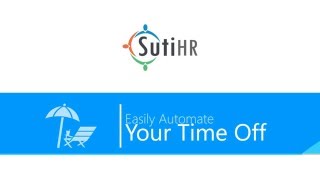 Gesamtzahl der Funktionen von SutiHR: 163
360-Grad-Feedback
API
Abrechenbare & nicht abrechenbare Stunden
Abrechnung & Rechnungsstellung
Aktivitäts-Dashboard
Aktivitäts-Verfolgung
Alarmfunktion / Benachrichtigungen
Angestelltenhandbuch
Anonymes Feedback
Anpassbare Berichte
Anpassbare Felder
Anpassbare Formulare
Anpassbare Vorlagen
Anwendungsmanagement
Anwesenheitsmanagement
Audit Trail
Aufgabenmanagement
Ausfallzeit-Management
Automatische Zeiterfassung
Automatisierte Terminplanung
Bedarfsplanung
Befragungs-/Umfragemanagement
Benutzer-Management
Berichterstattung / Analyse
Berichterstattung und Statistik
Beurteilung der Kompetenzen
Beurteilung-Management
Bewerber-Management
Bewerber-Tracking
Bewertungsauswahl
Bewertungszyklen tracken
Boolesche Suche
Compliance Management
Compliance-Verfolgung
Dashboard
Daten-Import / -Export
Dokumentenmanagement
Dokumentenspeicher
Drittanbieter-Integration
E-Mail Erinnerungen
E-Mail-Management
E-Mail-Vorlagen
Echtzeit-Aktualisierungen
Echtzeit-Analytik
Echtzeit-Berichterstattung
Einmalige Anmeldung
Einstellungen (Personalbeschaffung)
Elektronische Formulare
Elektronische Unterschrift
Elektronische Verifizierung / I-9-Formulare
Entschädigungsmanagement
Erinnerungen
Erstellung von Einarbeitungsplänen
FMLA Verwaltung
Feedback-Management
Fortschrittsverfolgung
Fragenkatalog
Freizeit-Anfragen
Fähigkeiten-Nachverfolgung
Gewichtete Leistungskennzahlen
Gruppen-Terminplanung
Hintergrund-Screening
Individuelle Anpassung
Individuelle Entwicklungspläne
Interne Chat-Integration
Interview-Management
Job-Bewerbermanagement
Job-Management
Kalender-Synchronisierung
Kalenderverwaltung
Kandidatenprofile
Kandidatenverfolgung
Karriereentwicklung
Karriereseite
Kollegen-Bewertungen
Kompetenzmanagement
Konfigurierbarer Workflow
Kontinuierliches Feedback
Kontrolle des Genehmigungsprozesses
Krankheitsausfall-Nachverfolgung
Kreditplanung
Kurs-Tracking
Kursverwaltung
Laufende Leistungsverfolgung
Lebenslauf-Analyse
Lebenslauf-Suche
Leistungsbeurteilung
Leistungskennzahlen
Leistungsmanagement
Lernen und Entwicklung
Lernpfade/-verläufe
Lohn- und Gehaltslisten-Management
Management von Performance-Auswertungen
Mehrere Abrechnungstarife
Mehrere Länder
Mehrere Staaten (USA)
Mehrere Standorte
Mentoring
Mitarbeiter-Datenbank
Mitarbeiter-Onboarding
Mitarbeiter-Self-Service
Mitarbeitereinsatzplanung
Mitarbeitermanagement
Mitarbeiterportal
Mitarbeiterprofile
Mitarbeiterzeiterfassung
Mobile Zeiterfassung
Mobiler Zugriff
Nachfolgemanagement
Nachfolgeplanung
Offline-Zeiterfassung
Online-Buchung
Online-Zeiterfassung
Online-Zeiterfassung
Organigramme
Personalbeschaffungs-Agenturen
Personalbeschaffungs-Management
Personalmanagement
Portal für Lernende
Prognosen
Projekt-Nachverfolgung
Projektmanagement
Projektzeiterfassung
Referenz überprüfen
Rollen-basierte Genehmigung
Schichttausch
Selbstbeurteilung
Self-Service Portal
Social-Media-Integration
Speicherung von Lebensläufen
Stellenanforderung
Stellenanzeige veröffentlichen
Stempeluhr
Steuerkonformität
Talent-Management
Teamkalender
Terminplanung
Terminplanung
Terminplanverteilung
Timesheet Management
Trainingsmanagement
Umfragen & Feedback
Unternehmen/Geschäft
Urlaubsverfolgung
Urlaubsverwaltung
Variable Mitarbeiter
Veranstaltungskalender
Verfolgen der Teilnahme
Verwalten von Job-Beschreibungen
Verwaltung von Unterstützungsleistungen
Vorlagen-Management
Vorstellungsgespräche planen
Workflow-Management
Zeit & Anwesenheit
Zeiterfassung
Zeitverfolgung
Zielmanagement
Zielsetzung / Nachverfolgung
Zimmerbuchung
Zugriffskontrollen / Berechtigungen
internes Personalwesen
Überstunden-Berechnung
"Was wäre wenn"-Szenarien
BambooHR
Nr. 1 Alternative zu SutiHR
BambooHR bietet eine Lösung für Management und Angestellte, mit Mitarbeiterprofilen, Freizeit-Anfragen und Genehmigungen...
Workzoom
Nr. 2 Alternative zu SutiHR
Workzoom ist eine cloudbasierte All-you-need-Personalmanagement-Plattform.
niikiis
Nr. 3 Alternative zu SutiHR
niikiis ist die konfigurierbare All-in-one-Software für Mitarbeitererfahrungen in kleinen und mittleren Unternehmen.
Sage HR
Nr. 4 Alternative zu SutiHR
Sage HR (ehemals CakeHR) ist eine Cloud-Lösung für das Personalwesen und die Personalverwaltung, die deine HR-Prozesse...
Preis-Leistungs-Verhältnis
---
Hast du SutiHR bereits?
Andere Softwarekäufer brauchen deine Hilfe! Produktbewertungen helfen uns allen, die richtigen Entscheidungen zu treffen.
Eine Bewertung schreiben
5 von 100 Bewertungen angezeigt
Branche: Chemikalien
Untern. Größe: 11-50 Mitarbeiter

Täglich

für

1-5 Monate

genutzt
Quelle der Bewertung
Gesamtbewertung
Preis-Leistungs-Verhältnis

Bedienkomfort

Kundenbetreuung

Weiterempfehlungsquote

9.0

/10
Great investment!
Bewertet am 19.12.2018
Vorteile
I love that we now have an all in one platform for every HR need - and if you do not have a need for a certain module, you don't have to purchase it! We have launched each module separately. and that has worked well for our team.
Nachteile
The software admin functions are not very intuitive and a little clunky. That said, the support team is phenomenal! They are very attentive and knowledgeable and respond to our needs very quickly.
Branche: Non-Profit-Organisation Management
Untern. Größe: 51-200 Mitarbeiter

Täglich

für

Mehr als 2 Jahre

genutzt
Quelle der Bewertung
Gesamtbewertung
Preis-Leistungs-Verhältnis

Bedienkomfort

Kundenbetreuung

Weiterempfehlungsquote

10.0

/10
I used Suti HR in a previous organization. It's so good, I am launching in my new company!
Bewertet am 26.1.2021
I have been involved in several large-scale system implementations (of HRIS systems, ATS systems,...
I have been involved in several large-scale system implementations (of HRIS systems, ATS systems, and the HR side of an ERP) in my HR career. I have implemented and/or worked with NJOYN, Taleo, Oracle, Peoplesoft, Sage, and Suti (twice). Of all of the systems I've used and the vendors I have worked with, Suti has eclipsed them all in their flexibility, and the ability to fit the needs of the business!
Kirsten, as our implementation partner, has been outstanding. She is responsive, solutions-oriented, and has this incredible "can-do" attitude with every crazy request. We've had such a good experience that we are now investing in Sutisoft for our Accounts Payable and Employee Expense solutions!
Vorteile
I am a Director of People and Culture (HR) for a medium-sized non-profit organization. I launched Suti-HR as a cost-effective solution for effective time tracking in my previous organization, and quickly found it did so much more than that for us. When I changed companies, and realized we needed to implement a new HRIS as the current one didn't meet our needs, there was no question I wanted to work with SUTI-HR again!
There is so much to like about this system! It is user-friendly and it supports all of the core functions of a comprehensive HR system at a fraction of the cost. I think the real differentiator with Suti, though, is the SERVICE. They are committed to understanding the needs of the client, and will build the system around your business needs, rather than forcing you to change your business to adapt to a system.
It is a highly reliable, secure, cloud-based solution with a vendor who will work hard to support your business. I am happy to be a client of Suti for the second time around!
Nachteile
I am struggling to come up with a "con". I think maybe the fact that the system is SO flexible, it can be a lot to learn for the administrator. However, they've provided training videos that teach you what you need to know, and will always take a call to support you when you need it.
Again, I liked the system enough after using it for almost 6 years in my previous organization that it was the system of choice in my new agency.
In Betracht gezogene Alternativen
BambooHR
Warum SutiHR gewählt wurde
Sage is not meeting our needs and did not offer the customer support we required.
Gründe für den Wechsel zu SutiHR
Bamboo and Suti were very comparable to us as an "off-the-shelf" solution (Suti was less expensive). I asked for some very specific customization (i.e. an ability to run multiple pay periods in the same business unit and an ability to have one employee work in two positions with different managers and payrates. Bamboo said it was not possible, Suti said "we could figure it out".... and then they did. Bamboo is an excellent product with a great reputation. They promoted "free customization" but it was really personalization within the existing functionality of the system. Suti has promised - and delivered - a solution that was truly built around our needs (and for me, it is the second time they've done it!) Also, in a truly remarkable market differentiator, they have not charged me any additional cost for the significant customizations I have requested through implementation, or the training videos they've created specific to our unique environment. I have chosen them twice now, and - based on my experience - I would do it again!
Branche: Glas, Keramik & Beton
Untern. Größe: 51-200 Mitarbeiter

Täglich

für

Mehr als 1 Jahr

genutzt
Quelle der Bewertung
Gesamtbewertung
Preis-Leistungs-Verhältnis

Bedienkomfort

Kundenbetreuung

Weiterempfehlungsquote

6.0

/10
Is it Worth It?
Bewertet am 12.12.2019
Time and Attendance , and Performance Review, in one system
Time and Attendance , and Performance Review, in one system
Vorteile
SutiHR has almost all the HR features that we are looking for. Applicant Tracking, Time and Attendance, Performance Reviews, etc. Price-wise, it is affordable compared to other HRIS. It also tries to improve their system as much as possible like adding "partial time off" ability to Time Off Request.
Nachteile
However, it is not user friendly per the feedback from our staff. And we have requested to add one more tab in the benefits section but it wasn't still there, even after a year of waiting. When issues occur, the customer support takes time to reply and resolve it. Sometimes, after their update, the system gets messed up that was hard to figure out.
Branche: Informationstechnologie & -dienste
Untern. Größe: 51-200 Mitarbeiter

Täglich

für

Mehr als 1 Jahr

genutzt
Quelle der Bewertung
Gesamtbewertung
Preis-Leistungs-Verhältnis

Bedienkomfort

Kundenbetreuung

Weiterempfehlungsquote

10.0

/10
All in One, just like an HR Generalist
Bewertet am 3.8.2018
So glad we found SutiHR and it contains all the modules we will need as we grow and evolve. ...
So glad we found SutiHR and it contains all the modules we will need as we grow and evolve. Several HRIS would not do business with us until we reached a certain number of employees. I did not want to start with one HRIS and then move to another once we grew bigger.
Plus they have amazing support, we have even got calls from the company President asking how things were going, ideas for improvement, and thanking us for being their customer.

Additionally, our technical employees who are very particular about applications/systems even give this a thumbs up. So I will consider this a huge win from my internal customers, HR serves each day.
Vorteile
The biggest pro is their customer support response to our requests for enhancements to the software. As our company grows and changes we have evolving needs of the various modules. Our account executive listens to understand what business obstacle we are facing and then gets to work with the development team on a solution. In my 15+ years of HR I have never had an HRIS vendor partner respond so quickly, in the past I was told to put in a ticket to the end user-group que and wait to see if makes the list of items for the next version. We recently submitted a need to get our timekeeping reports built differently, by the end of next pay period it was done. This made processing timekeeping much faster, more accurate, allowing us to spend time on other HR activities.

Second pro, all the modules are included in the price you get quoted, allowing me to be much more confident in my HR Budgets. Also, we have the freedom to roll-out each module as it makes sense for our company.
Third pro, employee self service. Our teammembers love the mobile app for timekeeping and using the address book to easily call a colleague. Our teammembers travel a lot so this functionality is a huge plus, one we did not find
Nachteile
Con, additional focus on compliance related items and reports can be improved. HR is heavily legal related and the data and the way it is collected, stored, and who has access to view are important items to continue to consider as well as any impact of changing laws. Happy to report, any concerns we have had have been quickly resolved by our great SutiHR Account Executive.
Branche: Non-Profit-Organisation Management
Untern. Größe: 11-50 Mitarbeiter

Täglich

für

1-5 Monate

genutzt
Quelle der Bewertung
Gesamtbewertung
Preis-Leistungs-Verhältnis

Bedienkomfort

Kundenbetreuung

Weiterempfehlungsquote

7.0

/10
Mixed feelings
Bewertet am 11.9.2018
We are happy to have all of our HR information in one place, but still have not been able to fully...
We are happy to have all of our HR information in one place, but still have not been able to fully utilize all the features for lack of instruction and information, as well as ongoing glitches that have not been fixed. While the support was very good initially, over time support has been harder to access and slower to respond. We have had several support tickets pending for several weeks or months, and still have a new hire that we have not been able to convert to an employee after more than a month.
Vorteile
We love the look and feel of the interface. The dashboards are nicely organized. All of the features offered are exactly what we were looking for in an HR platform. We especially like the recruitment-to-onboarding, and the performance review features.
Nachteile
The set up of the system is not user friendly and there are no written guidelines for setup. We have had to rely on Suti support to set things up, but we have found that we must know exactly what we are trying to accomplish. In other words, the system does things that we had not imagined, but we were not freely offered those features and set up until we specifically asked for information in those areas. Even then, the instruction received did not include best practices on how to use the features. For example, the recruitment feature is very powerful, but requires very specific steps to move to each new phase of the process. That information was not provided when the feature was set up and we have had to learn through trial and error instead of having a concise written procedure for how to access some of the information and move through the process. It is quite confusing. The same goes for the Benefits enrollment feature. Lastly, we were told that a time block feature would be added to the time management so that we could enter time as blocks of time worked rather than start and end times. That was originally scheduled for the end of 2017 and still has not happened.
Antwort von SutiSoft
Hi Paula, Thank you for your feedback! Customer feedback is very valuable as it helps us to evaluate our processes and make plans for improvement.
We apologize for the frustration and confusion.
As you mentioned, we are working on making it easier to access the help videos and guides. Currently we have a knowledge base filled with help articles: SutiHR Knowledge Base
Please note that we also have Account Managers available for additional training if needed.
You also mentioned about the ability to enter in the number of hours worked for the day. This feature has been added to the timesheets. We¿d be happy to setup a time discuss and review with you.
SutiHR Häufig gestellte Fragen
Weiter unter folgen häufig gestellte Fragen über SutiHR.
F. Welche Preispläne bietet SutiHR an?
SutiHR bietet folgende Kostenpläne an:
Beginnt ab: $ 4,00/Monat
Preismodell: Abonnement
Gratis Testen: Verfügbar
F. Wer sind die typischen Nutzer von SutiHR?
SutiHR hat die folgenden typischen Kunden:
2-10, 11-50, 51-200, 201-500, 501-1 000, 1 001+
F: Welche Sprachen werden von SutiHR unterstützt?
SutiHR unterstützt die folgenden Sprachen:
Englisch
F. Unterstützt SutiHR mobile Geräte?
SutiHR unterstützt die folgenden Geräte:
Android (mobil), iPhone (mobil), iPad (mobil)
F. Mit welchen anderen Applikationen integriert SutiHR?
SutiHR kann in folgende Anwendungen integriert werden:
ADP Workforce Now, Cloudflare, Dropbox Business, FreshBooks, Google Calendar, Microsoft Dynamics GP, NetSuite, Okta, Optimum, Sage, SendGrid, SutiExpense, SutiSurvey, SyteLine
F. Welche Varianten der Kundenbetreuung bietet SutiHR an?
SutiHR bietet folgende Optionen für Kundensupport:
E-Mail/Helpdesk, FAQ/Forum, Wissensdatenbank, Telefon-Support, 24/7 Live-Support, Chat
Ähnliche Kategorien
Sieh alle für SutiHR gefundenen Softwarekategorien an.