JobNimbus Übersicht
Was ist JobNimbus?
JobNimbus bietet eine Möglichkeit, Projekte, Aufgaben und Kontakte/Leads gleichzeitig mit einer Anwendung zu verwalten. Das CRM- und PM-Tool kann zur Erstellung, Planung und Zuweisung von Aufgaben verwendet werden. Mit JobNimbus kannst du Workflows erstellen und definieren, indem du Aufgaben vor der Fertigstellung über mehrere Stufen verschiebst. Du kannst die Anwendung verwenden, um von jedem beliebigen Gerät aus auf wichtige Kundeninformationen zuzugreifen und Lead-Details von unterwegs zu aktualisieren. Alle deine Dokumente werden sicher in JobNimbus gespeichert, sodass du Dateien an ausgewählte Teammitglieder und Kunden senden und gemeinsam nutzen kannst.
Mit JobNimbus kannst du auch deine Vertriebsdokumente verwalten. Mit der App kannst du Kostenvoranschläge, Rechnungen, Angebote, Arbeitsaufträge und Verträge erstellen. Du kannst automatisch Steuersätze und -mengen auf Kostenvoranschläge anwenden und diese in wenigen Schritten in Rechnungen verdecken. Dokumente können automatisch ausgefüllt und Vorlagen zur späteren Verwendung gespeichert werden. Zu den weiteren Projektmanagement-Funktionen gehören Terminplanung und Kalenderorganisation, mit Benachrichtigungen über den Aufgabenfortschritt. JobNimbus lässt sich auch in Google Maps und Google Calendar für die weitere Projektorganisation integrieren.
JobNimbus Übersicht
Kosten
Preisoptionen
Preis-Leistungs-Verhältnis
---
JobNimbus Funktionen
Märkte
Vereinigte Staaten von Amerika, Kanada
Unterstützte Sprachen
Englisch
Medien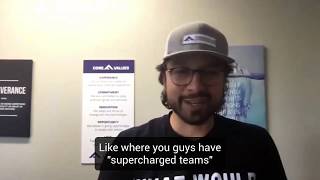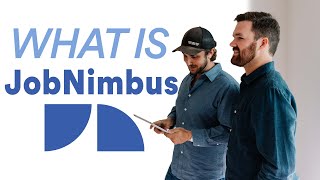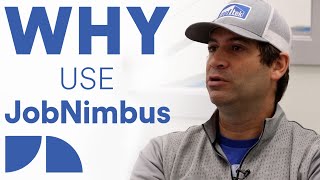 JobNimbus Bewertungen
JobNimbus Bewertungen
Preis-Leistungs-Verhältnis
4,6
94%
haben diese Anwendung empfohlen
life has being easy, the tension we get from tenant/client, that we should to their respond to their services failures has reduced, and get response from our team quickly.
---
We have been bringing on additional salesman and being able to track the leads that we distribute has allowed us to see who is weak and where. We have also used JobNimbus to increase the amount of reviews that are coming in (93 5 Stars and counting). It has allowed us to measure lead success or failure, which has whet the taste buds to have more understanding and to discover deeper ways to measure our success in other ways. It makes you realize what could be if..... When you have questions that a product like JobNimbus answers, it makes you realize that with a little extra effort, you can explode your business. We are thrilled to have found JobNimbus.
---
Overall this platform did what it said it would and did help us move our business from analog to digital. However, it just wasn't robust enough for us in the end. We moved to Acculynx.
---
JobNimbus was built specifically for construction companies and offers an end-to-end solution, from Lead Acquisition to Invoicing. It's extremely difficult to tweak and configure more "generalist" CRM's and Project Management apps to fit the construction industry workflows and specific steps, so there definitely is value in this software. Although it is far from perfect, it offers an almost ready-made solution for construction and roofing companies, allowing for a fairly quick onboarding.
The starting idea is great, but it is definitely perfectible. The biggest flaw with JoNimbus is the fact that it has different workflows for Contacts (homeowners and people in general), and for Jobs (actual work being performed). While it sounds great, once you dig a little deeper, you realize that the pre-defined statuses for Contacts and Jobs are the same! This, instead of creating clarity and differentiating both aspects of a job, leads to massive confusions with low-tech employees: if a Sales Rep saves a contract under a Contact instead of a job, the person looking for that contract under Job will not find it unless they look under Contact. It might be hard to understand if you have never used JobNimbus, but the bottom line is it creates (many) mix-ups.
Additionally, the mobile apps are so bad our people have stopped using them and are opening the desktop version on their mobile devices. All in all, we are better off with JN than without, but needs a lot of improvement.
---
While I enjoyed this program, we were looking for something more industry-specific and ended up finding another program. I still receive emails from them about adding new integrations and it's awesome to see where they have come since I last used them. That also adds some concerns to the pricing. While we were using them the price was excellent, but they have integrated over a dozen new programs and I'm sure the price has gone up. If not then you can't find a better deal. Overall a great program that is constantly improving. We would go back in a heartbeat if the program we are currently using doesn't work out.
---
Vergleiche die Gesamtbewertung mit Alternativen
Mit Alternativen vergleichen
Vergleiche Nutzerempfehlungen mit Alternativen
Mit Alternativen vergleichen
JobNimbus Preis
JobNimbus Preis
Preis-Leistungs-Verhältnis
Vergleiche das Preis-Leistungs-Verhältnis mit Alternativen
Mit Alternativen vergleichen
JobNimbus Funktionen
JobNimbus Funktionen
Anpassbare Berichterstellung
Automatische Benachrichtigungen
Benutzerdefinierte Felder
Berichterstattung und Statistik
Kundenspezifisches Branding
Vergleiche Funktionen mit Alternativen
Mit Alternativen vergleichen
Kategorien
JobNimbus Häufig gestellte Fragen
JobNimbus Häufig gestellte Fragen
Weiter unter folgen häufig gestellte Fragen über JobNimbus.
F. Welche Preispläne bietet JobNimbus an?
JobNimbus bietet folgende Kostenpläne an:
Beginnt ab: 25,00 $/Monat
Preismodell: Kostenlos, Abonnement
Gratis Testen: Verfügbar
F. Was sind die Hauptfunktionen von JobNimbus?
Wir haben keine Informationen über die Funktionen von JobNimbus
F. Wer sind die typischen Nutzer von JobNimbus?
JobNimbus hat die folgenden typischen Kunden:
Kleine Unternehmen, Freie Mitarbeiter, Mittlere Unternehmen
F: Welche Sprachen werden von JobNimbus unterstützt?
JobNimbus unterstützt die folgenden Sprachen:
Englisch
F. Welche Preispläne bietet JobNimbus an?
JobNimbus hat folgende Preismodelle:
Kostenlos, Abonnement
F. Unterstützt JobNimbus mobile Geräte?
JobNimbus unterstützt die folgenden Geräte:
Android, iPhone, iPad
F. Mit welchen anderen Applikationen integriert JobNimbus?
JobNimbus kann in folgende Anwendungen integriert werden:
BirdEye, CallTrackingMetrics, Cognito Forms, CompanyCam, Contractbook, FastField, FormKeep, Leap, Mailchimp, SalesRabbit
F. Welche Varianten der Kundenbetreuung bietet JobNimbus an?
JobNimbus bietet folgende Optionen für Kundensupport:
Online-Support, Telefon-Support, Häufig gestellte Fragen, Wissensdatenbank, Video-Anleitungen, Forum