Issuetrak
Problemnachverfolgungssoftware für Helpdesk und Kundenbetreuung
Über Issuetrak
IssueTrak ist eine leistungsstarke Software zur Problemverfolgung und zum Business Process Management mit einer 20-jährigen Erfolgsbilanz für Tausende von Unternehmen weltweit in den Bereichen IT, Gesundheitswesen, Finanzen, Gastgewerbe, Behörden, Militär und Non-Profit-Organisationen. Zu den Kunden zählen Ralph Lauren, Pepsi, UPS, Verizon, das US-Verteidigungsministerium und Raytheon.
Mit der Software kannst du basierend auf deinen Vorlieben automatisch neue Probleme zuweisen und Zeit mit vorab ausgefüllten Formularen für wiederkehrende Probleme sparen. Du kannst jedem in deinem Unternehmen Aufgaben zuweisen, neue Aufgaben erstellen oder eine vordefinierte Aufgabengruppe auswählen und einem Problem hinzufügen. Probleme, die per E-Mail eingehen, werden sofort anhand des Inhalts verfolgt und automatisch mit allen nachfolgenden Mitteilungen zugewiesen, die automatisch innerhalb desselben Problems gespeichert sind.
SLAs werden definiert und mit E-Mail-Benachrichtigungen für bevorstehende Fristen überwacht. Leistungskennzahlen werden basierend auf KPIs, die du auswählst, schnell in einem nutzerdefinierten Dashboard angezeigt.
Automatisches Prüfen, Erfassen und Verwalten von Daten über IT-Assets mit Assets, die mit bestimmten Nutzern oder Nutzern mit Assets verknüpft sind. Mit der Asset-Suche oder integrierten Berichten kannst du schnell Elemente finden, Trends erkennen und detaillierte Informationen über deine IT- und Nicht-IT-Ressourcen abrufen.
---
Bilder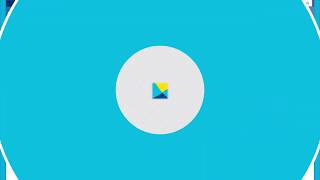 Du bist nicht sicher, ob Issuetrak das Richtige ist?
Mit einer beliebten Alternative vergleichen
Preisoptionen
Kostenlose Version
Kostenlose Testversion
Preis-Leistungs-Verhältnis
Freshservice
Nr. 1 Alternative zu Issuetrak
Freshservice ist ein Online-ITIL-Service-Desk (IT Infrastructure Library) mit Funktionen für Ticketing und Asset-Managem...
SysAid
Nr. 2 Alternative zu Issuetrak
Transformiere die Produktivität deiner Angestellten, verbessere die Endnutzererfahrung und steigere den Wert in deinem...
EcholoN
Nr. 3 Alternative zu Issuetrak
EcholoN ist eine Kundenservice-Management-Software, die Unternehmen dabei unterstützt, Qualitätskontrollprozesse,...
Spiceworks
Nr. 4 Alternative zu Issuetrak
Behalte den Überblick über alles, was in Deinem Netzwerk geschieht - vom nicht genehmigten Installieren einer Software...
Preis-Leistungs-Verhältnis
---
Hast du Issuetrak bereits?
Andere Softwarekäufer brauchen deine Hilfe! Produktbewertungen helfen uns allen, die richtigen Entscheidungen zu treffen.
Zeigt 5 von 185 Bewertungen
Wöchentlich

für

Mehr als 1 Jahr

genutzt
Quelle der Bewertung
Gesamtbewertung
Preis-Leistungs-Verhältnis

Bedienkomfort

Kundenbetreuung

Weiterempfehlungsquote

8.0

/10
Issue Track is very functional and customizable
Bewertet am 19.5.2018
The logistics department is more relaxed with the help provided by this platform.
The logistics department is more relaxed with the help provided by this platform.
Vorteile
It has excellent tools for order control, it is a great help for the company's logistic department, it is easy to use and very customizable. A good customer service and technical support, we will continue using it !!!!
Nachteile
It is an incredible platform, but it will help us more if the custom fields are added automatically at the end of each search, we hope they improve this so that they are practical.
Branche: Unterhaltung
Unternehmensgröße: 10 000+ Mitarbeiter

Täglich

für

Mehr als 2 Jahre

genutzt
Quelle der Bewertung
Gesamtbewertung
Preis-Leistungs-Verhältnis

Bedienkomfort

Kundenbetreuung

Weiterempfehlungsquote

10.0

/10
Tracking 23 Organizations at Once
Bewertet am 12.5.2022
Very positive. This is the thing that keeps us moving. I was with this company a decade ago before...
Very positive. This is the thing that keeps us moving. I was with this company a decade ago before Issuetrak and recently came back as a manager. Let me tell you, this software has revolutionized our technical department.
Vorteile
Data tracking, hands down. I can research past issues with confidence. It takes a bit of management to keep people from being lazy when entering tickets, but when all the information is there this becomes a very powerful tool that can be used to track day to day problems, but it can also compile them over years to see larger trends that otherwise would have gone unnoticed. It also helps me and others cover our bases and provide evidence to either support or refute vague claims that otherwise would be anecdotal in nature.
Nachteile
The search function can, at times, can feel clunky. It's not bad, but if you are asking me to pick nits here, this would be it. One annoyance is searching users, where I have to pick between active or non-active. I don't know why I can't search both at the same time, which would speed up my process. Also it seems like the main search tool at the top could be a little more robust. I almost never come up with anything useful out of it as I think it only looks at subject line searches. When searching names or terms often times the search gets confused by one letter or capital difference. I feel like to be truly effective the search function could have more intelligence (speaking from a place of not knowing at all how that works).
This is not a con, but in my opinion the mobile settings are not sufficient for use on the phone. As we move further and further remote in our jobs, it would be very handy to have an Issuetrak app. A dedicated mobile device application that is not through the web browser would elevate this experience ten fold if done properly. As of right now I use Issuetrak almost exclusively on my PC, but I could see the benefits of a mobile experience, keeping notifications within the app and reducing email accumulation. Right now I basically ignore Issuetrak when traveling, and it would be wonderful if this didn't have to be the case.
Gesamtbewertung
Bedienkomfort

Kundenbetreuung
Lacking Key Features
Bewertet am 9.2.2016
I have used one other ticket tracking system before and for this system to allow multiple users to...
I have used one other ticket tracking system before and for this system to allow multiple users to have the same issue open and editing is such an unfortunate design flaw. Make sure you have a rock-solid process in place otherwise you will be reaching out to people via phone or email at the same time! This makes our group seem horribly inefficient. Also to allow multiple Assets with the same serial number to be entered successfully? How is that helping to eliminate the duplicate entry of inventory items? Not only were we told that these are not under design but not even prepared for future designs.
Antwort von Issuetrak
We appreciate your feedback. Both items you mention are good suggestions for improvement.
Many Issuetrak customers employ our "Assign To Me" feature so that agents can grab an unassigned issue from the queue. That issue is then removed from the queue, and other agents won't try to grab it. But this method doesn't prevent the problem you mention 100%. I checked UserVoice, and I see several other people have requested more robust handling of simultaneous updates. I contacted our product manager, and he says this is an issue we will be addressing.
The other problem isn't so clear-cut. There could be times when it is OK to have assets with the same serial numbers. What if they come from different manufacturers?
I see Arbitration Forums has been a customer for almost nine years! We've enjoyed working with you and your colleagues over the years.
If you have any more suggestions, please let us know, or feel free to put them directly into issuetrak.uservoice.com.
Branche: Informationstechnologie & -dienste
Unternehmensgröße: 501–1 000 Mitarbeiter

Täglich

für

Mehr als 2 Jahre

genutzt
Quelle der Bewertung
Gesamtbewertung
Preis-Leistungs-Verhältnis

Bedienkomfort

Kundenbetreuung

Weiterempfehlungsquote

10.0

/10
IssueTrak has allowed me to document and resolve IT requests in a timely manner.
Bewertet am 9.11.2017
When I was hired as an IT Tech Support for Old Wisconsin Sausage, I was told that all IT requests...
When I was hired as an IT Tech Support for Old Wisconsin Sausage, I was told that all IT requests for assistance was done through email and phone calls. They did not have a ticket system set up for users to submit tickets. This forced me to prioritize and document multiple requests using Microsoft Excel and other applications to help me stay organized. I had many instances of where I would be on my way to assist a user, only to be stopped in the hallway by another user requesting my assistance. I would feel obligated to assist the user in the hallway, because customer service is something I am passionate about and couldn't say no. Other times there was a higher priority that needed my immediate attention, the user I was assisting at the moment could not understand why I was leaving to assist another user when I did not resolve their issue first. IssueTrak has eliminated many of the miscommunication and created a more standardized operating procedures for me. It has allowed me to stay connected with my end users by following up on the many IT requests. IssueTrak is a tool I use daily to deliver excellent customer service in a timely manner. It helps me stay organized and has given my end users confidence that their submitted issues are a priority for me to resolve. When I use IssueTrak, I feel that it helps me go above and beyond for my end users. It's a great software that I will be using for along time. The many features and benefits are plentiful.
Vorteile
The customization that IssueTrak offers has allowed me to create a "user friendly" software for my end users to submit issue requests. It gives me options to create forms that makes sense to what end users are requesting assistance with. The "quick pick" options allows the user to submit requests just as fast and quickly as sending out an email or calling for assistance. I also like the "Menu Option" that allows me to add internal web applications that our end users use on a daily basis. This allows end users to use IssueTrak as a centralized hub to access internal company files, applications, etc.
Nachteile
Ability to add more than one column on the "submit " page -- This will allow for seeing the whole screen instead of scrolling down. I have used IssueTrak's User Voice feedback website to make suggestions, but it doesn't seem like any of these suggestions are taken into consideration. I've seen many great suggestions submitted 1-2 years ago by other IssueTrak customers and users only to see a feedback of "Received (Under Review)" Please allow or give us the option to add more columns to the submit page. In my opinion it has a very organized and clean look to the interface. The Menu Option is a great feature, but it would be great if we can have certain sites that only a particular group or user can only see. For example, sites that will pertain to certain departments, Human Resource, I.T., Maintenance, etc. As of right now, any department or group can see these sites set up in IssueTrak. Give us the ability to restrict the sites to certain groups.
Gesamtbewertung
Bedienkomfort

Kundenbetreuung
Maillie Review of cloud base issuetrak - Chad Mohr
Bewertet am 16.3.2015
Before I was hired, Maillie was using no help desk software at all. We are a 100 person small...
Before I was hired, Maillie was using no help desk software at all. We are a 100 person small accounting firm. I came from a 400 person pharma company in which I used and configured 4 help desk software before. I have used before Remedy, HP service center, Cherwell, Lifetime, and Frontrange ITSM. I am ITIL v3 certified and this product helps follow some of the ITIL methodologies. We trialed 8 hd systems. I deployed IssueTrak cloud to Maillie at end of Sept 2014. Our employees are gravitating to the system, we now average about 200 issues a month. The pros are:-easy setup/configuration. I did our company configuration needs in about 2 weeks, with the setup of mostly issue types and subtypes. The setup training was easy to follow and I didn't need all the hours. I revisited the hours when I was ready to make templates/forms for things like New Hire Requests. Sync to AD worked after you get the certificate loaded properly. We are using the asset trackpc.exe which pulls from a batch file at login the client and server machines info. Reports have been easy to generate and export to excel. We use tasks for access approval, software request, hardware request and change control. We now know who is approving it and when. Creating a kb article from a ticket is easy. Escalating an issues to a global issue and then linking issues to that global is very easy and it closes and updates notes with any modifications from that global issue. IssueTrak Support has been quick, effective and easy to talk to. I can tell IssueTrak invests money and time into their product they do take suggestions from their clients. The Cons are: sometimes a lot of windows get opened and then it's difficult to find screen you need. Everything works downwards on the page, the more fields you add the lengthier it gets. Be nice if you could just make fields go in open spaces on the page. When submitting an issue you should fill it out from top to bottom because if you have any custom screens, it changes the screen and fields below then are wiped.IE settings have to be set to show content. If two people have the same issue open, the last save takes presidents. Devices that cannot run trackpc.exe need to be entered. When submitting an issue, it would be nice if it automatically suggested a kb and not have to click the KB link which takes you away.
OVERALL, I am very pleased with IssueTrak and I would recommend it to anyone because it makes configuring, deploying and using hd software easier.
Antwort von Issuetrak
Chad, Great product review. Regarding the request to have IssueTrak automatically suggest a KB solution....I've seen that functionality demonstrated in a recent developers meeting. Just saying.... Customer feedback really does help define the product. Thanks again, Tony
Issuetrak Häufig gestellte Fragen
Weiter unter folgen häufig gestellte Fragen über Issuetrak.
F. Welche Preispläne bietet Issuetrak an?
Issuetrak bietet folgende Kostenpläne an:
Ab: $ 69,00/Monat
Preismodell: Abonnement
Gratis Testen: Verfügbar
F. Wer sind die typischen Nutzer von Issuetrak?
Issuetrak hat die folgenden typischen Kunden:
Selbstständig, 2–10, 11–50, 51–200, 201–500, 501–1 000, 1 001–5 000
F: Welche Sprachen werden von Issuetrak unterstützt?
Issuetrak unterstützt die folgenden Sprachen:
Deutsch, Dänisch, Englisch, Französisch, Irisch, Italienisch, Niederländisch, Portugiesisch, Spanisch
F. Unterstützt Issuetrak mobile Geräte?
Issuetrak unterstützt die folgenden Geräte:
Android (mobil), iPhone (mobil), iPad (mobil)
F. Mit welchen anderen Applikationen integriert Issuetrak?
Issuetrak kann in folgende Anwendungen integriert werden:
Azure Active Directory, Google Analytics 360, Microsoft 365, Microsoft Azure, Microsoft Power BI, Okta, SwaggerHub, Zapier
F. Welche Varianten der Kundenbetreuung bietet Issuetrak an?
Issuetrak bietet folgende Optionen für Kundensupport:
E-Mail/Helpdesk, FAQ/Forum, Wissensdatenbank, Telefon-Support, 24/7 Live-Support, Chat
Ähnliche Kategorien
Sieh alle für Issuetrak gefundenen Softwarekategorien an.