E-Mail-Management-Software und gemeinsamer Posteingang für Teams
Über Front
Front ist der gemeinsame Posteingang für Teams, der die gesamte Unternehmenskommunikation in einer einzigen kollaborativen Plattform vereint. Teams in den Bereichen Kundendienst, Vertrieb, Betrieb, IT und Marketing können [email protected], [email protected] und andere Gruppen-E-Mail-Adressen, Facebook, Twitter, Chat und SMS an einem zentralen Ort verwalten, ohne zwischen mehreren Tools wechseln zu müssen.
Konzipiert für die Team-Zusammenarbeit: E-Mails und Nachrichten im gemeinsamen Posteingang können Teamkollegen zugewiesen werden, um zu verdeutlichen, wer für das Beantworten verantwortlich ist. Die Kollisionserkennung verhindert mehrere Antworten auf dieselbe Nachricht. Du kannst Teammitglieder direkt erwähnen, um Nachrichten und Entwürfe zu teilen und zu besprechen, bevor Du eine Antwort an einen Kunden sendest. Mit E-Mail-Vorlagen kann man schnell auf häufig gestellte Fragen antworten.
Verbessert die Team-Produktivität: Front funktioniert wie ein E-Mail-Client, ist jedoch leistungsstärker als Google Mail oder Outlook. Mit Funktionen wie internen Kommentaren, Follow-up-Erinnerungen, Lesebestätigungen, Seriendruck, E-Mail-Sequenzen und vordefinierten Antworten kann man 2-3x schneller auf Kunden reagieren. Mobile Apps für iOS und Android sind verfügbar, um unterwegs zu antworten und zu triagen. Die umfassenden Analysen von Front zeigen Deine Antwortzeit, Nachrichtenvolumen und vieles mehr, um Deine Produktivität zu messen.
Integriert sich in alle Apps: Front funktioniert mit vielen anderen Software-Anwendungen, die man bereits verwendet - Salesforce, Slack, Trello, GitHub, Intercom, Asana und mehr, so dass man auf diese Informationen zugreifen und diese in Front synchronisieren kann. Mithilfe der API können benutzerdefinierte Integrationen für spezifischen Geschäftsanforderungen entwickelt werden.
Front kostenlos in einer 14-tägigen Testversion testen.
Preisoptionen ab:
$ 19,00/Jahr
Kostenlose Version
Gratis Testen
Abonnement
Märkte
Österreich, Australien, Belgien, Brasilien, Kanada, Schweiz, China, Deutschland, Dänemark, Estland, Spanien, Finnland, Frankreich, Vereinigtes Königreich, Griechenland, Irland, Indien, Italien, Japan, Luxemburg, Monaco, Nordmazedonien, Mexiko, Niederlande, Norwegen, Neuseeland, Polen, Portugal, Schweden, Singapur, Vereinigte Staaten und 26 weitere
Preisoptionen ab:
$ 19,00/Jahr
Kostenlose Version
Gratis Testen
Abonnement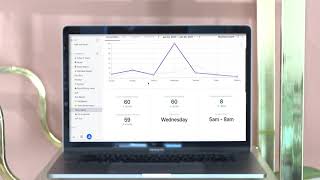 Gesamtzahl der Funktionen von Front: 116
@mentions
API
Aktivitäts-Verfolgung
Alarmfunktion / Benachrichtigungen
Anrufaufzeichnung
Archivierung & Aufbewahrung
Audio / Video-Konferenzen
Audit Trail
Aufgabenmanagement
Aufgabenmanagement
Auftragsmanagement
Automatische Antworten
Automatisiertes Routing
Automatisierung von Geschäftsprozessen
Batch-Daten Kommunikation
Bearbeiten in Echtzeit
Berichterstattung / Analyse
Berichterstattung und Statistik
Brainstorming
CRM
Call-Center-Management
Chat / Messaging
Chatbot
Computer Telephony Integration
Dashboard
Diskussionen / Foren
Drag-and-Drop
Drittanbieter-Integration
E-Mail-Management
E-Mail-Tracking
E-Mail-Verteilung
E-Mail-Vorlagen
E-Mail-Überwachung
Echtzeit-Analytik
Echtzeit-Benachrichtigungen
Echtzeit-Chat
Einmalige Anmeldung
Einstellungen (Personalbeschaffung)
Ereignisgesteuerte Aktionen
Erinnerungen
Etikettierung
Filesharing
Gemeinsamer Posteingang
Inbox-Management
Kalenderverwaltung
Kollaboration mehrerer Nutzer
Kommentare / Notizen
Kommunikationsmanagement
Kontakt-Datenbank
Kontoverwaltung
Kundenbindung
Kundendatenbank
Kundendienst-Analyse
Kundenmanagement
Kundenmanagement
Kundenreklamations-Tracking
Kundensegmentierung
Leistungskennzahlen
Leistungsmanagement
Lieferanten-Management
Live-Chat
Makros/Antwortvorlagen
Meeting-Management
Mehrere Benutzerkonten
Mitarbeiter-Datenbank
Mitarbeiterverzeichnis
Mobiler Zugriff
Multi-Channel-Kommunikation
Multichannel-Datenerfassung
Multichannel-Management
Negatives Feedback Management
Netzwerküberwachung
Notizen verwalten
Nutzungsverfolgung/-analyse
On-Demand Kommunikation
Problem-Nachverfolgung
Qualitätsmanagement
Qualitätssicherung
Reaktions-Management
Regelbasierter Workflow
Remote-Support
Remote-Zugriff/-Kontrolle
Routing
SMS-Nachrichtenversand
Self-Service Portal
Service Level Agreement (SLA) Management
Social Media-Überwachung
Social-Media-Integration
Spam-Blockierung
Suchen / filtern
Supportticket-Management
Team-Chat
Team-Management
Terminverwaltung
Textanalyse
Ticket-Management
Transkripte / Chatverlauf
Umfragen & Feedback
Unterschriften-Management
Veranstaltungskalender
Verfolgen von Support-Tickets
Versand-Management
Versionskontrolle
Video-Chat
Videokonferenzen
Vorformulierte Antworten
Vorlagen-Management
Warnungen / Eskalation
Warteschlangenmanagement
Wechselseitige Audio & Video
Werkzeuge zur Zusammenarbeit
Whitelist/Blacklist
Wissensmanagement
Workflow-Konfiguration
Workflow-Management
Überwachung
Zendesk
Nr. 1 Alternative zu Front
Zendesk ist die weltweit führende Cloud-basierte Service-Software-Lösung, der über 40.000 Organisationen vertrauen....
Calendly
Nr. 2 Alternative zu Front
Calendly ist eine Meeting- und Terminplanungssoftware für Geschäftsleute und ihre Kunden.
Kustomer
Nr. 3 Alternative zu Front
Kustomer ist die Kundenmanagementplattform der nächsten Generation, die Agenten befähigt, personalisierte Kundenerlebnis...
Salesforce Sales Cloud
Nr. 4 Alternative zu Front
Salesforce Sales Cloud ist eine cloudbasierte CRM-Anwendung von Salesforce. Sales Cloud hilft Vertriebsteams, Deals...
Preis-Leistungs-Verhältnis
---
Hast du Front bereits?
Andere Softwarekäufer brauchen deine Hilfe! Produktbewertungen helfen uns allen, die richtigen Entscheidungen zu treffen.
Eine Bewertung schreiben
5 von 211 Bewertungen angezeigt
Marjolaine L.
Marjolaine L.
Branche: Transport/Güterfrachtverkehr/Schienenverkehr
Untern. Größe: 11-50 Mitarbeiter

Täglich

für

Mehr als 1 Jahr

genutzt
Quelle der Bewertung
Gesamtbewertung
Preis-Leistungs-Verhältnis

Bedienkomfort

Kundenbetreuung

Weiterempfehlungsquote

10.0

/10
Best email software ever
Bewertet am 12.3.2020
We have a shared inbox and we had trouble to avoid double answers and we had to forward the emails...
We have a shared inbox and we had trouble to avoid double answers and we had to forward the emails to each other or CC them on our replies so they could get informed of a conversation
Vorteile
Sharing emails without having to forward them, being able to have internal conversations within an email, plenty of integrations
Nachteile
When I need to speak to all the team, I have to create a discussion and add them all, one by one.
I'd rather have the possibility to @team within an email or a discussion to make sure they are all included.
I also whish we could find a slack inbox where we could find all the channels we have and avoid having to switch between the two softwares.
Branche: Versicherung
Untern. Größe: 11-50 Mitarbeiter

Täglich

für

1-5 Monate

genutzt
Quelle der Bewertung
Gesamtbewertung
Preis-Leistungs-Verhältnis

Bedienkomfort

Weiterempfehlungsquote

10.0

/10
Love Front- Would Recommend
Bewertet am 19.8.2020
Great experience. Sales Rep was educated, nice, responsive and a pleasure to work with. Then the...
Great experience. Sales Rep was educated, nice, responsive and a pleasure to work with. Then the product was easy to use and solved what we needed.
Vorteile
It is incredibly easy to use. We transitioned to this from HubSpot support and we were concerned about a learning curve, it is about as basic and intuitive as it comes. We budgeted 2 weeks to implement and it took us less than 2 days to transfer everything over and learn how to use it for its core functions.
Nachteile
I may be doing this incorrectly- but the Slack integration doesn't always work correctly. I think it would've been helpful in the integrations section to have a troubleshooting guide if it doesn't work. For us we filled out all fields and appropriate slack channels but the messages were not sent there. (Again could be our error)
In Betracht gezogene Alternativen
Zendesk
Warum Front gewählt wurde
HubSpot was AWFUL! I am so passionate about this. We had several situations with HubSpot where emails were sent to the wrong individuals with support tickets, the site crashed completely, and it was inconvenient that they did not have a mobile app. We got a Customer Success Representative at HubSpot assigned to us and they "follow-ed up" on the bugs and were never fixed. Eventually she ghosted us. Switching to front was the best thing that could've happened to us.
Gründe für den Wechsel zu Front
As part of our product offering, we send emails from our client's email domain to appear as it is from them. With these integrations, Zendesk's product was unable to support the configuration but Front was able to.
Branche: Marketing & Werbung
Untern. Größe: 51-200 Mitarbeiter

Täglich

für

6-12 Monate

genutzt
Quelle der Bewertung
Gesamtbewertung
Bedienkomfort

Weiterempfehlungsquote

0.0

/10
One of the worst email applications I've ever used
Bewertet am 2.4.2018
Vorteile
The overall look of Front is simple, which is nice.
The snooze function on emails.
The support staff were friendly and quick to answer.
Nachteile
My company switched my team over to Front after a couple people who shared an inbox had issues with managing it. I didn't have a shared inbox, but struggled with the lack of functionality for just personal inboxes.
There are so many missed functionalities to Front it made my job incredibly inefficient. I found myself spending more time doing my job which consists of heavy emailing because of Front problems.
1. No calendar. Cannot make appointments, set up meetings, etc.
2. Unable to edit messages in a previous thread. Say someone sends you a list of questions. You cannot just answer next to their list in the previous email and say "see below."
3. Archiving messages... when we first switched to Front, the management team used it for a few weeks to test it. When the team was instructed to switch within the next couple weeks, and BOOM thousands of emails that Front could not autoarchive. I had about 10 emails in Outlook during the switch. The front inbox had accumulated thousands over the course of the management test period. Front could only auto archive shared inboxes, not personal. I had to spend 20 minutes selecting 3000 emails to auto archive since it didn't sync correctly with Outlook.
4. Saving emails... you can't. You only have the option to send a link of the email which only works for those that also used front.
5. You cannot edit pasted tables in front, as far as formatting goes. No deletion of columns or making rows smaller.
6. No red flags or categorizing. Often I'd keep emails in Outlook and red flag them to remind myself to check on it before I leave. No flagging in Outlook. This is replaced by snoozing in Front to make it reappear later, but I do miss the flag option.
7. You archive something in someone else's inbox that they share with you... it archives in their inbox, too.
8. No options to make folders. You want to move emails to a folder to refer to later? You cannot.
I could go on and on and ended up emailing a list of 18 problems after using Front for the first 3 months to management who sent to Front support. The responses were basically they hope to rollout that feature one day. Which obviously doesn't help now.
Branche: Automotive
Untern. Größe: 10 000+ Mitarbeiter

Täglich

für

Mehr als 1 Jahr

genutzt
Quelle der Bewertung
Gesamtbewertung
Preis-Leistungs-Verhältnis

Bedienkomfort

Kundenbetreuung

Weiterempfehlungsquote

8.0

/10
Nice Product!
Bewertet am 15.8.2021
My overall experience is , Chiefs at our organization guaranteed they had the option to accomplish...
My overall experience is , Chiefs at our organization guaranteed they had the option to accomplish 'inbox zero' out of the blue utilizing Front. The idea of allocating messages to individuals to activity has substituted the requirement for a different tagging framework.
Vorteile
It's really simple to utilize and consummate when working in group. It's fundamentally difficult to miss any email with this product and very pleasant the manner in which it seems as though when utilizing it consistently.
Nachteile
The schedule isn't great however is helpful when absolutely necessary. The contact highlight is shockingly ailing in usefulness contrasted and the remainder of the application. The examination reports could be more adaptable.
Branche: Telekommunikation
Untern. Größe: 2-10 Mitarbeiter

Täglich

für

Mehr als 2 Jahre

genutzt
Quelle der Bewertung
Gesamtbewertung
Preis-Leistungs-Verhältnis

Bedienkomfort

Kundenbetreuung

Weiterempfehlungsquote

1.0

/10
Great Software, Terrible Billing and Support Policies
Bewertet am 31.7.2020
Vorteile
It has a number of very good features for helping teams work together for sales and support. The abilities to share, assign, comment on, snooze and resurface issues makes zero inbox possible. Keeps clutter down and focus on what is most important at the moment. We really like the 'product'.
Nachteile
-Front's Billing policies are absurd. If one signs up for an annual plan adding a user even if only temporarily for a day or a month while transitioning employees results in a charge for as much as a full year for that seat.
-During the sales process, you will experience significant personal, real-time communications. Once the sales process is over, don't hope to EVER be able to have a real-time conversation with anybody. Regardless of the severity or complexity of the issue, the only option is email that often takes days to get a response which can be a real problem when the platform is down since it is the only way to contact them. They had a chat ability for a while but turned it off apparently because customer expectations for a timely response were too high.
-Don't bother making suggestions. Although they have what appears to be a strong attitude towards involving customers, suggestions get a pat on the head and swept into a 'we'll pass that on' basket. No methods or interest to surface ideas and suggestions in a way that other end-users can expand upon or upvote/prioritize.
Front Häufig gestellte Fragen
Weiter unter folgen häufig gestellte Fragen über Front.
F. Welche Preispläne bietet Front an?
Front bietet folgende Kostenpläne an:
F. Wer sind die typischen Nutzer von Front?
Front hat die folgenden typischen Kunden:
2-10, 11-50, 51-200, 201-500, 501-1 000, 1 001+
F: Welche Sprachen werden von Front unterstützt?
Front unterstützt die folgenden Sprachen:
Englisch
F. Unterstützt Front mobile Geräte?
Front unterstützt die folgenden Geräte:
Android (mobil), iPhone (mobil), iPad (mobil)
F. Mit welchen anderen Applikationen integriert Front?
Front kann in folgende Anwendungen integriert werden:
Aircall, Asana, AskNicely, Census, ChargeDesk, Chatdesk Teams, Chatra, Clearbit, ClickUp, CloudTalk, Delighted, Dialpad, Dialpad Meetings, Doorbell.io, Drift, Dropbox Business, Facebook for Business, Fivetran, Flow.ai, FormCrafts, Forumbee, FullContact, GitHub, Gmail, Google Drive, HelpCenter.io, HelpDocs, Herald, HubSpot CRM, HubSpot Marketing Hub, Influx, Instabug, Integromat, Intercom, Jira, JustCall, Microsoft 365, Nicereply, Olark, Outreach, PagerDuty, Parabola, Pipedrive, Retool, Salesforce Sales Cloud, Shipamax, Shopify, Slack, Smooch, Stitch, Stonly, Talkdesk, Toky, Trello, Twilio, Twitter, Vyte, WhatsApp, Zapier, Zendesk Sell, Zoho CRM, Zoho CRM Plus, Zonka Feedback, Zoom Meetings
F. Welche Varianten der Kundenbetreuung bietet Front an?
Front bietet folgende Optionen für Kundensupport:
E-Mail/Helpdesk, FAQ/Forum, Wissensdatenbank, Telefon-Support, Chat
Ähnliche Kategorien
Sieh alle für Front gefundenen Softwarekategorien an.