Marketing 360
Marketing-Plattform für Unternehmen jeder Größe.
Über Marketing 360
Marketing 360 ist ein Marketing-Softwareunternehmen, das eine intelligente Kombination aus integrierter Software und professionellen Marketing-Services bietet. Die Plattform wurde für Organisationen jeder Größe entwickelt, um auf zertifizierte digitale Marketingfachleute zuzugreifen, einschließlich Marketingexperten, Entwicklern, Content-Autoren, Designern und Videoproduzenten, die die heutigen digitalen Marketinganforderungen verstehen.
Die Plattform ermöglicht es Marken, ihre wichtigsten Marketingkanäle über verschiedene Module innerhalb einer einzigen Softwarelösung zu optimieren. Das Natural Listing Ads-Modul von Marketing 360 hilft Unternehmen, organische Verkaufs- und Keyword-Rankings mit dem SEO-Softwareprogramm zu verbessern. Die Funktion "Top Placement Ads" hilft Unternehmen, in den Suchmaschinenergebnissen unter die ersten 3 Anzeigen zu gelangen.
Das Retargeting-Anzeigenmodul hält Unternehmen über potenzielle Verkäufe auf dem Laufenden, indem Banneranzeigen auf Websites angezeigt werden, während das Top-bewertete lokale oder nationale Programm Marken dabei unterstützt, ihre Reputation online zu steuern. Mit der On-Demand-Marketing-Services-Option von Marketing 360 können Nutzer das Fachwissen hochqualifizierter Vermarkter, Designer, Content-Autoren, Entwickler und Videoexperten in der Cloud auf Abruf nutzen.
Marketing 360 bietet Unternehmen die Website-Plattform UXi mit sehr anpassungsfähigen Designs an. Nutzer können das Website-Design an das Branding und den Inhalt des Unternehmens anpassen sowie die Website einfach per Drag-and-Drop im Frontend-Editor aktualisieren und pflegen. Die Plattform umfasst außerdem ein CRM-Software-Management-Modul (CRM-Software) zum Verwalten von Kontakten, Aufgaben und Verkaufspipelines.
Preisoptionen ab:
$ 25,00
Kostenlose Version
Gratis Testen
Abonnement
Die 5 Top-Alternativen zu Marketing 360
Märkte
Australien, Kanada, Vereinigtes Königreich, Vereinigte Staaten
Unterstützte Sprachen
Englisch
Preisoptionen ab:
$ 25,00
Kostenlose Version
Gratis Testen
Abonnement
Die 5 Top-Alternativen zu Marketing 360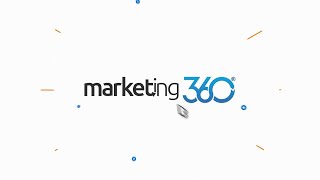 Gesamtzahl der Funktionen von Marketing 360: 344
AB-Tests
ACH Zahlungsabwicklung
API
Abonnenten-Management
Abrechnung & Rechnungsstellung
Abrechnungsportal
Aktivitäts-Dashboard
Aktivitäts-Verfolgung
Alarmfunktion / Benachrichtigungen
Analytik / ROI-Verfolgung
Anfrage-Eskalation
Angebot in sozialen Medien
Angebote / Schätzungen
Angebotsmanagement
Anpassbare Berichte
Anpassbare CTAs
Anpassbare Felder
Anpassbare Formulare
Anpassbare Rechnungen
Anpassbare Vorlagen
Anruferinnerungen
Arbeitslohntarife
Archivierung & Aufbewahrung
Audiodatei-Management
Aufgabenmanagement
Auftragsmanagement
Automatische Antworten
Automatische Antworten
Automatische Nachbestellung
Automatisches Aktualisieren
Automatisierte Terminplanung
Automatisiertes Veröffentlichen
Barcode / Tickets scannen
Bearbeiten in Echtzeit
Behandlungsplanung
Belastungserfassung
Belegmanagement
Benchmarking
Benutzerinteraktion-Nachverfolgung
Berichterstattung / Analyse
Berichterstattung und Statistik
Bestandskontrolle
Bestätigung / Erinnerungen
Bestückung
Besucher-Nachverfolgung
Betrugserkennung
Bildbearbeitung
Bildbibliothek
Buchhaltung
CAN SPAM-Compliance
CRM
Cash Management
Compliance Management
Content-Management
Customer Journey Mapping
Dashboard
Daten-Import / -Export
Datensicherheit
Datenvisualisierung
Debit-/Kreditkartenverarbeitung
Design-Management
Dokumentenklassifizierung
Dokumentenmanagement
Dokumentenspeicher
Drag-and-Drop
Drip-Kampagnen
Drittanbieter-Integration
Dynamische Inhalte
E-Commerce-Management
E-Mail Marketing
E-Mail-Antworten-Kontrolle
E-Mail-Benachrichtigungen
E-Mail-Management
E-Mail-Tracking
E-Mail-Verteilung
E-Mail-Vorlagen
Echtzeit-Analytik
Echtzeit-Benachrichtigungen
Echtzeit-Berichterstattung
Echtzeit-Daten
Einkaufswagen
Elektronische Formulare
Elektronische Unterschrift
Elektronische Zahlungen
Email-Kampagnen-Management
Empfindungsanalyse
Engagement-Tracking
Ereignisgesteuerte Aktionen
Erinnerungen
Etikettierung
FAQ
Filesharing
Filtern
Filtern nach Keyword
Formular-Generator
Formularverwaltung
Fotos / Bilder
Freiwilligen-Management
Für Automobilhändler
Für Baumpfleger
Für Chiropraktiker
Für Salons und Spas
Für religiöse Organisationen
Gamification
Gebietsmanagement
Gebrauchtwagenverkäufer
Geotargeting
Geplanter Nachrichtenversand
Gerätenachverfolgung
Geschenkkarten-Management
Getrennte Kontrollen
Google Analytics Integration
Gottesdienst-Planung
Gruppen-Terminplanung
Gruppenbuchung
HIPAA konform
Hier-Kaufen-Hier-Bezahlen
Individuelle Anpassung
Inhalt-Bibliothek
Inkasso-Management
Integration in die Buchhaltung
Integration von Zahlungsabwicklungsdiensten
Integrierte Buchführung
Interne Chat-Integration
Inventarverwaltung
Job-Management
Job-Planung
Kalender-/Erinnerungssystem
Kalender-Synchronisierung
Kalenderverwaltung
Kampagnen-Segmentation
Kampagnenanalysen
Kampagnenmanagement
Kampagnenplanung
Kampagnenplanung
Kanalmanagement
Katalogisierung / Kategorisierung
Keyword Monitoring
Keyword-Recherche Tools
Klassenterminplanung
Kleingruppenmanagement
Klick-Tracking
Kommentare / Notizen
Kommunikationsmanagement
Kommunikationsmanagement
Kontakt-Datenbank
Kontaktmanagement
Kontingenz-Abrechnung
Kontrolle des Genehmigungsprozesses
Kontrollen aufteilen
Konversion-Tracking
Konversionsraten-Optimierung
Kreditkartenbearbeitung
Kreditkartenmanagement
Kundenbefragungen
Kundenbetreuung
Kundenbindung
Kundendatenbank
Kundendatenbank
Kundendienst
Kundendienst-Analyse
Kundendienst-Historie
Kundenhistorie
Kundenkonten
Kundenmanagement
Kundenportal
Kundenportal
Kundenprofile
Kundensegmentierung
Kundenspezifisches Branding
Kurzwahlnummern
Lead Segmentierung
Lead-Distribution
Lead-Erfassung
Lead-Generierung
Lead-Pflege
Lead-Qualifizierung
Leadmanagement
Leistungskennzahlen
Link-Management
Listen-Management
Lohn- und Gehaltslisten-Management
Lokalisierung-Automatisierung
Marketing-Automatisierung
Marketingkalender
Massen-SMS
Medienbibliothek
Mehrere Geschäfte
Mehrere Kampagnen
Mehrere Standorte
Mehrere Währungen
Mehrere Zahlungsmöglichkeiten
Mitarbeiter-Management
Mitarbeitereinsatzplanung
Mitarbeitermanagement
Mitglieder-Portal
Mitgliederkommunikation
Mitgliederverzeichnis
Mitgliedschaft-Management
Mobil-ootimierte E-Mails
Mobile App
Mobile Commerce
Mobile Coupons
Mobile Keywords
Mobile Retargeting
Mobile Zahlungen
Mobiler Zugriff
Moderation
Multi-Channel-Kommunikation
Multichannel-Management
Multichannel-Marketing
Multivariate Tests
Nachrichten-Personalisierung
Nachterminierung
Nachverfolgung der Marken
Neuwagenverkäufer
Online-Abrechnung
Online-Buchung
Online-Buchungstools
Online-Kalender
Online-Shop
Online-Shop-Designer
Online-Spenden
Online-Zahlungen
Optionen zur Inhaltsveröffentlichung
PCI-Compliance
Patientenmanagement
Personalisierung
Persönliche Zahlungen
Pfand-Management
Pipeline-Management
Planungs-Tools
Post-Management
Produktkonfigurator
Projekt-Abrechnung
Provisionsmanagement
Prävention von Zahlungsbetrug
Quellen-Nachverfolgung
Rabattmanagement
Reaktions-Management
Rechnungserstellung
Rechnungshistorie
Rechnungsmanagement
Rechnungsverarbeitung
Reservierung-Management
Reservierungs-Management
Retourenmanagement
Review Management
Rollen-basierte Genehmigung
Routing
SEO-Management
SMS Gewinnspiele
SMS-Erinnerungen
SMS-Nachrichtenversand
Sales-Pipeline-Management
Sammeln von Nutzerbewertungen
Segmentierung
Seitensuche-Nachverfolgung
Seitenzugriff-Tracking
Self-Service Portal
Social Marketing
Social Media-Überwachung
Social Performance Management
Social-Media-Integration
Social-Media-Retargeting
Soziale Werbung
Spam-Blockierung
Spenden-Management
Standvermietungs-Management
Statusverfolgung
Steuerrechner
Stichwort-Nachverfolgung
Stündliche Fakturierung
Suchen / filtern
Suchmaschinen-Marketing
Team-Management
Techniker-Management
Teilzahlungen
Terminplanung
Terminverwaltung
Textbearbeitung
Transaktion-Überwachung
Transaktionshistorie
Trend-Analysen
Treueprogramm
Trinkgeld-Management
Umfragen/Abstimmungen
Umschuldung
Veranstaltungsmanagement
Verfolgen der Teilnahme
Verfolgung von Interaktionen
Verhalten-basiertes Targeting
Verhaltens-Tracking
Verhaltensanalysen
Verkaufsanalyse
Verkaufsberichte
Verkaufsflächenmanagement
Verkaufspunkt POS
Versand-Management
Versionskontrolle
Vertrags-/Lizenz-Management
Verwaltung mehrerer Konten
Verwaltung mehrerer Websites
Verwaltung von Patientenakten
Veröffentlichungsoptionen
Video-Management
Video-Unterstützung
Visuelle Analytik
Volltextsuche
Vorgefertigte Vorlagen
Vorlagen
Vorlagen-Management
WYSIWYG-Editor
Wartelisten-Management
Wartungsplanung
Web-Formulare
Web-Traffic-Berichterstattung
Webbasierte Entwicklung
Webseitenintegration
Website-Analytik
Website-Management
Websitebesucher-Nachverfolgung
Werbemanagement
Wettbewerbsanalyse
Wiederkehrende Termine
Wiederkehrende- / Abonnement-Abrechnung
Wirtschaftsprüfung-Management
Wissensmanagement
Workflow-Management
Zahlungs-Erinnerungen
Zahlungsabwicklung
Zeit auf der Website nachverfolgen
Zeitverfolgung
Zielgruppen-Targeting
Zielseiten / Web-Formulare
Zielsetzung / Nachverfolgung
Zimmerbuchung
Zugriffskontrollen / Berechtigungen
Zugriffsquellen-Verfolgung
Zwei-Wege-Messaging
reaktionsfähig
Überprüfung bewerten
Überwachung
Übungs-Management
Bitrix24
Nr. 1 Alternative zu Marketing 360
Bitrix24 ist eine kostenlose Cloud- und Open-Source-Kollaboration-Plattform, die Tools für CRM, Aufgabenstellung sowie...
monday.com
Nr. 2 Alternative zu Marketing 360
monday.com ist ein cloudbasiertes Work OS, mit dem Teams Workflow-Anwendungen in wenigen Minuten erstellen können, um...
Odoo
Nr. 3 Alternative zu Marketing 360
Odoo ist eine vollständig integrierte und anpassbare Open-Source-Suite von Geschäftsanwendungen. Ein Großteil der...
Agile CRM
Nr. 4 Alternative zu Marketing 360
Agile CRM kombiniert leistungsstarke Automatisierung, Telefonie, Web-, mobile, E-Mail-, soziale und Planungs-Funktionen,...
Preis-Leistungs-Verhältnis
---
Hast du Marketing 360 bereits?
Andere Softwarekäufer brauchen deine Hilfe! Produktbewertungen helfen uns allen, die richtigen Entscheidungen zu treffen.
Eine Bewertung schreiben
5 von 915 Bewertungen angezeigt
Täglich

für

6-12 Monate

genutzt
Quelle der Bewertung
Gesamtbewertung
Preis-Leistungs-Verhältnis

Bedienkomfort

Kundenbetreuung

Weiterempfehlungsquote

10.0

/10
Great Team of Professionals to Work With
Bewertet am 21.6.2018
It all works together. That is incredibly important. You need all your sources to be able to come...
It all works together. That is incredibly important. You need all your sources to be able to come into one location and be tracked. Leads are the businesses life blood.If you can't track everything you do, you are just shooting in the dark.
Vorteile
Most small businesses have a person to do their website, another to do their social media. Working with the team at Marketing 360 I have an expert in every field working on my businesses that are working together. They created a great logo, an incredible website that I have received major accolades for, social media, blogs, videos, etc. that all work together to make my business look professional and keep me on page one for all my keywords. Then they do all the things I hate doing like setting up and populating my CRM. They provide a calendar where my assistance can update my calendar. Then they do something most small businesses never do; they track EVERYTHING. We know immediately when something is working or not working. Most businesses are just shooting in the dark. This process take a while. If you only tried Marketing 360 for 6 months, you haven't given it a fair shake. Marketing takes a while. I know. I have been doing marketing for several years. It takes time to dial it in. Time busy business people do not have. That why I turned 99% of my marketing over to a TEAM, the team of Marketing 360; They work together to bring me customers and brand my business with a consistent message.
Nachteile
I wish the calendar would tie into my other calendars. Other than that, I have been very satisfied with Marketing 360 and the software.
Antwort von Madwire
Roy, thank you so much for your review and feedback. We appreciate and value the feedback. All ships rise together and we are excited to work with you and build your business up continuously. Thanks for your business.
Branche: Gesundheit, Wellness & Fitness
Untern. Größe: 2-10 Mitarbeiter

Täglich

für

6-12 Monate

genutzt
Quelle der Bewertung
Gesamtbewertung
Preis-Leistungs-Verhältnis

Bedienkomfort

Kundenbetreuung

Weiterempfehlungsquote

10.0

/10
The CRM soft ware is not difficult to understand. For me it's about TIME BLOCKING ....
Bewertet am 14.9.2021
I enjoy my team [SENSITIVE CONTENT]. The entire experience from start until now has been profession...
I enjoy my team [SENSITIVE CONTENT]. The entire experience from start until now has been professional. I like having the support. Speaking weekly is invaluable.
Vorteile
The CRM soft ware is not difficult to understand. For me it's about TIME BLOCKING and actually taking the time to learn and push buttons. It's kind of like having a new cell phone. You learn new features along the way. I liked that everything is at your finger tips
Nachteile
Maybe it was me. Maybe it was system interface errors. Not often but sometimes languages simply were not communicating. That's when you walk away and go have Margaritas. This happens in every situation where Tech is involved. Nothing to be concerned about .
Antwort von Madwire
Hi, Coach Kenya. So glad to hear you've enjoyed working with our team. Please let us know if there's ever anything specific in the platform that is giving you errors or putting you into a margarita-induced state. Our tech team definitely wants to know about that stuff so we can address them. We're looking forward to working with you for years to come!
Untern. Größe: 2-10 Mitarbeiter

Täglich

für

6-12 Monate

genutzt
Quelle der Bewertung
Gesamtbewertung
Preis-Leistungs-Verhältnis

Bedienkomfort

Kundenbetreuung
IF YOU ARE THINKING ABOUT HIRING MARKETING360, YOU NEED TO READ THIS REVIEW
Bewertet am 10.3.2018
Vorteile
There are only two pros:
1) First and foremost, my contract with Marketing360 is finally over.
2) I was forced to learn everything about sales and marketing that I was trying to delegate.
Nachteile
Honestly, I didn't want to write this review. I tried to forget about it and just accept my poor decision, but I just can't. I've been done working with the company for nearly a month now and it still bothers me.
Why? Well, I feel it's my public duty to save my fellow entrepreneurs from the jaws of deceit, empty promises, and weekends filled with bashing your head against your computer monitor.
To be perfectly frank, you'd be better off lighting your money on fire than hiring Marketing360 - at least doing so would spare you months of frustration, anger, and disappointment. Hiring them was the worst decision I've ever made.
Their sales guys were a bit pushy, but raised no red flags. The issues started after I signed my contract.
They convinced me that my website needed to be redone, so we embarked on a 2-month search for fool's gold. Unfortunately, I didn't realize that their web designers build their customer's websites on the back of a clunky, archaic platform that they call "UXI."
I have used Squarespace, Wix, Wordpress, Leadpages, and ClickFunnels, so I know a thing or two about website builders. UXI is unspeakably bad.
And the worst thing is that they can literally hold your website hostage - should you decide to part ways with them - because they have total control over the backend.
It took them over 2 months to "optimize my website for conversions" on UXI. I repeatedly requested access to the backend of this website during these 2 months and they told me that they couldn't allow me to do that because they were afraid that I would "break the site." Finally, my marketing executive relented and jokingly told me on a call that "if you break it, you bought it", referring to the complex UXi platform. She then conceded that their developers have trouble using it. Their developers!!
Who in their right mind would want to run their business website on a custom platform that its developers have trouble using?
At this point, I quickly learned how dreadful the whole platform was. Plus, the initial designs were complete garbage. I had to re-design my entire site myself using Wordpress and I did it over a weekend. It took me less than 48 hours to do the exact same thing that was taking them over 2 months!
At every step in the design, the Marketing360 team pushed back on my requests for edits. To them, this was a get-in-and-out, cookie-cutter, copy-and-paste job, while to me, my website is the face of my awesome company - my livelihood - and I truly cared how it represented me and my brand. I wanted it to be welcoming and thoughtful, not a clunky, "conversion-optimized" mess.
Things only went downhill from there.
Response time was generally about a day, which - in many parts of the country - is longer than Amazon takes to deliver your order. Even worse, they take off weekends, so if something goes wrong with an ad over the weekend, you're screwed. This ruined many of my weekends.
My marking executive did not deliver any ad mock-ups on time and she required so much hand-holding that I eventually just spoon fed her all of the ad copy, audience targeting segmentation, and literally everything else.
Just to be clear, I want to say that again...I quickly realized that the only way I could contain my losses in this terrible business relationship was to do all of the ads myself. I made ALL the landing pages, ALL of the copy, ALL of the ad images, created ALL the audiences, EVERYTHING! I had to even teach myself how to do Facebook retargeting, which was the major reason I hired them in the first place.
They require you to sign a 6-month contract and if you decide that you want out, they'll charge you an early termination fee. So, I just kept paying them to spend my money.
Marketing360 basically just worked as my Facebook ad bank, boosting my ads with the money that I gave them. Except this bank charges you thousands of dollars to help you waste your money.
As a 25-year-old who supports his "side hustle" business by working full time as an engineer, this essentially meant that I was just burning through my savings.
Shortly thereafter, my marketing executive sent me an email to tell me that she was leaving the company. I don't know if she quit or was fired, but I can't say I was surprised.
My new marketing executive began working with me 2 weeks before a huge product launch that I had been working on for months. This was basically a make-or-break product launch for my business that was on life support. Ironically, my useless marketing budget was to blame.
My new marketing executive was far better (hence the 2 stars), but the rocky relationship and abysmal results continued.
On January 23rd, 2018, I asked for a refund of all the unused ad credits that I hadn't spent.
In my contract, I was required to pay per month, of which went to ad credits. Little did I know that they actually skim off a percentage of all the ad credits spend to manage the ads. Something that was not spelled out in the contract.
When I asked to just take my unspent marketing budget and walk away, his management flatly declined despite us being outside of the 6-month contract window.
Their reason?? They said that they "want the opportunity to win my business back." I told them that there was nothing they could do to mend the relationship, and they still declined.
I even offered to pay them their "ad premium" (the percentage of money that they scrape off the top of every marketing dollar they spend for you - this was NOT mentioned at all in the contract by the way) on all but they still refused. I had to spend on underperforming ads just to burn through my money because the alternative was them simply keeping it.
And I say "underperforming ads" because I launched the EXACT SAME ADS (same images, videos, copy, targeting) and mine consistently had a 1,000% to 3,000% higher conversion. I showed them data from multiple ads proving this and they gave me the runaround every time.
Unbelievable. The icing on the cake was spending of my "creative hour credits" to one of their video editors for a 20-second promo clip and they sent me an unfinished version and told me that they burned through all the credits. They said I would have to pay them /hour to finish it. This doesn't make any sense because I provided all of the footage and told them precisely how I wanted it to be edited. Another thing that I ended up doing myself in a few hours.
If you scroll down to reviews left in August, you will see that I left a positive review. Well, I wish I could delete it, but I can't. The reason I left this review is that they hounded me for a review from week 1. After a handful of email requests to leave a review in the first month, I begrudgingly did because I didn't want to damage our already fragile relationship.
If you scroll down, you will see that there are NUMEROUS 1-star reviews, but for some reason, those reviews don't get factored into their perfect "5-star" score.
The only thing worse than the I wasted on this company was the stress and aggravation that plagued me on a daily basis. Once famously quipped that building a company is like "eating glass and staring into the abyss" - well obviously Elon has never hired Marketing360, because his entrepreneurial experience would have been worse.
One final point that you need to embrace: sales and marketing is THE MOST IMPORTANT part of your business. I wish businesses succeeded or failed by the quality of their product and service alone, but unfortunately, that's not the case. For the good of your business, you MUST NOT delegate your sales and marketing. If you are in the early stages of your business, this is even more important. You need to know that not all 20-somethings with an iPhone and 1,000 followers on Instagram know how to market in the digital world. If you can't market your business and sell your vision, don't expect someone to be able to do it for you.
If you know how to log into Facebook, then you can figure out how to make your own ads. I taught myself in the past 6 months and I've gotten pretty good.
Over the course of 8 months, Marketing360 did not help me to make a single sale. I spent working with Marketing360 with nothing to show for it.
I messed up, but you don't have to. Please do your homework and think long and hard about this decision.
I wish you all the best in your entrepreneurial endeavors.
Branche: Verbraucherdienste
Untern. Größe: 11-50 Mitarbeiter

Wöchentlich

für

Mehr als 2 Jahre

genutzt
Quelle der Bewertung
Gesamtbewertung
Preis-Leistungs-Verhältnis

Bedienkomfort

Kundenbetreuung

Weiterempfehlungsquote

8.0

/10
Good for retail service business
Bewertet am 14.9.2021
Seems to be getting the name and brand out in front of the public on multiple levels which is...
Seems to be getting the name and brand out in front of the public on multiple levels which is needed in the service business. Administrators are easy to work with and reach out often to see if there are things that need to be improved or updated.
Vorteile
Website is good. Marketing does not require a lot of hands on but I receive regular updates and the ability to respond if need be. Integrated well, especially email requests for service. Fits well with a retail service business that needs to constantly put our name in front of the public.
Nachteile
No complaints for my company as it works well for us. I can see where it might not work well for other types of business that have a different clientele.
Antwort von Madwire
JoEllen, thank you for sharing! It's great to hear that our team is reaching out at a good cadence for you and that the brand advertising has been going well. We look forward to continuing to serve you!
Branche: Sportartikel
Untern. Größe: 2-10 Mitarbeiter

Wöchentlich

für

Mehr als 2 Jahre

genutzt
Quelle der Bewertung
Gesamtbewertung
Preis-Leistungs-Verhältnis

Bedienkomfort

Kundenbetreuung

Weiterempfehlungsquote

8.0

/10
Marketing 360 makes a difference
Bewertet am 13.9.2021
We neglected online marketing for many years and Marketing 360 made it easy to get our foot in the...
We neglected online marketing for many years and Marketing 360 made it easy to get our foot in the door and learn what works and what doesn't. Money that we spent on administration and ad budget gave us a positive return in our sales. The only thing bottlenecking our growth now is the ability to increase our production to keep up with the demand we can create.
Vorteile
With the help of our marketing consultant this software tracks how various ads are performing with sales data. That gives us a lot of confidence in the ads we are running and lets us continuously fine tune what we are doing.
Nachteile
Sometimes the software doesn't track all the data correctly which can lead to some alarming looking figures. So if you see a big outlier you need to double check that the data was correctly logged.
Antwort von Madwire
Not being able to keep up with demand is the one problem we like to hear our clients have. Thanks for all your trust in our team!
Marketing 360 Häufig gestellte Fragen
Weiter unter folgen häufig gestellte Fragen über Marketing 360.
F. Welche Preispläne bietet Marketing 360 an?
Marketing 360 bietet folgende Kostenpläne an:
Beginnt ab: $ 25,00
Preismodell: Kostenlose Version
Gratis Testen: Verfügbar
F. Wer sind die typischen Nutzer von Marketing 360?
Marketing 360 hat die folgenden typischen Kunden:
Selbstständig, 2-10, 11-50, 51-200, 201-500, 501-1 000, 1 001+
F: Welche Sprachen werden von Marketing 360 unterstützt?
Marketing 360 unterstützt die folgenden Sprachen:
Englisch
F. Unterstützt Marketing 360 mobile Geräte?
Marketing 360 unterstützt die folgenden Geräte:
Android (mobil), iPhone (mobil), iPad (mobil)
F. Mit welchen anderen Applikationen integriert Marketing 360?
Marketing 360 kann in folgende Anwendungen integriert werden:
BigCommerce, Booker, Enecto Web Leads, Facebook for Business, Google Ads, Google Analytics, Gravity Forms, Lightspeed, LinkedIn for Business, QuickBooks, Shopify, Solid Commerce, Stripe, WooCommerce, Yahoo Small Business, Yext, Yotpo
F. Welche Varianten der Kundenbetreuung bietet Marketing 360 an?
Marketing 360 bietet folgende Optionen für Kundensupport:
E-Mail/Helpdesk, Wissensdatenbank, Telefon-Support, Chat
Ähnliche Kategorien
Sieh alle für Marketing 360 gefundenen Softwarekategorien an.