Gradelink Übersicht
Was ist Gradelink?
Gradelink verbindet Administratoren, Lehrer, Eltern und Schüler in einem nahtlosen System, das all deine Anforderungen an Einstufung, Anwesenheit und SIS elegant erfüllt. Die Einschreibung von Schülern, die Verfolgung von Noten und Anwesenheit sowie das Drucken von Abschlussberichten waren noch nie so einfach. Und mit dem zentralisierten Design von Gradelink müssen Informationen nur einmal eingegeben werden, bevor sie schulweit sofort verfügbar sind.
Gradelink arbeitet vollständig online über deinen Webbrowser. Die Mitarbeiter können von der Schule, zu Hause oder überall dort aus arbeiten, wo ein Internetzugang zur Verfügung steht. Du brauchst keine spezielle Hard- oder Software, und Gradelink läuft auf Macs, PCs und Tablets.
Eltern und Schüler können online auf Noten, Verhaltensbeurteilungen, Leistung, Lehrekommentare und anstehende Aufgaben zugreifen. Die automatische Notenüberwachung ermöglicht es Eltern, E-Mail-Benachrichtigungen über den aktuellen Fortschritt ihres Kindes zu erhalten.
Alle Gradelink-Konten sind durch ein sicheres Einloggen geschützt. Die Daten deiner Schule werden gesichert und täglich extern archiviert. Auch wenn dein PC ausfällt oder gestohlen wird, bleiben die Daten bei Gradelink sicher.
Kundenbetreuung wird groß geschrieben. Vom ersten Anruf über die Schulung bis hin zu allen auftretenden Problemen ist das lösungseigene Team für dich da und unterstützt dich bei jedem Schritt mit einem klaren, schnellen Telefon- und E-Mail-Support, der in deinem Plan enthalten ist.
Gradelink Übersicht
Kosten
Preisoptionen
Preis-Leistungs-Verhältnis
---
Gradelink Funktionen
Märkte
Vereinigte Staaten von Amerika, Kanada, Vereinigtes Königreich, Australien, China, Deutschland, Mexiko
Unterstützte Sprachen
Chinesisch (vereinfacht), Englisch, Spanisch
Medien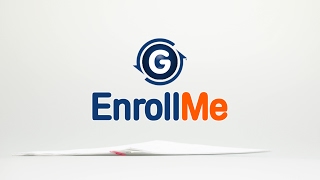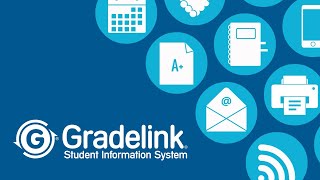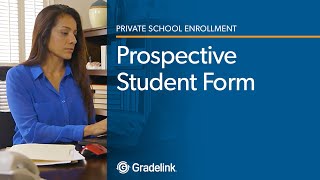 Gradelink Bewertungen
Gradelink Bewertungen
Preis-Leistungs-Verhältnis
4,7
98%
haben diese Anwendung empfohlen
WCA uses Gradelink to connect parents with their child's school experience. Being able to see grades, discipline reports, and upcoming events allow families to gain insight into the school.
---
I like Gradelink. The customers service team is always Very Helpful. They know what they are doing and they know how to explain things so we can understand. Thank you.
---
I am able to keep all of the information about my students and their grades in one easy-to-use, integrated platform. Since this was my first year working with a school and my first year using Gradelink, I had to learn quickly so I could stay ahead of the game while teaching the staff, parents, and students to use it as well. Gradelink was easy to understand, for the most part, and the support staff were easy to work with when I couldn't understand quick enough. I would recommend making more quality training videos to make your product easier to use and more professional feeling.
---
This year we are launching online enrollment with Gradelink and I was pleasantly surprised how quickly and thoroughly they were able to create, edit and upload our various forms to accomplish that - and at a very reasonable cost!
---
I have been very satisfied with Gradelink, from usability to customer service when there is a question or concern. The staff is always polite and efficient. I would like to see some of the"extras" included in our package, simply from a budgetary perspective. We are a little school, your tuition/fees program looks excellent, I would like to see if it more effective that what we are using now. I highly recommend Gradelink and have spoken to other administrators about our success with the program.
---
Vergleiche die Gesamtbewertung mit Alternativen
Mit Alternativen vergleichen
Vergleiche Nutzerempfehlungen mit Alternativen
Mit Alternativen vergleichen
Gradelink Preis
Gradelink Preis
Preis-Leistungs-Verhältnis
Vergleiche das Preis-Leistungs-Verhältnis mit Alternativen
Mit Alternativen vergleichen
Gradelink Funktionen
Gradelink Funktionen
Automatische Benachrichtigungen
Berichterstattung und Statistik
Kundenspezifisches Branding
Registrierungs-Management
Vergleiche Funktionen mit Alternativen
Mit Alternativen vergleichen
Kategorien
Gradelink Häufig gestellte Fragen
Gradelink Häufig gestellte Fragen
Weiter unter folgen häufig gestellte Fragen über Gradelink.
F. Welche Preispläne bietet Gradelink an?
Gradelink bietet folgende Kostenpläne an:
Beginnt ab: 97,00 $/Monat
Preismodell: Abonnement
Gratis Testen: Nicht verfügbar
F. Was sind die Hauptfunktionen von Gradelink?
Wir haben keine Informationen über die Funktionen von Gradelink
F. Wer sind die typischen Nutzer von Gradelink?
Gradelink hat die folgenden typischen Kunden:
Kleine Unternehmen, Großunternehmen, Öffentliche Verwaltung, Non-Profit, Mittlere Unternehmen
F: Welche Sprachen werden von Gradelink unterstützt?
Gradelink unterstützt die folgenden Sprachen:
Chinesisch (vereinfacht), Englisch, Spanisch
F. Welche Preispläne bietet Gradelink an?
Gradelink hat folgende Preismodelle:
Abonnement
F. Unterstützt Gradelink mobile Geräte?
Gradelink unterstützt die folgenden Geräte:
Android, iPhone, iPad
F. Mit welchen anderen Applikationen integriert Gradelink?
Gradelink kann in folgende Anwendungen integriert werden:
Google Classroom, Microsoft 365, PaySimple, Schoology
F. Welche Varianten der Kundenbetreuung bietet Gradelink an?
Gradelink bietet folgende Optionen für Kundensupport:
Wissensdatenbank, Online-Support, Telefon-Support, Video-Anleitungen