ExpensePoint Übersicht
Was ist ExpensePoint?
ExpensePoint ist eine Mobile Expense Management-Lösung für kleine bis große multinationale Unternehmen, die vollständig Spesenbericht-Prozesse von Mitarbeitern automatisiert. Zu den Funktionen gehören Empfangs-, Lese- und Imaging-Verfahren, Genehmigungs-Routing, Kreditkarten-Upload und Richtliniendurchsetzung. Die Plattform bedient alle globalen Märkte und ist für jeden möglichen Web-Browser, für Android- und IOS-Mobilgeräte verfügbar.
ExpensePoint ermöglicht Ihren Mitarbeitern, Kostenabrechnungen online zu erstellen, einzureichen, zu genehmigen und zu verarbeiten, überall auf der Welt. Nachdem der Bericht erstellt wurde, werden die einzelnen Ausgaben gemäß den Anforderungen des Unternehmens eingegeben, kategorisiert und codiert. Die Benutzeroberfläche ermöglicht das direkte Laden von Firmen-Kreditkarten in die Plattform. Benutzer können Fotos von Rechnungen zu jeder Ausgabenposition hinzufügen, sowie gescannte Rechnungen faxen, mailen oder hochladen.
ExpensePoint benachrichtigt genehmigende Personen, wenn ein Bericht zur Genehmigung übermittelt wurde. Sobald die genehmigenden Personen angemeldet sind, erhälst du Zugriff auf alle Spesenabrechnungsdaten, einschließlich zugehöriger Quittungen, nicht abrechenbaren Ausgaben und mehr. Benutzer können sich anzeigen lassen, wie viele Berichte ihre Überprüfung erfordern und verschiedene Ansichtsoptionen zeigen Details für jede Positionszeile an. Benutzer können jede Einzelposition einzeln ablehnen, sowie Berichte mit einem einzelnen Klicken genehmigen.
ExpensePoint Übersicht
Kosten
Preisoptionen
Preis-Leistungs-Verhältnis
---
ExpensePoint Funktionen
Märkte
Vereinigte Staaten von Amerika, Kanada, Vereinigtes Königreich, Australien, China
und 5 weitere
, Indien, Japan, Deutschland, Brasilien, Mexiko
Unterstützte Sprachen
Englisch
Medien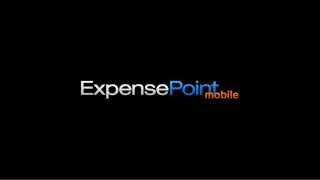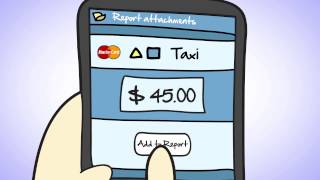 ExpensePoint Bewertungen
ExpensePoint Bewertungen
Preis-Leistungs-Verhältnis
4,9
99%
haben diese Anwendung empfohlen
Each employee is able to assign their own expenses to the correct project and then break it out for the correct department expense. We have all of our transactions automatically uploaded into our system so I know if an employee forgets to turn in expenses. This is a very beneficial aspect of the software that I would not want to lose.
---
We have had a smooth implementation and excellent customer service. Our users like the software and the mobile app, and reports are much more detailed and provide documentation that we can save electronically, instead of files and files of paper reports and receipts.
---
The system freezes up when you try to create a report. To work around this, I put my receipts in the receipt "Wallet". When I try to create an expense, it links the wrong receipt with my entry. I wish they wouldn't have rushed to bring this system to market. Maybe a competitor of theirs will take their idea and actually make a program that works...
---
The support staff at Expense Point has been extremely helpful and always very quick to respond and resolve any issues I may have. Their customer service is very personal and professional. The ease and organization of communication regarding the expenses submitted between staff and myself has been an immense help for me. The ease of looking up and finding specific expenses is quick and easy.
---
To be honest I wasn't looking to change expense reporting companies but I am so glad that we did. This product is easier and faster for the end user and cost us less each month.
[SENSITIVE CONTENT HIDDEN] has been my implementation specialist and she is great! Very knowledgeable, and friendly and no matter what I threw at her, she fixed it quickly.
---
Vergleiche die Gesamtbewertung mit Alternativen
Mit Alternativen vergleichen
Vergleiche Nutzerempfehlungen mit Alternativen
Mit Alternativen vergleichen
ExpensePoint Preis
ExpensePoint Preis
Preis-Leistungs-Verhältnis
Vergleiche das Preis-Leistungs-Verhältnis mit Alternativen
Mit Alternativen vergleichen
ExpensePoint Funktionen
ExpensePoint Funktionen
Abrechnung & Rechnungsstellung
Anpassbare Berichterstellung
Automatische Benachrichtigungen
Berichterstattung und Statistik
Integration in die Buchhaltung
Vergleiche Funktionen mit Alternativen
Mit Alternativen vergleichen
Kategorien
Kategorien
ExpensePoint Häufig gestellte Fragen
ExpensePoint Häufig gestellte Fragen
Weiter unter folgen häufig gestellte Fragen über ExpensePoint.
F. Welche Preispläne bietet ExpensePoint an?
ExpensePoint bietet folgende Kostenpläne an:
Beginnt ab: 8,50 $/Monat
Preismodell: Abonnement
Gratis Testen: Verfügbar
F. Was sind die Hauptfunktionen von ExpensePoint?
Wir haben keine Informationen über die Funktionen von ExpensePoint
F. Wer sind die typischen Nutzer von ExpensePoint?
ExpensePoint hat die folgenden typischen Kunden:
Kleine Unternehmen, Großunternehmen, Mittlere Unternehmen
F: Welche Sprachen werden von ExpensePoint unterstützt?
ExpensePoint unterstützt die folgenden Sprachen:
Englisch
F. Unterstützt ExpensePoint mobile Geräte?
ExpensePoint unterstützt die folgenden Geräte:
Android, iPhone, iPad
F. Mit welchen anderen Applikationen integriert ExpensePoint?
ExpensePoint kann in folgende Anwendungen integriert werden:
Google Maps, QuickBooks Online Advanced, Sage Business Cloud Accounting
F. Welche Varianten der Kundenbetreuung bietet ExpensePoint an?
ExpensePoint bietet folgende Optionen für Kundensupport:
Online-Support, Telefon-Support, Video-Anleitungen, Wissensdatenbank, Häufig gestellte Fragen