Halo Übersicht
Was ist Halo?
Halo ist eine Supply-Chain-Analyse- und Business-Intelligence-Software, die automatisierte Datenintegration, Analyse und Visualisierung in einer einzigen Plattform vereint, um die Anforderungen diverser Unternehmensfunktionen zu erfüllen, darunter Supply-Chain-Planung, Beschaffung, Betrieb, Finanzen, Fertigung, Vertrieb und Merchandising.
Mit Halo können Nutzer Daten aus verschiedenen Quellen importieren, darunter Datenbankplattformen wie Oracle, DB2 und SQL Server, ERP-Systeme wie SAP und Microsoft Dynamics und andere Geschäftsanwendungen wie QuickBooks, Sage und viele weitere. Daten für verschiedene interne und externe Quellen können in einem einzigen Data Warehouse konsolidiert werden, wobei strukturierte und unstrukturierte Daten von Lieferanten, Anbietern, Partnern, Drittanbieter-Logistikunternehmen und IoT-Daten (Internet of Things) unterstützt werden.
Halo beinhaltet eine Reihe von Tools für die automatisierte und manuelle Datenbearbeitung, die die Datenbereinigung vereinfachen und automatisieren. Dadurch können Nutzer Daten aus mehreren Quellen kombinieren. Formate für ähnliche Elementklassifizierungen können konsolidiert werden, Geokodierung kann zur Adresskorrektur verwendet werden und Nutzer können automatisierte Datenbereinigungssequenzen und Wartungsläufe einrichten. Nachdem die Daten bereinigt wurden, können Nutzer Muster, Trends und Beziehungen mithilfe von Drag-and-drop-Dashboards sowie durch Zeigen und Klicken detailliert anzeigen. Integrierte Tools für Prognose- und Prognoseanalysen ermöglichen Nutzern die Durchführung von What-if-Analysen, komplexen Vergleichsanalysen, Risikobewertung mit Wahrscheinlichkeits- und Wirkungsbewertungen.
Halo Übersicht
Kosten
Preisoptionen
Preis-Leistungs-Verhältnis
---
Halo Funktionen
Märkte
Vereinigte Staaten von Amerika, Kanada, Vereinigtes Königreich, Australien, Deutschland
Unterstützte Sprachen
Englisch
Medien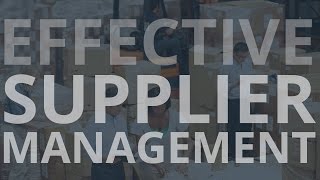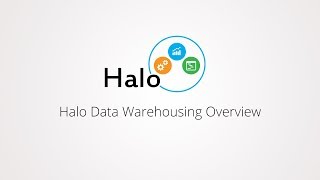 Halo Bewertungen
Halo Bewertungen
Preis-Leistungs-Verhältnis
4,4
92%
haben diese Anwendung empfohlen
Prior to having a BI solution we were like many other companies I am sure. Exporting data straight from our ERP system into mostly Excel based reports. This was not only time consuming but also led to many errors in reporting, often having more than one version of the truth. That is why we decided to explore what our options were with BI. During our evaluation of many different BI vendors/software we quickly saw Halo rise above the rest. Halo Source is everything you need from a data warehouse, and cube creation perspective. On top of that, it is using full Microsoft based technology which makes the learning curve extremely fast, even for those non-developers. A deciding factor for Halo was the data quality module. Everyone has some form of dirty data, but Halo has a solution for that. It was the only company that offered this sort of feature and was a major reason we selected Halo as our business intelligence solution. You absolutely do not need to know how to write SQL to spin up your own data warehouse and cubes for use with Halo Prism. On the topic of Prism it is very streamlined visualization tool. Drag and drop with as many visual options as you would need. Prism has allowed us to gain insight into our data that we have struggled see. We truly believe that this will be one our most successfully projects that has the largest impact since our ERP implementation, and even then this is really the icing on the cake for our complete ERP suite.
---
It has taken a long time to implement, much of that is on us because of the way we decided to implement. I don't believe we were given sufficient advise in the beginning. We have since transferred to new account and project managers and things are moving along nicely. My advise would be to understand the software using simplified data first, once you have a good understanding of the extractions, transformations and how those translate through SQL to the BI tool, you are on your way to building a user friendly BI tool.
---
Great for a small companies making their first step into BI but maybe will be quickly outgrown, avoid if a mid to larger size company.
---
We are spinning up cubes left and right to get at the data under JDE. We had no analytics/bi department prior to Halo. Now we are acting like a very advanced department with many subject areas being deployed each month. In just 6 months time, I now have Inventory, Account Ledger, Open Orders, and other things visualized and refreshing automatically everyday. Super excited about the future with this tool.
---
Vergleiche die Gesamtbewertung mit Alternativen
Mit Alternativen vergleichen
Vergleiche Nutzerempfehlungen mit Alternativen
Mit Alternativen vergleichen
Halo Preis
Halo Preis
Preis-Leistungs-Verhältnis
Vergleiche das Preis-Leistungs-Verhältnis mit Alternativen
Mit Alternativen vergleichen
Halo Funktionen
Halo Funktionen
Abrechnung & Rechnungsstellung
Anpassbare Berichterstellung
Automatische Benachrichtigungen
Berichterstattung und Statistik
Echtzeit-Berichterstattung
Vergleiche Funktionen mit Alternativen
Mit Alternativen vergleichen
Kategorien
Halo Häufig gestellte Fragen
Halo Häufig gestellte Fragen
Weiter unter folgen häufig gestellte Fragen über Halo.
F. Welche Preispläne bietet Halo an?
Halo bietet folgende Kostenpläne an:
Preismodell: Abonnement
Gratis Testen: Nicht verfügbar
F. Was sind die Hauptfunktionen von Halo?
Wir haben keine Informationen über die Funktionen von Halo
F. Wer sind die typischen Nutzer von Halo?
Halo hat die folgenden typischen Kunden:
Großunternehmen, Mittlere Unternehmen
F: Welche Sprachen werden von Halo unterstützt?
Halo unterstützt die folgenden Sprachen:
Englisch
F. Unterstützt Halo mobile Geräte?
Halo unterstützt die folgenden Geräte:
Android, iPhone, iPad
F. Mit welchen anderen Applikationen integriert Halo?
Halo kann in folgende Anwendungen integriert werden:
Facebook, Google Analytics, Microsoft Excel, NetSuite, Oracle JD Edwards EnterpriseOne, Oracle Service Cloud, Salesforce Sales Cloud, Shopify, SugarCRM, Twitter
F. Welche Varianten der Kundenbetreuung bietet Halo an?
Halo bietet folgende Optionen für Kundensupport:
Online-Support, Telefon-Support