AND CO Übersicht
Was ist AND CO?
AND CO von Fiver ist eine cloudbasierte Lösung für Freiberufler und kleine Unternehmen, die Zeit- und Kostenverfolgungsprozesse mit Tools wie Rechnungsstellung, Vertragserstellung, Zeiterfassung, Ausgabenverfolgung, Zahlungen und mehr rationalisiert. AND CO bietet auch native App-Unterstützung für Android und iOS.
AND CO verspricht Komfort und Automatisierung für die Kerngeschäftsverwaltung in Verbindung mit Freiberuflern, Selbstständigen und Kleinunternehmern. Die cloudbasierte Lösung wird von nativen Smartphone-Apps für iOS- und Android-Geräte unterstützt und bietet einen intuitiven Dashboard-Zugriff auf Funktionen für Zeiterfassung, Ausgabenprotokollierung, Abrechnung, Rechnungsstellung und die papierlose Autorisierung von Serviceverträgen. Nutzer können projektbezogene oder tätigkeitsbezogene Zeiten per Timer sekundengenau erfassen. Der Timer erlaubt doppelte Zeiterfassungen, wenn zwei Timer gleichzeitig benötigt werden. Die versäumte Live-Zeit kann dann in manuelle Zeiterfassungsbögen eingegeben werden, bevor Rechnungen erstellt werden, um jede Sekunde Arbeit genau abzurechnen. Bei der Erfassung anfallender Ausgaben besteht die Möglichkeit, Quittungen per E-Mail in das System zu übertragen oder sie auf einem mobilen Gerät zu fotografieren und über die App einzupflegen. Diese Funktion speichert jeden Beleg an einem Ort, um wichtige Steuerberichte zu erstellen, Kundenrechnungen zu erstellen und vieles mehr. Kreditkarten- und Bankkontotransaktionen können auch importiert werden, um Steuerabzüge automatisch abzuwickeln.
Darüber hinaus können Nutzer von AND CO Kundenzahlungen über eine Reihe von Methoden direkt über die Anwendung akzeptieren. Eine personalisierte "PayMe" Seite führt Kunden zu den Zahlungsoptionen, einschließlich PayPal, Kreditkarte oder ACH-Transfer. Alle Optionen sind mit Maßnahmen auf Bankebene ohne zusätzliche Gebühr gesichert und bieten nützliche Zahlungsverfolgung und Warnmeldungen.
AND CO Übersicht
Kosten
Preisoptionen
Preis-Leistungs-Verhältnis
---
AND CO Funktionen
Märkte
Vereinigte Staaten von Amerika
Unterstützte Sprachen
Englisch
Medien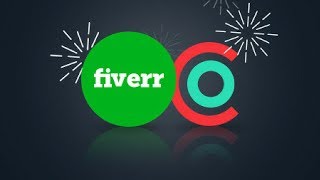 AND CO Bewertungen
AND CO Bewertungen
Preis-Leistungs-Verhältnis
4,8
99%
haben diese Anwendung empfohlen
Brilliant experience with this software. The more I use it, the more I fall in love with it. It has significantly reduced the time I spent working on "tedious" business tasks such as accounts and invoicing. It's helped to streamline my processes and I'm looking forward to seeing what new features they come out with in the future.
---
Overall, my experience has been positive. I am happy I switched over and have intentions of staying put!
---
Two years ago no competitor was offering the breadth of features that AND.CO offered for free. It felt like someone out there was finally rooting for me as a newly started out freelancer, rather than charging hefty fees (ahem, Bonsai at $16/month billed annually). I began to worry when I read that AND.CO was bought by Fiverr roughly a year ago. Press releases said nothing would change, therefore the software would remain free. A few months later the free account only allowed for 1 active client, which is workable if you archive clients you don't need right away. They created 1 alternative Pro plan that costs a whopping $18/month billed annually. AND.CO still had a lot of great features and I loved the customer service so I cut my losses and started archiving and unarchiving clients. May 2020—COVID-19 has put available work at an all-time low for many freelancers. Self-employed workers have endured over a month of no unemployment benefits and are just now getting some relief (if they can manage to successfully apply and meet the requirements). AND.CO chooses this time to inform me that you can no longer unarchive archived clients on the free account. Basically you can only have 1 client, which makes the free account useless for most. I'm disgusted, I thought they cared more about their users. This was such a hard blow I switched to Harvest the same day I got the email. If you truly care about supporting freelancers, don't start making them shell out money during a pandemic!
---
It is easy to use, and has a nice interface. Sometimes I wish the invoices and proposal were a bit more customizable.
---
It has really helped us see the whole picture from starting with a client through to the final invoice and then being able to track our income and expenses. Other than being a full on CRM (which I am not asking for) it really does have everything we use in one place. That is really the best part. I got this program before the "Pro" feature where there was everything available and no restriction to number of active clients, so it was a little rough to adjust to the suddenly this program that you have been using and getting used to is now going to cost you money. But it has been worth the money that we have spent, so not really a problem, just a (very) minor inconvenience.
---
Vergleiche die Gesamtbewertung mit Alternativen
Mit Alternativen vergleichen
Vergleiche Nutzerempfehlungen mit Alternativen
Mit Alternativen vergleichen
AND CO Preis
AND CO Preis
Preis-Leistungs-Verhältnis
Vergleiche das Preis-Leistungs-Verhältnis mit Alternativen
Mit Alternativen vergleichen
AND CO Funktionen
AND CO Funktionen
Abrechnung & Rechnungsstellung
Anpassbare Berichterstellung
Automatische Benachrichtigungen
Berichterstattung und Statistik
Integration in die Buchhaltung
Vergleiche Funktionen mit Alternativen
Mit Alternativen vergleichen
Kategorien
AND CO Häufig gestellte Fragen
AND CO Häufig gestellte Fragen
Weiter unter folgen häufig gestellte Fragen über AND CO.
F. Welche Preispläne bietet AND CO an?
AND CO bietet folgende Kostenpläne an:
Preismodell: Kostenlos, Abonnement
Gratis Testen: Verfügbar
F. Was sind die Hauptfunktionen von AND CO?
Wir haben keine Informationen über die Funktionen von AND CO
F. Wer sind die typischen Nutzer von AND CO?
AND CO hat die folgenden typischen Kunden:
Kleine Unternehmen, Freie Mitarbeiter
F: Welche Sprachen werden von AND CO unterstützt?
AND CO unterstützt die folgenden Sprachen:
Englisch
F. Unterstützt AND CO mobile Geräte?
AND CO unterstützt die folgenden Geräte:
Android, iPhone
F. Mit welchen anderen Applikationen integriert AND CO?
AND CO kann in folgende Anwendungen integriert werden:
BugHerd, Google Calendar, Mailchimp, PayPal, Shopify, Slack, Stripe, Zapier
F. Welche Varianten der Kundenbetreuung bietet AND CO an?
AND CO bietet folgende Optionen für Kundensupport:
Online-Support, Wissensdatenbank, Häufig gestellte Fragen