HoneyBook Übersicht
Was ist HoneyBook?
HoneyBook ist eine cloudbasierte CRM-Lösung für kleine Unternehmen und Freiberufler, die Nutzern bei der Verwaltung von Geschäftsprozessen von der Beratung bis zur Abrechnung hilft. Die Plattform ermöglicht es Nutzern, Projekte zu verwalten, Kunden zu buchen, Rechnungen zu versenden, Online-Verträge zu unterzeichnen und Zahlungen zu verwalten.
HoneyBook bietet Aufgabenmanagementfunktionen, mit denen Nutzer verschiedene Phasen eines Projekts anzeigen und verfolgen können. Nutzer können ihre Rechnungen, Verträge und andere Dokumente an einem Ort speichern. Sie können auch mit automatisierten Terminanforderungen und Follow-ups über nutzerdefinierte Vorlagen und Benachrichtigungen auf Kunden reagieren.
Um den Nutzern den Überblick über ihre Arbeitslast zu ermöglichen, können mit HoneyBook Aufgabenerinnerungen erstellt werden, und automatisierte Zahlungserinnerungen können basierend auf Projektzahlungsfristen gesendet werden. HoneyBook ermöglicht sichere Online-Zahlungen innerhalb des Systems und Verträge können digital unterzeichnet werden. Die Lösung bietet Nutzern außerdem die erforderlichen Tools, um Reservierungen, Zahlungspläne und Leads automatisch zu verfolgen. HoneyBook kann in Tools von Drittanbietern wie Calendly, QuickBooks, Zapier, Google Kalender, Gmail und mehr integriert werden, um nahtlose Workflows und Datensynchronisation zu erstellen.
HoneyBook Übersicht
Kosten
Preisoptionen
Preis-Leistungs-Verhältnis
---
HoneyBook Funktionen
Märkte
Vereinigte Staaten von Amerika, Kanada
Unterstützte Sprachen
Englisch
Medien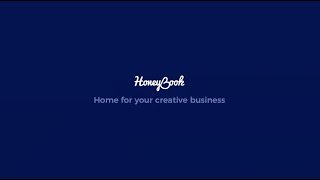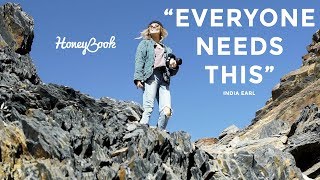 HoneyBook Bewertungen
HoneyBook Bewertungen
Preis-Leistungs-Verhältnis
4,7
97%
haben diese Anwendung empfohlen
Before I used HoneyBook, I had tried several other client management platforms. All of them were clunky, and often I'd have to hunt around for things in the interest of the app developer's attention to folders and organization. What a mess! I'm so glad I switched to HoneyBook. They've consistently made product improvements and seem to really care about their customers. It gets easier and more fun to use every day, with just enough features to accomplish what I need without overwhelming me. I highly suggest this to anyone who is managing multiple clients, especially if you have client projects that tend to go dormant for awhile then pick back up.
---
Wow, just keeping everything in one place for my business and the way HoneyBook automatically saves everything that I've been working on has been absolutely transformational. I feel like HoneyBook is 5-10 apps all in one. I also like your customer support and the overall vibe of your company that I get from using your product. I feel like you truly care about your customers :) Also, I'm currently on the $1 per month plan for 6 months. Keep offering that, because that is what made me commit to HoneyBook!
Also, your pre-written proposal legal contract is AMAZING! So professional and easy to customize.
---
Vergleiche die Gesamtbewertung mit Alternativen
Mit Alternativen vergleichen
Vergleiche Nutzerempfehlungen mit Alternativen
Mit Alternativen vergleichen
HoneyBook Preis
HoneyBook Preis
Preis-Leistungs-Verhältnis
Vergleiche das Preis-Leistungs-Verhältnis mit Alternativen
Mit Alternativen vergleichen
HoneyBook Funktionen
HoneyBook Funktionen
Abrechnung & Rechnungsstellung
Anpassbare Berichterstellung
Automatische Benachrichtigungen
Berichterstattung und Statistik
Integration in die Buchhaltung
Vergleiche Funktionen mit Alternativen
Mit Alternativen vergleichen
Kategorien
HoneyBook Häufig gestellte Fragen
HoneyBook Häufig gestellte Fragen
Weiter unter folgen häufig gestellte Fragen über HoneyBook.
F. Welche Preispläne bietet HoneyBook an?
HoneyBook bietet folgende Kostenpläne an:
Beginnt ab: 40,00 $/Monat
Preismodell: Abonnement
Gratis Testen: Verfügbar
F. Was sind die Hauptfunktionen von HoneyBook?
Wir haben keine Informationen über die Funktionen von HoneyBook
F. Wer sind die typischen Nutzer von HoneyBook?
HoneyBook hat die folgenden typischen Kunden:
Kleine Unternehmen, Freie Mitarbeiter
F: Welche Sprachen werden von HoneyBook unterstützt?
HoneyBook unterstützt die folgenden Sprachen:
Englisch
F. Unterstützt HoneyBook mobile Geräte?
HoneyBook unterstützt die folgenden Geräte:
Android, iPhone
F. Mit welchen anderen Applikationen integriert HoneyBook?
HoneyBook kann in folgende Anwendungen integriert werden:
ActiveCampaign, Basecamp, Emma, FreshBooks, Mailchimp, Shopify, Wave, Wordpress, Wrike, Xero
F. Welche Varianten der Kundenbetreuung bietet HoneyBook an?
HoneyBook bietet folgende Optionen für Kundensupport:
Telefon-Support, Online-Support, Wissensdatenbank, Video-Anleitungen