Über Birdeye
BirdEye ist eine Online-Reputationsmanagement-Software, die Unternehmen aller Größen dabei helfen soll, Kundenbewertungen zu erfassen, zu überwachen und zu vermarkten. Dazu gehören Review-Management, Social Listening und Echtzeit-Analysen. BirdEye unterstützt auch eine native mobile Anwendung für iOS und Android, mit der Nutzer Kunden einchecken, neue Bewertungen erfassen, Kundenfeedback nachverfolgen und unterwegs auf Berichte zugreifen können.
BirdEye unterstützt Nutzer dabei, ihre Online-Präsenz und SEO durch exakte Firmeneinträge und dynamische Inhalte zu verbessern. Durch die Datensynchronisierung wird sichergestellt, dass wichtige Informationen wie Name, Adresse und Telefonnummer von den mehr als 50 globalen Partnern von BirdEye, einschließlich Google, Facebook und Bing, automatisch aktualisiert werden. Mit dynamischem Inhalt können Nutzer Einträge mit ansprechenden Videos, Fotos und Menüs bereichern. Mit dem Tool "scan your business" erhalten Nutzer einen schnellen Überblick darüber, welchen Ruf sie online genießen, indem ihnen Listings, Nutzerbewertungen und Bewertungen auf mehreren Websites angezeigt werden.
Mithilfe der Review-Überwachungstechnologie können Nutzer über ein zentrales Dashboard in Echtzeit mit Kunden ins Gespräch kommen. SMS- oder E-Mail-Benachrichtigungen in Echtzeit informieren Nutzer, wenn eine Nutzerbewertung zu ihrem Unternehmen veröffentlicht wird. Mithilfe von Social-Listening-Tools können Nutzer Stimmungstrends und einflussreiche soziale Unterhaltungen ausfindig machen. Mit der Umfrage-Management-Funktion können Nutzer ansprechende Kundenumfragen erstellen und per SMS, E-Mail oder Social Media versenden. Nutzer können die Umfrageergebnisse mit der NPS-Technologie (Net Promoter Score) genau auswerten.
Mithilfe von Tools für das Social-Media-Ticketing und die Ticketzuweisung können Nutzer das Problemmanagement und die Problemlösung optimieren. Mit Echtzeit-Geschäftsanalysen erhalten Nutzer wertvolle Einblicke in das Kunden-Feedback. Mithilfe der Konkurrenzanalyse-Technologie können Nutzer ihre Konkurrenz verstehen und Möglichkeiten erkennen, um Marktanteile zu gewinnen.
Preisoptionen ab:
Nicht vom Anbieter bereitgestellt
Kostenlose Version

Gratis Testen

Abonnement
Die 5 Top-Alternativen zu Birdeye
Typische Kunden
Freie Mitarbeiter

Kleine Unternehmen

(2–50)

Mittelgroße Unternehmen

(51–500)

Großunternehmen

(500 und mehr)
Einsatz
Cloudbasiert

On-Premise (vor Ort)
Märkte
Australien, Kanada, Mexiko, Neuseeland, Puerto Rico , Vereinigte Staaten und 1 weitere
Preisoptionen ab:
Nicht vom Anbieter bereitgestellt
Kostenlose Version

Gratis Testen

Abonnement
Die 5 Top-Alternativen zu Birdeye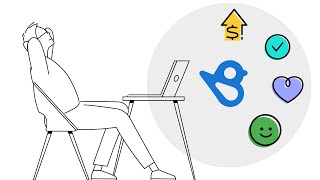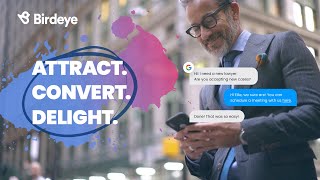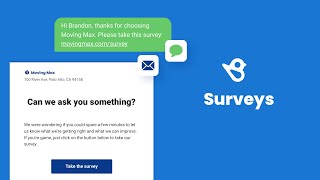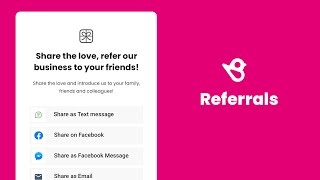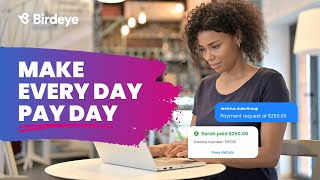 Gesamtzahl der Funktionen von Birdeye: 139
API
Absichtserkennung
Aktivitäts-Dashboard
Alarmfunktion / Benachrichtigungen
Anpassbare Berichte
Anpassbare Felder
Anpassbare Formulare
Anpassbare Fragen
Anpassbare Vorlagen
Augmented Analytics
Auswirkungsmanagement
Automatische Antworten
Automatische Antworten
Befragungs-/Umfragemanagement
Benchmarking
Berichterstattung / Analyse
Berichterstattung und Statistik
Bewertungen
Bildschirm teilen
CRM
Chat / Messaging
Chatbot
Code-Free Development
Content-Management
Dashboard
Daten-Import / -Export
Datenanalyse-Werkzeuge
Datenvisualisierung
Drag-and-Drop
Drittanbieter-Integration
E-Mail Erinnerungen
E-Mail Marketing
E-Mail-Benachrichtigungen
Echtzeit-Aktualisierungen
Echtzeit-Analytik
Echtzeit-Benachrichtigungen
Echtzeit-Berichterstattung
Echtzeit-Chat für Kunden
Echtzeit-Daten
Echtzeit-Gespräche
Echtzeitüberwachung
Einmalige Anmeldung
Engagement-Tracking
Erinnerungen
Etikettierung
Feedback-Management
Filesharing
Filtern
Fortschrittsverfolgung
Fragen-Verzweigung
Für Vertrieb / Marketing
Gamification
Geplanter Nachrichtenversand
Gruppen-Messenger
Human Handover
KI/Maschinelles Lernen
Kampagnenanalysen
Kampagnenmanagement
Kampagnenplanung
Kommentare / Notizen
Kommunikationsmanagement
Konditionale Logik
Konfigurierbare Warnmeldungen
Kontaktmanagement
Kontextabhängige Anleitung
Kundenbindung
Kundenerlebnis-Management
Kundenhistorie
Kundensegmentierung
Kundenspezifisches Branding
Lead-Erfassung
Lead-Qualifizierung
Leistungskennzahlen
Live-Chat
MMS
Massen-SMS
Mehrere Standorte
Mehrsprachig
Mobile Benachrichtigungen
Mobile Umfrage
Mobiler Zugriff
Multi-Channel-Kommunikation
Multi-Channel-Vertrieb
Multichannel-Datenerfassung
Multichannel-Kampagnen
Multichannel-Management
Nachrichten-Personalisierung
Nachverfolgung von Influencers
Negatives Feedback Management
Nutzerbewertungs-Anfrage
Nutzerbewertungs-Notifikation
Offline-Formular
Persönliche Nachrichten
Proaktiver Chat
Prädiktive Analytik
Pulsbefragungen
Reaktions-Management
Reputationsmanagement
SEO-Audit
SEO-Management
SMS-Nachrichtenversand
Sammeln von Nutzerbewertungen
Sentiment-Analyse
Social Listening
Social Media-Überwachung
Social-Media-Integration
Stichwort-Nachverfolgung
Suchen / filtern
Supportticket-Management
Teilen in sozialen Medien
Textanalyse
Transkripte / Chatverlauf
Trend-Analysen
URL-Anpassung
Umfragen & Feedback
Umfragenerstellung
Verarbeitung natürlicher Sprache
Verzweigungslogik
Video-Chat
Virtueller Assistent
Visuelle Analytik
Vorformulierte Antworten
Vorkonfigurierte Bots
Vorlagen-Management
Warnungen / Eskalation
Web-Tracking
Webseitenintegration
Website-Überwachung
Websitebesucher-Nachverfolgung
Werkzeuge zur Zusammenarbeit
Wettbewerbsanalyse
Widgets
Wissensbasis-Management
Wissensmanagement
Zielgruppen-Targeting
Zugriffskontrollen / Berechtigungen
Zwei-Wege-Messaging
Überprüfung bewerten
Überwachung
GetMoreReviews
Nr. 1 Alternative zu Birdeye
GetMoreReviews ist eine cloudbasierte Plattform für Bewertungsgenerierung und Reputationsmanagement, die zufriedene...
Merchant Centric
Nr. 2 Alternative zu Birdeye
Merchant Centric is a cloud-based platform that enables businesses to engage with their customers on social media,...
Lighthouse 360
Nr. 3 Alternative zu Birdeye
Lighthouse 360 is a patient communication management software that helps dental practitioners manage bookings,...
Housecall Pro
Nr. 4 Alternative zu Birdeye
Housecall Pro ist ein Full-Suite-Tool, mit dem Serviceexperten ihr gesamtes Geschäft von ihrem Smartphone und dem...
Preis-Leistungs-Verhältnis
---
Hast du Birdeye bereits?
Andere Softwarekäufer brauchen deine Hilfe! Produktbewertungen helfen uns allen, die richtigen Entscheidungen zu treffen.
Zeigt 5 von 533 Bewertungen
Birdeye Häufig gestellte Fragen
Weiter unter folgen häufig gestellte Fragen über Birdeye.
F. Welche Preispläne bietet Birdeye an?
Birdeye bietet folgende Kostenpläne an:
Ab:
Preismodell: Abonnement
Gratis Testen: Verfügbar
F. Wer sind die typischen Nutzer von Birdeye?
Birdeye hat die folgenden typischen Kunden:
Selbstständig, 2-10, 11-50, 51-200, 201-500, 501-1 000, 1 001-5 000
F: Welche Sprachen werden von Birdeye unterstützt?
Birdeye unterstützt die folgenden Sprachen:
Englisch
F. Unterstützt Birdeye mobile Geräte?
Birdeye unterstützt die folgenden Geräte:
Android (mobil), iPhone (mobil), iPad (mobil)
F. Mit welchen anderen Applikationen integriert Birdeye?
Birdeye kann in folgende Anwendungen integriert werden:
ABELDent, ASI-ware, AccuLynx, Actionstep, Adobe Commerce, AdvancedMD EHR, AestheticsPro, AppFolio Property Manager, Appointy, Arborgold, AutoStar Solutions, BigCommerce, Bookeo, Booker, BoomTown, Breezeworks, Brightree, CareCloud, Chameleon-CMS, ChiroTouch, ClearDent, Clio, Constant Contact, Covetrus Pulse, Curve Dental, DaySmart Appointments, DealerCenter, Dealertrack DMS, DentiMax, Dentrix, Dentrix Ascend, Dolphin Management, DrChrono, EPICS, Eaglesoft, EndoVision, Eyefinity OfficeMate, FareHarbor, FieldLocate, FieldRoutes, Filevine, FiveStars, Frazer, FreshBooks, Full Slate, Genbook, GorillaDesk, Grapevine6, HomeGauge, IntakeQ, JobNimbus, Kajabi, Keap, Limo Anywhere, LinkedIn for Business, LiveRez, MOGO, MRI Software, MYOB Business, Mailchimp, Maxident, MediaDent, Meevo, Merlin, Meta for Business, Mindbody, Mogo CRM, MoverBase, NextGen, Onfleet, Open Dental, OrthoTrac, PatientNow, PayPal, Peachtree by Sage, Pipedrive, Point of Rental Software, Practice Fusion, Practice-Web, PracticeWorks, QSIDental Web, QuickBooks Desktop Enterprise, Quickbooks Online, Quorum, RazorSync, RealPage, RepairShopr, Revelation Pets, RevolutionEHR, Rosy, Salesforce Sales Cloud, Schedulicity, Service Fusion, ServiceM8, ServiceMonster, ServiceTitan, Shelter Buddy, ShippingEasy, Shopify, Skywerk, Solutionreach, Square Point of Sale, Streamline, Successware, SugarCRM, SuperSalon, Surefire CRM, SuzyDental 4, The Edge, Timely, Total Dental, Twitter, Vagaro, Veriforce, WooCommerce, Workiz, Xero, ZENOTI, Zapier, Zillow Rental Manager, Zoho CRM, Zomato for Business, athenaOne, iDentalSoft, mHelpDesk
F. Welche Varianten der Kundenbetreuung bietet Birdeye an?
Birdeye bietet folgende Optionen für Kundensupport:
E-Mail/Helpdesk, FAQ/Forum, Wissensdatenbank, Telefon-Support, 24/7 Live-Support, Chat
Ähnliche Kategorien
Sieh alle für Birdeye gefundenen Softwarekategorien an.