Qiwio
Online video hosting software for sales & marketing teams
Über Qiwio
Qiwio is a video hosting platform designed to help sales and marketing teams generate inbound leads, manage sales, and create customer journey maps. It enables businesses to upload and manage video assets and share them across various social media channels such as LinkedIn, YouTube, and Facebook using drag-and-drop functionality.
The platform allows customers to directly buy products, schedule demos, and book meetings using the call to action (CTA) marketing strategy. Qiwio comes with a variety of features such as customer experience management, analytics, marketing campaigns management, multi-channel distribution, notifications, collaboration, and more. It also helps professionals embed videos on business websites and automatically create video landing pages to share with customers via email.
Qiwio provides white-label capabilities, which enable businesses to personalize the video player interface using custom logos and colors. Users can also add custom forms in the videos to record leads' information in an integrated customer relationship management (CRM) system.
Preisoptionen ab:
€ 19,00/Monat
Kostenlose Version
Gratis Testen
Abonnement
Die 5 Top-Alternativen zu Qiwio
Unterstützte Sprachen
Englisch
Preisoptionen ab:
€ 19,00/Monat
Kostenlose Version
Gratis Testen
Abonnement
Die 5 Top-Alternativen zu Qiwio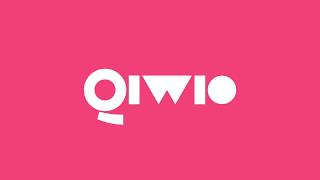 Gesamtzahl der Funktionen von Qiwio: 29
Aktivitäts-Dashboard
Analytik / ROI-Verfolgung
Angebot in sozialen Medien
Anpassbare CTAs
Berichterstattung / Analyse
Berichterstattung und Statistik
Drag-and-Drop
E-Mail Marketing
Echtzeitüberwachung
Etikettierung
Kundenspezifisches Branding
Lead-Erfassung
Markenüberlagerung
Medienbibliothek
Mobile Bildschirmunterstützung
Multi-Channel-Vertrieb
Multichannel-Marketing
Multimedia-Unterstützung
Privatsphäre-Einstellungen
Social Media-Überwachung
Social-Media-Integration
Soziale Werbung
Suchen / filtern
Teilen in sozialen Medien
Video-Management
Video-Streaming
Video-Unterstützung
Videobearbeitung
Werkzeuge zur Zusammenarbeit
Vimeo Pro
Nr. 1 Alternative zu Qiwio
Vimeo ist eine Videoverwaltungslösung, mit der Marken, Verlage und Organisationen jeder Größe Videoinhalte hochladen,...
StoryTap
Nr. 2 Alternative zu Qiwio
StoryTap is the leader in story-led video automation. Our patented platform lets enterprise brands easily produce and...
Widen Collective
Nr. 3 Alternative zu Qiwio
Widen Collective bringt deine digitalen Assets in eine skalierbare Lösung. Gewinne Übersicht, Zugriff und Kontrolle...
Hippo Video
Nr. 4 Alternative zu Qiwio
Hippo Video ist eine Cloud-basierte Videomanagement-Lösung, die Tools für Webcam-, Audio- und Bildschirmaufnahmen,...
Preis-Leistungs-Verhältnis
---
Hast du Qiwio bereits?
Andere Softwarekäufer brauchen deine Hilfe! Produktbewertungen helfen uns allen, die richtigen Entscheidungen zu treffen.
Eine Bewertung schreiben
5 von 2 Bewertungen angezeigt
Branche: Gesundheit, Wellness & Fitness
Untern. Größe: Selbstständig

Monatlich

für

1-5 Monate

genutzt
Quelle der Bewertung
Gesamtbewertung
Bedienkomfort

Weiterempfehlungsquote

9.0

/10
Good video marketing option
Bewertet am 27.8.2021
Vorteile
It is a very intuitive tool that makes it easy to create interactive videos. Free plan gives you enough to start with. Almoust full customization, so you can create videos in any language.
Nachteile
The one thing missing is the possibility to customize ourselves the privacy policy text from lead collector so we can use it too for other languages.
Antwort von Qiwio
Hi, thanks for the great review! In response to the missing possibility to edit the privacy policy text from the lead collectors, we are adding this functionality to Qiwio in a near future release. Thanks, Amin from the Qiwio team!
Branche: Professionelles Training & Coaching
Untern. Größe: 10 000+ Mitarbeiter

Monatlich

für

6-12 Monate

genutzt
Quelle der Bewertung
Gesamtbewertung
Preis-Leistungs-Verhältnis

Bedienkomfort

Kundenbetreuung

Weiterempfehlungsquote

9.0

/10
QIWIO: Easy quick, beautiful and Efficient
Bewertet am 31.8.2021
With Qiwio, you can easily create and upload interactive videos, perfect for e-learning or...
With Qiwio, you can easily create and upload interactive videos, perfect for e-learning or education-related needs. In addition to creating quizzes that students enjoy, the platform can also help create interactive assessments. The tool is excellent and I recommend it to anyone.
Vorteile
Easy to use and logically designed, the interface is an absolute delight. My experience with this video hosting service has been nothing but positive. We've found it perfectly suited to out needs and we're certain that you will too. Additionally, the call to action function is excellent and we love that we can optimize it based on various opportunities across different devices. It's a powerful feature that we use extensively at our company as well! In the same vein, the lead generation features work quite well although I would be nice to have more control over placement, size of fonts, color scheme...
Nachteile
My opinion is that future versions of this software should offer more customization options. Video questions with multiple-choice answers should be able to have varying font sizes in e-learning. In this way, questions and answers could be made longer.
Likewise, I would like immediate feedback if a user replies with a multiple-choice answer (i.e., "Your answer is correct or incorrect"). Using the "video funnel" feature, the only way to do this is to jump to a specific video that contains feedback.
Receiving feedback via overlay would be much easier. I have enjoyed using Qiwio, and I look forward to seeing new features in the near future. The potential of Qiwio is immense.
Antwort von Qiwio
Hi Jean,
Thanks for a great review! Your feedback is very insightful for us. We are planning on creating much deeper customization options for all interactive video elements in the near future and have adding more responsive feedback to video quizzes on our internal product roadmap also.
Thank you for the great recommendation!
Have a great day!
The Qiwio team!
Qiwio Häufig gestellte Fragen
Weiter unter folgen häufig gestellte Fragen über Qiwio.
F. Welche Preispläne bietet Qiwio an?
Qiwio bietet folgende Kostenpläne an:
Beginnt ab: € 19,00/Monat
Preismodell: Kostenlose Version, Abonnement
Gratis Testen: Verfügbar
Qiwio is available across 3 pricing tiers, details of which are outlined below: Free - Available to a single user for free Starter - For 3 Users • Annual Subscription: €19/month • Monthly Subscription: €27/month Pro - For 5 Users • Annual Subscription: €45/month • Monthly Subscription: €62/month
F. Wer sind die typischen Nutzer von Qiwio?
Qiwio hat die folgenden typischen Kunden:
2-10, 11-50, 51-200, 201-500, 501-1 000, 1 001+
F: Welche Sprachen werden von Qiwio unterstützt?
Qiwio unterstützt die folgenden Sprachen:
Englisch
F. Unterstützt Qiwio mobile Geräte?
Qiwio unterstützt die folgenden Geräte:
F. Mit welchen anderen Applikationen integriert Qiwio?
Qiwio kann in folgende Anwendungen integriert werden:
Facebook for Business, LinkedIn for Business
F. Welche Varianten der Kundenbetreuung bietet Qiwio an?
Qiwio bietet folgende Optionen für Kundensupport:
E-Mail/Helpdesk, FAQ/Forum, Telefon-Support, Chat
Ähnliche Kategorien
Sieh alle für Qiwio gefundenen Softwarekategorien an.