GetResponse Übersicht
Was ist GetResponse?
Maximiere die Effektivität deiner Kampagnen, auch nachdem sie vollständig mit GetResponse E-Mail-Intelligence entwickelt wurden, um Tracking, Bewertung und Analyse zu einem echten Vergnügen zu machen. Treffe intelligente Entscheidungen innerhalb von Minuten: Vergleiche Follow-ups, messe Site Conversions, gliedere Abonnenten mit einem Klick oder sehe stündliche Fluktuationen.
GetResponse Übersicht
Kosten
Preisoptionen
Preis-Leistungs-Verhältnis
---
GetResponse Funktionen
Märkte
Vereinigte Staaten von Amerika, Kanada, Vereinigtes Königreich, Australien
Unterstützte Sprachen
Englisch
Medien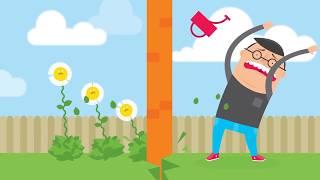 GetResponse Bewertungen
GetResponse Bewertungen
Preis-Leistungs-Verhältnis
3,9
78%
haben diese Anwendung empfohlen
If you're an affiliate marketer and want to get started on your email campaigns quickly this is the best software out there. They have super easy set up and their automations are easy to build. They're of course seamlessly integrated with all the other known Lead capture tools as well.
---
Overall, our experience with GetResponse has been very positive. It is critical to segment your marketing tools from your back-end dependencies (MailChimp owns Mandrill!!!) and GetResponse has helped us succeed on that front without negatively impacting the end-user experience.
---
We are mostly using GetResponse as an email marketing platform, email automation software and autoresponder. We are using less time with emails and focus on our products and services.
---
5. Landing pages don't work on Internet Explorer and it takes 3 to 5 seconds to load them on Google Chrome (for one second you can see a landing page with original ugly fonts which is one of the software bugs I guess)
6. During our first meeting I specifically asked [SENSITIVE CONTENT HIDDEN] if customization is available for registration pages. She said yes. Later we found out that we can only use GetResponse registration form and cannot add custom fields to it. It was very important for us since we hoped to acquire more information about our attendees and use our own branding. She gave us misleading information. We had to create registration form by using landing pages which significantly reduced automation of the webinar (we had to set up reminders and thank you pages by ourselves) and eliminated calendar reminders for our webinars which significantly reduced our attendance rate.
7. There is a limit of 3 speakers.
8. You cannot prepare webinar room in advance. Each time during rehearsals we had to upload all materials (PPT, videos, polls etc.) 1 hour before the webinar which was quite inconvenient.
9. Our colleagues from China couldn't enter the webinar room, load the pages or had terrible connection during the webinar.
---
C'est un excellent outil pour toute petite entreprise à la recherche d'un logiciel d'emailing marketing.
Il permet de faire des wébinaire également ( mais ce n'est pas sa fonction première) J'ai vraiment beaucoup aimé la fonctionnalité glisser-déposer ça simplifie vraiment la vie .
Vous pouvez créer des e-mails promotionnels, des newsletters sans avoir à etre un champion de la technique ( ce qui n'est pas mon cas) .
Vous pouvez également partager votre compte pour le déléguer à un prestataire ou au un autre administrateur, vous choississez les fonctionnalités que vous acceptez de déléguer en gardant ainsi le contrôle sur votre compte.
---
Vergleiche die Gesamtbewertung mit Alternativen
Mit Alternativen vergleichen
Vergleiche Nutzerempfehlungen mit Alternativen
Mit Alternativen vergleichen
GetResponse Preis
Vergleiche das Preis-Leistungs-Verhältnis mit Alternativen
Mit Alternativen vergleichen
GetResponse Funktionen
GetResponse Funktionen
Automatische Benachrichtigungen
Berichterstattung und Statistik
Kundenspezifisches Branding
Vergleiche Funktionen mit Alternativen
Mit Alternativen vergleichen
Kategorien
GetResponse Häufig gestellte Fragen
GetResponse Häufig gestellte Fragen
Weiter unter folgen häufig gestellte Fragen über GetResponse.
F. Welche Preispläne bietet GetResponse an?
GetResponse bietet folgende Kostenpläne an:
Beginnt ab: 15,00 $/Monat
Preismodell: Abonnement
Gratis Testen: Verfügbar
F. Was sind die Hauptfunktionen von GetResponse?
Wir haben keine Informationen über die Funktionen von GetResponse
F. Wer sind die typischen Nutzer von GetResponse?
GetResponse hat die folgenden typischen Kunden:
Kleine Unternehmen, Großunternehmen, Öffentliche Verwaltung, Non-Profit, Freie Mitarbeiter, Mittlere Unternehmen
F: Welche Sprachen werden von GetResponse unterstützt?
GetResponse unterstützt die folgenden Sprachen:
Englisch
F. Unterstützt GetResponse mobile Geräte?
GetResponse unterstützt die folgenden Geräte:
Android, iPhone, iPad
F. Mit welchen anderen Applikationen integriert GetResponse?
GetResponse kann in folgende Anwendungen integriert werden:
Cyfe, Instapage, LiveAgent, LiveChat, Survicate, Wishpond, Zapier, Zendesk, Zoho CRM, Zoho SalesIQ
F. Welche Varianten der Kundenbetreuung bietet GetResponse an?
GetResponse bietet folgende Optionen für Kundensupport:
Häufig gestellte Fragen, Wissensdatenbank, Online-Support, Telefon-Support, Video-Anleitungen