VanillaSoft Übersicht
Was ist VanillaSoft?
Die Kernphilosophie und der Entwicklungsprozess von VanillaSoft basieren auf einem Konzept: Die Macht des Einfachen. Durch dieses Prinzip bietet VanillaSoft eine Plattform, auf der die Kunden von gesteigerter Produktivität, höheren Kontaktraten und Tools zur Umsatzkontrolle profitieren.
VanillaSoft wurde speziell für Sales Hunters entwickelt. Im traditionellen CRM stehen Funktionen für die Kontenverwaltung, die Auftragsverwaltung und den Kundenservice im Vordergrund. VanillaSoft hingegen stellt Tools zur Lead-Generierung und -Pflege bereit, die erforderlich sind, um neue Geschäfte erfolgreich zu managen und abzuschließen. Egal, ob du Hot Leads anrufst, auf Kaltakquise angewiesen bist oder dich irgendwo dazwischen befindest: VanillaSoft ist die Lösung für den Verkauf über das Telefon.
VanillaSoft Übersicht
Kosten
Beginnt ab
100,00 $/Monat
Preisoptionen
Preis-Leistungs-Verhältnis
---
VanillaSoft Funktionen
Märkte
Vereinigte Staaten von Amerika, Kanada, Vereinigtes Königreich, Australien
Unterstützte Sprachen
Englisch
Medien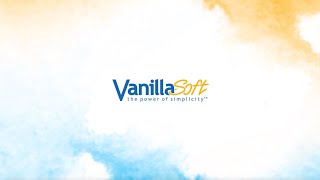 VanillaSoft Bewertungen
VanillaSoft Bewertungen
Preis-Leistungs-Verhältnis
4,7
98%
haben diese Anwendung empfohlen
We use this product for cold calling and setting appointments. Works great. Let's you script calls, setup sequences, and automate workflows. Allows reps to focus on the quality of the conversation because everything else is automated. Our SDR team would not exist if we would not have implemented VanillaSoft. Dump leads in and get to work.
---
Should have more portability (create an app) for those on the go and better functionality. Lose the browser only.
---
Overall, this is my "go to" system. I wish it was a little cheaper but it does what we need it to do and it does it very well! If you work in this system every day, it will make you successful! Hit the start button and go!
---
Our Lead Management team of 13 reps uses VanillaSoft as our primary CRM in setting appointments for a sales team of over 100 located throughout the United States. The following VanillaSoft features are keys to our success:
Auto dialing with VOIP – allows us to make over 65,000 dials each month with minimal loss of production time from our reps. Quality and connection of calls are excellent.
Branch Scripting- provides easy transition for our new hires to feel comfortable and prepared to handle objections.
Google Calendar (appointment setting) – This is one of the most valuable features to our team because it allow us to view our external sales agent's calendar in real time reducing the chance for double booking appointments.
Salesforce Integration – Using VanillaSoft's Salesforce integration our Marketing department has pushed over 400,000 leads to VanillaSoft and continues to update VanillaSoft with new web leads daily. All activities (calls, appointments, emails, etc..) generated in VanillaSoft are instantly uploaded into our Salesforce platform for lead tracking and reporting to our Sales team and Sr. Management.
Support – There is NO better support team. This team works tireless to insure they respond to your my support ticket with a one call resolution. Their engineers were instrumental in the VanillaSoft - Salesforce integration by demonstrating their extensive working knowledge of both VanillaSoft and Salesforce with our Salesforce Dev team. This experience and willingness to get and stay engaged made for a smooth and fast integration.
---
Vergleiche die Gesamtbewertung mit Alternativen
Mit Alternativen vergleichen
Vergleiche Nutzerempfehlungen mit Alternativen
Mit Alternativen vergleichen
VanillaSoft Preis
VanillaSoft Preis
Beginnt ab
100,00 $/Monat
Preis-Leistungs-Verhältnis
Vergleiche das Preis-Leistungs-Verhältnis mit Alternativen
Mit Alternativen vergleichen
VanillaSoft Funktionen
VanillaSoft Funktionen
Automatische Benachrichtigungen
Berichterstattung und Statistik
Verkaufsberichterstattung
Werkzeuge zur Zusammenarbeit
Vergleiche Funktionen mit Alternativen
Mit Alternativen vergleichen
Kategorien
VanillaSoft Häufig gestellte Fragen
VanillaSoft Häufig gestellte Fragen
Weiter unter folgen häufig gestellte Fragen über VanillaSoft.
F. Welche Preispläne bietet VanillaSoft an?
VanillaSoft bietet folgende Kostenpläne an:
Beginnt ab: 100,00 $/Monat
Preismodell: Abonnement
Gratis Testen: Verfügbar
F. Was sind die Hauptfunktionen von VanillaSoft?
Wir haben keine Informationen über die Funktionen von VanillaSoft
F. Wer sind die typischen Nutzer von VanillaSoft?
VanillaSoft hat die folgenden typischen Kunden:
Kleine Unternehmen, Großunternehmen, Non-Profit, Mittlere Unternehmen
F: Welche Sprachen werden von VanillaSoft unterstützt?
VanillaSoft unterstützt die folgenden Sprachen:
Englisch
F. Welche Preispläne bietet VanillaSoft an?
VanillaSoft hat folgende Preismodelle:
Abonnement
F. Unterstützt VanillaSoft mobile Geräte?
Wir haben keine Informationen darüber, welche Geräte VanillaSoft unterstützt
F. Mit welchen anderen Applikationen integriert VanillaSoft?
VanillaSoft kann in folgende Anwendungen integriert werden:
Authorize.net, Comm-unity, DocuSign, FluentStream, Salesforce Sales Cloud, VerticalResponse, Vonage Business
F. Welche Varianten der Kundenbetreuung bietet VanillaSoft an?
VanillaSoft bietet folgende Optionen für Kundensupport:
Wissensdatenbank, Telefon-Support