Insightly
Das CRM für das, was man am meisten schätzt: Life. Time. Customers.
Über Insightly
Insightly bietet kleinen und mittleren Unternehmen aus diversen Branchen wie Fertigung, Beratung, Gesundheit, Wellness, Medien und anderen eine Customer-Relationship-Management-Software. Mit über 1,5 Millionen Nutzern weltweit ist Insightly die beliebteste CRM-Software der Welt.
Ein einfaches und dennoch leistungsstarkes CRM-System. Insightly wurde von Grund auf für die Verwaltung von Kundenbeziehungen entwickelt und stellt sicher, dass das, was verkauft wird, tatsächlich geliefert wird und die Erwartungen der Kunden übertrifft.
Insightly erweitert die Vorteile eines traditionellen CRM, indem alle wichtigen Produktfunktionen in eine Customer-Relationship-Plattform eingebunden werden, mit der du in jeder Phase des Customer Lifecycle relevante und aussagekräftige Interaktionen durchführen kannst – von der ersten E-Mail an und darüber hinaus.
Preisoptionen ab:
$ 29,00/Monat
Kostenlose Version

Gratis Testen

Abonnement
Die 5 Top-Alternativen zu Insightly
Typische Kunden
Freie Mitarbeiter

Kleine Unternehmen

(2–50)

Mittelgroße Unternehmen

(51–500)

Großunternehmen

(500 und mehr)
Einsatz
Cloudbasiert

On-Premise (vor Ort)
Märkte
Australien, Kanada, China, Deutschland, Vereinigtes Königreich , Indien, Japan, Neuseeland, Vereinigte Staaten und 4 weitere
Unterstützte Sprachen
Englisch, Französisch, Portugiesisch, Spanisch
Preisoptionen ab:
$ 29,00/Monat
Kostenlose Version

Gratis Testen

Abonnement
Die 5 Top-Alternativen zu Insightly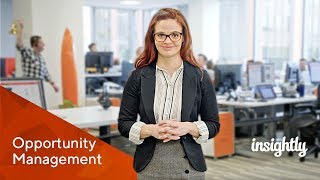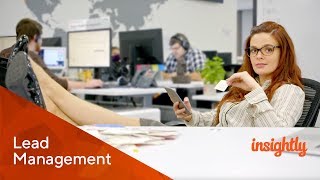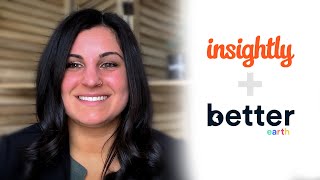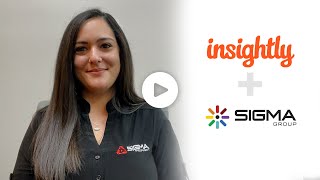 Gesamtzahl der Funktionen von Insightly: 127
API
Aktivitäts-Dashboard
Aktivitäts-Verfolgung
Alarmfunktion / Benachrichtigungen
Angebote / Schätzungen
Angebotserstellung
Anpassbare Berichte
Anpassbare Felder
Anpassbare Vorlagen
Anrufmanagement
Aufgaben-Fortschrittsverfolgung
Aufgabenliste
Aufgabenmanagement
Aufgabenmanagement
Aufgabenplanung
Berichterstattung / Analyse
Berichterstattung / Projektverfolgung
Berichterstattung und Statistik
Budgetmanagement
CRM
Chancenmanagement
Dashboard
Dashboard-Erstellung
Datei-Verwaltung
Daten-Import / -Export
Datensynchronisation
Datenvisualisierung
Dokumentenmanagement
Dokumentenspeicher
Drag-and-Drop
Drittanbieter-Integration
Drittanbieter-Integration
Dynamische Modellierung
E-Mail Marketing
E-Mail-Antworten-Kontrolle
E-Mail-Management
E-Mail-Tracking
E-Mail-Vorlagen
Echtzeit-Aktualisierungen
Echtzeit-Analytik
Echtzeit-Benachrichtigungen
Echtzeit-Berichterstattung
Echtzeit-Daten
Ereignisgesteuerte Aktionen
Erinnerungen
Etikettierung
Filesharing
Fortschrittsverfolgung in Prozent
Für Mac-Geräte
Für Startups
Für Versicherungsbranche
Für iPad-Geräte
Für kleine Unternehmen
Gantt-/Zeitstrahlansicht
Gebietsmanagement
Gemeinsame Kontakte
Grafische Präsentation von Daten
Interne Chat-Integration
Kalender-/Erinnerungssystem
Kalender-Synchronisierung
Kalenderverwaltung
Kampagnenmanagement
Kanban-Tafel
Katalogisierung / Kategorisierung
Kommentare / Notizen
Konfigurierbarer Workflow
Kontakt-Datenbank
Kontaktmanagement
Kundenbetreuung
Kundenbindung
Kundendatenbank
Kundendienst-Analyse
Kundensegmentierung
Kundenspezifisches Branding
Lead Segmentierung
Lead-Distribution
Lead-Erfassung
Lead-Generierung
Lead-Pflege
Lead-Qualifizierung
Leadmanagement
Leistungskennzahlen
Marketing-Automatisierung
Mehrere Währungen
Mobiler Zugriff
Modellierung & Simulation
Pipeline-Berichte
Pipeline-Management
Planungs-Tools
Priorisierung
Prognose
Projekt-Nachverfolgung
Projekt-Workflow
Projektplanung
Projektplanung/Terminierung
Projektvorlagen
Provisionsmanagement
Quellen-Nachverfolgung
Rollen-basierte Genehmigung
Routing
Sales-Pipeline-Management
Segmentierung
Self-Service Portal
Social-Media-Integration
Stapelverarbeitung
Statistische Analyse
Statusverfolgung
Suchen / filtern
Terminplanung
Umsatzentwicklung-Analyse
Verfolgung von Interaktionen
Verkaufsberichte
Verkaufsprognose
Vertrags-/Lizenz-Management
Vertriebsaktivitätsmanagement
Vertriebsaußendienst-Management
Visitenkarten-/Ausweis-Scanning
Visuelle Analytik
Vorlagen-Management
Web-Formulare
Webbasierte Entwicklung
Werkzeuge zur Zusammenarbeit
Wiederkehrende Aufgaben
Workflow-Management
Zielsetzung / Nachverfolgung
Zugriffskontrollen / Berechtigungen
Zugriffsquellen-Verfolgung
Claritysoft CRM
Nr. 1 Alternative zu Insightly
Leistungsstark. Intuitiv. Anpassbar. Claritysoft CRM ist einfach zu bedienen, ohne auf Leistung und Funktionalität zu...
Asana
Nr. 2 Alternative zu Insightly
Asana ist eine Teamlösung für Work Management und Projektmanagement. Organisieren Sie alles – von Unternehmenszielen...
Microsoft Excel
Nr. 3 Alternative zu Insightly
Excel erkunden. Neue Datenanalyse-Tools helfen dir, deine Daten zu verfolgen und zu visualisieren, um einen besseren...
Salesforce Sales Cloud
Nr. 4 Alternative zu Insightly
Salesforce Sales Cloud ist eine cloudbasierte CRM-Anwendung von Salesforce. Sales Cloud hilft Vertriebsteams, Deals...
Preis-Leistungs-Verhältnis
---
Hast du Insightly bereits?
Andere Softwarekäufer brauchen deine Hilfe! Produktbewertungen helfen uns allen, die richtigen Entscheidungen zu treffen.
Zeigt 5 von 575 Bewertungen
Branche: Professionelles Training & Coaching
Unternehmensgröße: 2-10 Mitarbeiter

Täglich

für

Mehr als 1 Jahr

genutzt
Quelle der Bewertung
Gesamtbewertung
Preis-Leistungs-Verhältnis

Bedienkomfort

Kundenbetreuung

Weiterempfehlungsquote

8.0

/10
Customizing Insightly
Bewertet am 17.10.2022
I think it is a great, affordable product. I'm disappointed in the Customer Care response (or lack...
I think it is a great, affordable product. I'm disappointed in the Customer Care response (or lack thereof). The Customer Support team is great. They can troubleshoot and fix items. Customer Care is required if you are trying to better/best use the product. I think that group needs some work. Anyone customizing the product should be confident that Insightly knows how it will be used for user's business and that may mean more questions upfront, better understanding of a client's business.
Vorteile
That we could customize. We were able to make this software work for our needs, which were a bit different than how the typical sales team might. We can track our orders and do great reporting.
Dashboards are very nice feature. Ability to customize pipelines very helpful and visuals are great. Customer support team is helpful and responsive.
Nachteile
Integration with our needs was a bit difficult. Our sales person seemed to understand what we needed to accomplish but I don't think the customer care person is as savvy. Customization is great, but if it impacts how you can report items or get most accurate data, user needs to understand that. We got creative in how we used items and where possible, didn't customize, just repurposed so we got the benefit of the connections Insightly makes. In our haste to be up and using, I don't think enough time was spent on that and rework was involved.
Warum Insightly gewählt wurde
Did not like the web version as much as the local and the local had to sync properly. It's better to be in the web and Insightly affords that ease. People were challenged by using Act in some cases and I think just soured on it so sometimes it's best to start fresh.
Zuvor genutzte Software
Act!
Gründe für den Wechsel zu Insightly
functionality, customization and cost
Branche: Unternehmensberatung
Unternehmensgröße: 11-50 Mitarbeiter

Täglich

für

Mehr als 2 Jahre

genutzt
Quelle der Bewertung
Gesamtbewertung
Bedienkomfort

Weiterempfehlungsquote

3.0

/10
Insightly highs and lows
Bewertet am 12.10.2022
Vorteile
It is relatively intuitive easy to customise, easy to align to specific business needs.
Nachteile
Effective linkage of the databases that sit behind the product. If i log an activity for a against a contact that is part of an organisation, that activity will not be visible under the organisation. This is a big miss. There needs to be total linkage between all databases that sit within the system. There should be a hierarchy from Organisation to Contact to Project to Opportunity etc etc. This causes significant issues when trying to track client experience.
Reporting
No reports are drillable - they are simply static reports limiting their use. I constantly find myself needing to export a report to Excel so I can build a pivot table to effectively use it.
User interface
The user interface is very old fashioned and clunky. This is not just a statement about look and feel. When i create a report i get a list of objects with certain data that changes on a regular basis. So I need to select the item from within the report and change the value. But I cant do this quickly from within the report. I need to click on the item which then loads a separate page for the record. Then I need to click into that record which show all of the fields for the entire record. Then I need to click on the field in question, change it and then save it. I then need to close that page down and go back to the report page and refresh the page before this change is visible. This is a terrible UI and UX for a modern product today that is now significantly behind the the currently expected standard.
Branche: Computer-Software
Unternehmensgröße: 2-10 Mitarbeiter

Täglich

für

Mehr als 1 Jahr

genutzt
Quelle der Bewertung
Gesamtbewertung
Preis-Leistungs-Verhältnis

Bedienkomfort

Kundenbetreuung

Weiterempfehlungsquote

9.0

/10
Very easy to use and love the to-do list!
Bewertet am 29.7.2018
I like this program. I really do. I mean, that to-do list is so handy not only in theory but also...
I like this program. I really do. I mean, that to-do list is so handy not only in theory but also in practice. The features make the program so easy to use and the fact that there is support on hand to explain any issues that the training videos did not cover is such a big bonus. We've had times during training where we were unsure of the functions, but one quick call to support cleared everything up. We feel like pros! However, the cost almost negates the good features. We are a small business and it's difficult to justify the cost when there are so many cheaper or free CRMs available. Maybe they'll come out with a small business version that isn't quite as expensive but has the features you need to run your day-to-day tasks.
Vorteile
I absolutely love the to-do list. It makes it so much easier to assign tasks to my employees. I always prefer to have tasks written down to verbal tasks, so this program helps so much in that aspect. I also really like the clean, efficient look to this program. It makes it very easy to use and is not as cluttered as other similar programs. I loved the training videos that helped my employees learn the ins and outs of the program. The fact that there is tech support readily available is also a plus. I hate having only email or only phone support available, but Insightly has both!
Nachteile
It's rather pricey. The free version does not provide all of the features that make this product worthwhile over the competitors'. To get all of the features, you have to pay more, which makes sense, just not for small business owners. The fact that a higher plan is required to forward emails is a big minus. It's something that almost all businesses need but paying the amount for the professional version is not necessarily a cost that can be justified. I believe that if this program were a little bit less expensive it would be more useful for small and new businesses.
Branche: Finanzdienstleistungen

Täglich

für

Mehr als 1 Jahr

genutzt
Quelle der Bewertung
Gesamtbewertung
Preis-Leistungs-Verhältnis

Bedienkomfort

Kundenbetreuung

Weiterempfehlungsquote

10.0

/10
A necessary tool to run my business. No more searching for client information.
Bewertet am 11.5.2018
Ease of Marketing and Sales process. Total contact management software that include picture of...
Ease of Marketing and Sales process. Total contact management software that include picture of person. What a plus. Great training videos to guide all level of users. Wonderful opportunity to scale the software as the company grows from startup to height unknown. Pricing is fair and Insightly is not living on past accomplishments it is improving product continuously.
Vorteile
They offer a free version to evaluate. Since it is without a time limit I used it and gradually became totally dependent on it. During a planning meeting with staff it was determined we could increase our efficiency by adding the professional version that includes email marketing tools and an easy interface with MailChimp. Now they have my paid business. It is with confidence that I agree to pay them for a monthly service that will be used by all members of my company. The program can accommodate the growth curve in a company such as mine. We started out simply needing contact management software. Later as our sales and marketing needs became more our focus adding these features was an easy decision. There are many videos to quickly bring a new user up to speed. The experienced user can use the videos to explore the many functions that may yet be used by a company as needs and goals change. The reporting function has recently become important as we need to know the results of our marketing and sales efforts. The tool is there and ready for us to implement. I think the more our company commits to using Insightly the more our communication between owners and employees improves. We openly share information on Insightly and our feedback has been positive. In the past before Insightly, communication was dispersed informally and sometimes led to bad feelings due to the inefficiency of word of mouth. Insightly is constantly making changes and updates to its software.
Nachteile
Its not visually pretty. I know that is silly but staff has to look at it all day and they like pretty.
When a new user/employee first looks at program they make the mistake of thinking it is an old program. While I am able to bring them along and show them it isn't true, their first impression is a temporary detriment to their learning curve and acceptance of the program. In order for Insightly to be the awesome tool it is, requires employee and leader acceptance. Everyone on the team has input and others depend on that input to do their job. Sloppy work seems to come from lack of acceptance. Part of this is my responsibility as a leader to insist everyone use the tools as intended but again, if the program had a new interface and pretty colors it might make a difference. Personally I always choose function first and then presentation but input from staff is a factor I have to consider. One other area I would mention is the difference between leads and contacts. They are not intuitive to some people and I think a better explanation and reinforcement in training videos would make it easier for the new user. This confusion has lead to some mistakes by my users that require a bit of corrective action by more experienced users. There is very little for me to find wrong with Insightly that isn't based on personal style and preferences.
Branche: Unternehmensberatung
Quelle der Bewertung
Gesamtbewertung
Bedienkomfort

Kundenbetreuung

Weiterempfehlungsquote

8.0

/10
Insightly: The Sports Car of CRM's
Bewertet am 29.4.2015
Vorteile
Having worked with clients using a variety of CRM's we've seen the good, the bad, and the ugly. I often times refer to insightly as the sports car of CRM's because it allows companies to manage sales, contacts, projects, opportunities and client fulfillment in a very clean, efficient and user-friendly way. Some of the features I love best are their pipelines and activity sets. For companies that are managing lots of clients at different stages of fulfillment, Insightly's pipeline feature helps all the players involved know exactly what they need to do and when.
The client profile makes it easy for me to link contacts to organizations or note other important relationships. The ability to save my email communication and related tasks to a contact has become an essential part of how we use Insightly and it's intuitive ability to save any attached files I send is another feature I love.
Other favorite features are their mass emailing tool within the CRM. I can send a personalized email to a group of clients without having to write individual emails. A task management feature that allows me to see on one screen what I'm working on for each of my clients and in all areas of my business. With one click I can see what each of my employees is working on, what's been done. You can create custom tagging systems to easily sort and find clients in your database. In one place see all of the projects you're currently working on and where they are in the process of completion. Insightly's Gmail gadget makes it easy to assign tasks, create projects, save emails, add or update contact email easily from within your email. No more switching back and forth from program to program. Insightly University provides a good training source for new users in addition to their highly responsive customer service team. I also have to mention all the strategic partnerships that makes using Insightly with other programs really seamless. For example, Mailchimp, evernote, DropBox and Google Apps for Business to name a few.
Sure, there are lots bigger more robust CRM's out there, but I don't want to drive a Mack truck every day. I like my sports car. :)
Nachteile
Insightly's calendar doesn't work for me, but I use google calendar and haven't missed it. I wish you could customize what you want to see on the home page. Right now it's just a running list of the activity on your accounts, but not super helpful in my opinion. Right now you have to manually advance pipelines. It would be nice to set them to advance to the next stage once all the activity sets are complete.
Insightly Häufig gestellte Fragen
Weiter unter folgen häufig gestellte Fragen über Insightly.
F. Welche Preispläne bietet Insightly an?
Insightly bietet folgende Kostenpläne an:
Ab: $ 29,00/Monat
Preismodell: Kostenlose Version, Abonnement
Gratis Testen: Verfügbar
F. Wer sind die typischen Nutzer von Insightly?
Insightly hat die folgenden typischen Kunden:
Selbstständig, 2-10, 11-50, 51-200, 201-500, 501-1 000, 1 001-5 000
F: Welche Sprachen werden von Insightly unterstützt?
Insightly unterstützt die folgenden Sprachen:
Englisch, Französisch, Portugiesisch, Spanisch
F. Unterstützt Insightly mobile Geräte?
Insightly unterstützt die folgenden Geräte:
Android (mobil), iPhone (mobil), iPad (mobil)
F. Mit welchen anderen Applikationen integriert Insightly?
Insightly kann in folgende Anwendungen integriert werden:
10to8, 123FormBuilder, ActiveCampaign, ActiveDEMAND, Acuity Scheduling, Aircall, AnyMeeting, Asana, Automate.io, Benchmark Email, Bidsketch, BookingSync, Box, CallRail, Campaign Monitor, Chargebee, Clio, ConnectWise PSA, Constant Contact, Contactually, Cyclr, Dasheroo, Debitoor, Delivra, Direct Mail, DirectIQ Email Marketing, Dotdigital, Drip, Dropbox Business, EZ Texting, Emma, Everhour, Evernote Teams, Formstack Forms, FreeAgent, FreshBooks, Front, FullContact, GetResponse, Gmail, Google Calendar, Google Contacts, Google Drive, Google Forms, Google Workspace, Gravity Forms, Groove, Help Scout, HubSpot CRM, Hubstaff, INinbox, Ignition, Intercom, Jotform, Kanban Tool, Kantata, Keap, Kissflow Digital Workplace, Kixie PowerCall, Kustomer, Lead Liaison, LiquidPlanner, Mad Mimi, MailUp, Mailchimp, MailerLite, Marketo Engage, Membrain, Meta for Business, Microsoft 365, Microsoft Outlook, Microsoft Power BI, Mojo Helpdesk, Myphoner, OmniFocus, OneDrive, Operations Hub, Outreach, PandaDoc, Pardot, PersistIQ, Podio, Process Street, Proposable, Proposify, Pure Chat, Quickbooks Online, Quote Roller, Quotient, Recurly, Reply, Robly, Sage Business Cloud, SalesforceIQ, ScheduleOnce, SendGrid, Sendinblue, ServiceM8, Setmore, SharpSpring from Constant Contact, Shopify, Slack, Slemma, Stripe, SugarCRM, SupportBee, Teamwork, Teamwork Desk, TimeCamp, Todoist, Toky, Toodledo, TractionNext, Trello, Typeform, Wave Accounting, WebMerge, Wishpond, Wufoo, Xero, YouCanBook.me, Zapier, Zendesk Sell, Zendesk Suite, Zoho Books, Zoho CRM, Zoho Invoice, dotloop, noCRM.io
F. Welche Varianten der Kundenbetreuung bietet Insightly an?
Insightly bietet folgende Optionen für Kundensupport:
E-Mail/Helpdesk, FAQ/Forum, Wissensdatenbank, Chat
Ähnliche Kategorien
Sieh alle für Insightly gefundenen Softwarekategorien an.