Float Übersicht
Was ist Float?
Float ist der visuelle Teamplaner für moderne Teams von heute. Es hilft dir, den Überblick darüber zu behalten, wer wann was macht.
Bereit, die Tabellen zu Löschen?
Reduziere das Ressourcenplanungschaos mit Float.
Float Übersicht
Kosten
Preisoptionen
Preis-Leistungs-Verhältnis
---
Float Funktionen
Märkte
Vereinigte Staaten von Amerika, Kanada, Vereinigtes Königreich, Australien, China
und 5 weitere
, Indien, Japan, Deutschland, Brasilien, Mexiko
Unterstützte Sprachen
Englisch
Medien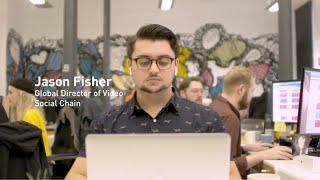 Float Bewertungen
Float Bewertungen
Preis-Leistungs-Verhältnis
4,4
95%
haben diese Anwendung empfohlen
Float is a product I like using, and I wish some of its features and UX elements were in the other software that I use! We use Synergist for job and project management, but Float for scheduling because it UX is so much better than Synergist's scheduler tool.
---
A very positive experience allowing the company I work for to get better more accurate project plans and financial reports.
---
It has been surprisingly easy to use. I have been able to clear up my time to do the actual work I need to. They are very clear on how to use their software which has been a pleasure to use.
---
I've been using CETA scheduling software for the last 4 years in big VFX companies and I must say that Float is not there yet but is actually getting broadly comparable. In the last 4 months that I introduced it into my new team it's proved to be quite useful to keep track of the progression of our projects. During these months I've seen that it has already improved in many areas that I'm excited to see what comes next.
I can see it can become a really powerful software.
---
Vergleiche die Gesamtbewertung mit Alternativen
Mit Alternativen vergleichen
Vergleiche Nutzerempfehlungen mit Alternativen
Mit Alternativen vergleichen
Float Preis
Float Preis
Preis-Leistungs-Verhältnis
Vergleiche das Preis-Leistungs-Verhältnis mit Alternativen
Mit Alternativen vergleichen
Float Funktionen
Float Funktionen
Automatische Benachrichtigungen
Berichterstattung und Statistik
Werkzeuge zur Zusammenarbeit
Vergleiche Funktionen mit Alternativen
Mit Alternativen vergleichen
Kategorien
Float Häufig gestellte Fragen
Float Häufig gestellte Fragen
Weiter unter folgen häufig gestellte Fragen über Float.
F. Welche Preispläne bietet Float an?
Float bietet folgende Kostenpläne an:
Beginnt ab: 5,00 $/Monat
Preismodell: Abonnement
Gratis Testen: Verfügbar
F. Was sind die Hauptfunktionen von Float?
Wir haben keine Informationen über die Funktionen von Float
F. Wer sind die typischen Nutzer von Float?
Float hat die folgenden typischen Kunden:
Kleine Unternehmen, Großunternehmen, Freie Mitarbeiter, Mittlere Unternehmen
F: Welche Sprachen werden von Float unterstützt?
Float unterstützt die folgenden Sprachen:
Englisch
F. Unterstützt Float mobile Geräte?
Float unterstützt die folgenden Geräte:
Android, iPhone, iPad
F. Mit welchen anderen Applikationen integriert Float?
Float kann in folgende Anwendungen integriert werden:
Basecamp, Bitium, FreeAgent, LeadMaster, Metric.ai, QuickBooks Online Advanced, Teamwork, Teamwork, VisitorTrack, Xero
F. Welche Varianten der Kundenbetreuung bietet Float an?
Float bietet folgende Optionen für Kundensupport:
Häufig gestellte Fragen, Online-Support, Video-Anleitungen, Wissensdatenbank