Deputy Übersicht
Was ist Deputy?
Deputy ist eine All-in-one-Plattform zur Mitarbeitereinsatzplanung (Rostering), Zeiterfassung (Time Clock), Aufgabenverteilung und zur Kommunikation. Verwende die mobilen Anwendungen von Deputy, um dein Team von überall aus zu managen. Die Deputy iPad-Kiosk-Anwendung bietet eine Zeiterfassung für Mitarbeiter mit kompletter Selbstbedienung. Alles mit einfachem, intuitivem Design.
Deputy bietet eine End-to-End-Lösung für die Verwaltung deiner Mitarbeiter. Von der Mitarbeitereinsatzplanung (Dienstplanerstellung) bis zur Integration der Gehaltsabrechnung – alles in einer einzigen Lösung. Erstelle deine Terminplanung mit unserer Web- oder Mobilanwendung und veröffentliche sie für deine Mitarbeiter per E-Mail/SMS/Push-Benachrichtigung mit der Möglichkeit, dass deine Mitarbeiter ihre Schichten bestätigen. Mitarbeiter können sich über Deputy Mobile Apps mit Geo-Location-Tagging einloggen oder sie können die Deputy Kiosk iPad App mit Gesichtserkennung nutzen. Übertrage deine virtuellen Stundenzettel nahtlos in Cloud-Lohnabrechnungslösungen mit vollständiger Überstundenberechnung. Oder lade sie zur Excel- oder On-Premise-Analyse in eine Datei herunter. Es ist einfach, leicht und schnell.
Deputy Übersicht
Kosten
Preisoptionen
Preis-Leistungs-Verhältnis
---
Deputy Funktionen
Märkte
Vereinigte Staaten von Amerika, Kanada, Vereinigtes Königreich, Australien, China
und 5 weitere
, Indien, Japan, Deutschland, Brasilien, Mexiko
Unterstützte Sprachen
Chinesisch (traditionell), Chinesisch (vereinfacht), Deutsch, Englisch, Französisch
und 5 weitere
, Italienisch, Japanisch, Koreanisch, Portugiesisch, Spanisch
Medien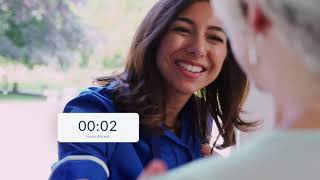 Deputy Bewertungen
Deputy Bewertungen
Preis-Leistungs-Verhältnis
4,6
95%
haben diese Anwendung empfohlen
Our experience with Deputy right from the very beginning has been nothing but fantastic. If you have any questions, they are answered, if you need help you can get it & it is also very cost effective.
We employ about 30 people & work in the Construction Industry. Due to the fact that there are many varied competencies involved in the type of works we do and there is also a number of different locations on any given day, rostering our staff used to be an absolute headache. Since implementing Deputy we have found this task to be completely trouble free. When we add our Employees to Deputy we input all of their relevant "Training" which includes competencies & site inductions which assists us tremendously when choosing who we can roster to the many different daily tasks we undertake. Our industry also requires that hours of work is reported of which is another feature Deputy is of tremendous value for. Not to mention the ease of actually paying our Employees each week via the connection with Xero.
---
We had employees staying clocked on after shifts milking the clock. We didn't notice it until it was time to run payroll. Now this tells me whenever someone stays on more than 5 minutes past their shift. Or clocks in more than 5 minutes early. 6 stores, 3 shifts a day, it really adds up quickly!
---
I have rarely ever left a negative review in my life but after my recent experience I feel it's almost a responsibility. I closed my business in July. Not having a need for timekeeping I cancelled an account. I deleted all staff and shifts and unsubscribed from this service. I did so before the close of the billing cycle. Since this is a payment in advance service I should have been left with nothing outstanding. I've had demand after demand. I went back into the account to inquire as to why I'm still receiving demands to find that the account was not closed, I was not unsubscribed and although all staff profiles had been deleted i was still listed as having 5 staff. I updated my contact information, emailed Deputy stating that I had unsubscribed using the instructions in the help files and heard nothing more. Then the demands started again. The worst however was having to deal with their customer service rep on live chat who'd leave me sitting on live chat for 5-7 minutes at a time only to come back and claim he was leaving me hang there on purpose so "I'd calm down" He seemed to take particular exception to me insisting on a chat transcript. Given that I'm so furious with this company and how it allows its reps to treat customers, customer service rep's strategy didn't work. I got my chat transcript in the end but only by copying and pasting the entire thing myself. He wasn't too keen on his replies being included in the chat transcript. Utterly disgusting.
---
Deputy is an innovative solution for security professionals.
---
Since implementing deputy towards the end of 2015 in our business, I have worked closely with Jake and Joseph on making the system work with ease and ensure we are using the system to its potential.
Our business has a high turnover of transient employees who work varied hours and days of work which makes it hard for our managers to roster efficiently.
The team at Deputy have worked with us to add custom features which can help with our daily struggles in turn saving us time and money by being able to roster effectively and ensure we are being compliant at each step.
As the Payroll officer for our Australian and New Zealand region, Deputy have allowed me to streamline the fortnightly payroll process. Removed the need for any manual inputting, in turn ensuring we have time for quality checks, within our limited time constraints on payroll day.
We are a fast paced business and this system works extremely well for our managers creating and publishing the rosters, as well as confirming timesheets.
---
Vergleiche die Gesamtbewertung mit Alternativen
Mit Alternativen vergleichen
Vergleiche Nutzerempfehlungen mit Alternativen
Mit Alternativen vergleichen
Deputy Preis
Deputy Preis
Preis-Leistungs-Verhältnis
Vergleiche das Preis-Leistungs-Verhältnis mit Alternativen
Mit Alternativen vergleichen
Deputy Funktionen
Deputy Funktionen
Abrechnung & Rechnungsstellung
Anpassbare Berichterstellung
Automatische Benachrichtigungen
Berichterstattung und Statistik
Echtzeit-Berichterstattung
Vergleiche Funktionen mit Alternativen
Mit Alternativen vergleichen
Kategorien
Deputy Häufig gestellte Fragen
Deputy Häufig gestellte Fragen
Weiter unter folgen häufig gestellte Fragen über Deputy.
F. Welche Preispläne bietet Deputy an?
Deputy bietet folgende Kostenpläne an:
Beginnt ab: 2,50 $/Monat
Preismodell: Abonnement
Gratis Testen: Verfügbar
F. Was sind die Hauptfunktionen von Deputy?
Wir haben keine Informationen über die Funktionen von Deputy
F. Wer sind die typischen Nutzer von Deputy?
Deputy hat die folgenden typischen Kunden:
Kleine Unternehmen, Großunternehmen, Non-Profit, Mittlere Unternehmen
F: Welche Sprachen werden von Deputy unterstützt?
Deputy unterstützt die folgenden Sprachen:
Chinesisch (traditionell), Chinesisch (vereinfacht), Deutsch, Englisch, Französisch, Italienisch, Japanisch, Koreanisch, Portugiesisch, Spanisch
F. Unterstützt Deputy mobile Geräte?
Deputy unterstützt die folgenden Geräte:
Android, iPhone, iPad
F. Mit welchen anderen Applikationen integriert Deputy?
Deputy kann in folgende Anwendungen integriert werden:
ActiveCampaign, Bitium, Gusto, ServiceM8, Square Payroll, Vend, Wagepoint, Workato, WorkflowMax, Xero
F. Welche Varianten der Kundenbetreuung bietet Deputy an?
Deputy bietet folgende Optionen für Kundensupport:
Häufig gestellte Fragen, Forum, Wissensdatenbank, Online-Support, Telefon-Support, Video-Anleitungen