Slack Übersicht
Was ist Slack?
Teams in Slack arbeiten in Kanälen zusammen, die nach Projekt, Abteilung, Bürostandort oder etwas anderem organisiert werden können. Dies macht es dem Anwender leicht, die für ihn wichtigen Themen zu verfolgen. Öffentliche Kanäle stehen jedem im Team offen, so dass das Marketing sehen kann, woran Designer arbeiten, der Vertrieb kann sehen, was auf der Roadmap des Produktteams steht, und neue Mitarbeiter können sich leicht auf den neuesten Stand bringen, anstatt mit einem leeren E-Mail-Posteingang zu beginnen.
Slack verbindet sich mit den Tools und Diensten, die Unternehmen bereits nutzen, und zentralisiert die Benachrichtigungen, Dateien und Daten aus Hunderten von verschiedenen Anwendungen. Das bedeutet, dass du keine E-Mails mehr durchsuchen müssen, ständig zwischen verschiedenen Registerkarten und Dashboards wechseln oder mit Dutzenden von Tools jonglieren müssen – jedes mit seinem eigenen Login. Slack hilft Teams, intelligenter zu arbeiten, indem es alle Informationen und Zusammenhänge bereitstellt, die sie benötigen, um schnell effektive Entscheidungen zu treffen.
Alles, was in Slack geteilt wird, wird automatisch indiziert und archiviert, so dass Unternehmen ohne großen Aufwand eine umfassende Wissensbasis erstellen können, indem sie einfach in Slack arbeiten. Und die Suche von Slack macht es einfach, die Informationen zu finden, die die Benutzer brauchen, wann immer sie sie brauchen.
Slack Übersicht
Kosten
Preisoptionen
Preis-Leistungs-Verhältnis
---
Slack Funktionen
Märkte
Vereinigte Staaten von Amerika, Kanada, Vereinigtes Königreich, Australien, China
und 5 weitere
, Indien, Japan, Deutschland, Brasilien, Mexiko
Unterstützte Sprachen
Deutsch, Englisch, Französisch, Japanisch, Spanisch
Medien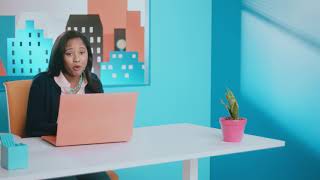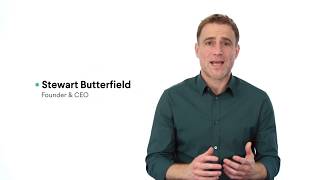 Slack Bewertungen
Slack Bewertungen
Preis-Leistungs-Verhältnis
4,5
95%
haben diese Anwendung empfohlen
Slack has improved our communication workflow with our team and improved the way we interact with clients. It allows for multiple language to be spoken by using some translation tools, thus including more staff and especially non-english speaking staff.
---
I find it hard to remember life before Slack. We all worked in a single open plan office but, like most offices, still communicated predominantly from our desks. Our go to IM tool was Skype and it was an easy way for conversations to get siloed. Slack brought those conversations out into the open, made them discoverable and brought in automations to make them richer. If you're debating whether to use Skype or Slack there really is no contest. I'd also suggest it outperforms Teams and other competing collaboration and instant messaging tools for it's deep integrations.
---
Slack improves correspondence among colleagues.
In spite of the fact that it doesnot supplant the need of email yet yes it clearly reduces unnecessary inside messages
Slack stays a standout amongst the best group informing applications since it offers more than some other application in this classification.
For a variety of devices and platforms, Slack is available: mobile Mac, Windows, Linux, Web, Android, iOS, and Windows.
It is a cloud-based tool in real time, so you need an Internet connection to use it regardless of which app you have.
---
Slack is very fun to use and easy to get used to. I think every company should use it.
It's also very private so only people within the company have access to message you. External users cannot find you or message you. Great software overall!
---
Slack qualifies to be the best collaboration tool of our generation with users navigating the app with quite a lot of ease. The experience at large is very positive and with such competitive prices, indeed there lies infinite potential with slack. It offers several intergrations iclusive of outlook and zoom among other essential plugins.
---
Vergleiche die Gesamtbewertung mit Alternativen
Mit Alternativen vergleichen
Vergleiche Nutzerempfehlungen mit Alternativen
Mit Alternativen vergleichen
Slack Preis
Slack Preis
Preis-Leistungs-Verhältnis
Vergleiche das Preis-Leistungs-Verhältnis mit Alternativen
Mit Alternativen vergleichen
Slack Funktionen
Slack Funktionen
Automatische Benachrichtigungen
Berichterstattung und Statistik
Gemeinsamer Arbeitsbereich
Kundenspezifisches Branding
Werkzeuge zur Zusammenarbeit
Vergleiche Funktionen mit Alternativen
Mit Alternativen vergleichen
Kategorien
Slack Häufig gestellte Fragen
Slack Häufig gestellte Fragen
Weiter unter folgen häufig gestellte Fragen über Slack.
F. Welche Preispläne bietet Slack an?
Slack bietet folgende Kostenpläne an:
Beginnt ab: 8,00 $/Monat
Preismodell: Kostenlos, Abonnement
Gratis Testen: Verfügbar
F. Was sind die Hauptfunktionen von Slack?
Wir haben keine Informationen über die Funktionen von Slack
F. Wer sind die typischen Nutzer von Slack?
Slack hat die folgenden typischen Kunden:
Kleine Unternehmen, Großunternehmen, Öffentliche Verwaltung, Non-Profit, Freie Mitarbeiter, Mittlere Unternehmen
F: Welche Sprachen werden von Slack unterstützt?
Slack unterstützt die folgenden Sprachen:
Deutsch, Englisch, Französisch, Japanisch, Spanisch
F. Unterstützt Slack mobile Geräte?
Slack unterstützt die folgenden Geräte:
Android, iPhone, iPad
F. Mit welchen anderen Applikationen integriert Slack?
Slack kann in folgende Anwendungen integriert werden:
Aircall, Asana, Bitium, Breezy, Datadog, Dropbox Business, Help Scout, LiveChat, PagerDuty, Resource Guru
F. Welche Varianten der Kundenbetreuung bietet Slack an?
Slack bietet folgende Optionen für Kundensupport:
Häufig gestellte Fragen, Wissensdatenbank, Online-Support, Video-Anleitungen