Cayzu Übersicht
Was ist Cayzu?
Cayzu ist eine cloudbasierte Kundenbetreuungs- und Helpdesksoftware, die entwickelt wurde, um die Kundenbetreuungserfahrung zu verbessern. Die Plattform ermöglicht es Nutzern, alle Supportanfragen über ein einziges cloudbasiertes Portal zu verwalten, egal ob diese per Telefon, E-Mail, Facebook, Twitter oder sogar mobil eingehen. Cayzu bietet auch mehrere Produkte, Marken und Arbeitsabläufe.
Mit Cayzu geben Unternehmen ihren Kunden die Möglichkeit, jederzeit und überall über ein gebrandetes Self-Service-Portal Hilfe zu bekommen. Ermögliche es Kunden, Tickets jederzeit einzureichen und zu verfolgen, oder stelle automatisierte Antworten rund um die Uhr bereit. Personalisiere alle Aspekte des Endnutzer-Kundenportals, einschließlich eines nutzerdefinierten Logos, Farben und sogar einer URL.
Mit Cayzu können Nutzer von einem einzigen Portal aus auf Kommentare in sozialen Medien antworten. Agenten müssen nicht zwischen mehreren Social-Media-Profilen, Bildschirmen und Postfächern hin- und herwechseln, um Unterstützung zu bieten und Probleme zu lösen. Die Wissensdatenbank, Ticketerstellung und Auto-Suggest-Technologie von Cayzu können in Websites in Form eines einfachen Widgets integriert werden.
Die Wissensdatenbank von Cayzu verwendet Tools wie Google Analytics, was es Nutzern ermöglicht, die Artikelnutzung und -einstufungen zu überwachen, um zu sehen, welche die effektivsten sind. Berichte und Dashboards versorgen Supportteams mit kritischen Informationen, damit sie schnell und effizient reagieren können.
Cayzu Übersicht
Kosten
Preisoptionen
Preis-Leistungs-Verhältnis
---
Cayzu Funktionen
Märkte
Vereinigte Staaten von Amerika, Kanada, Vereinigtes Königreich, Australien, China
und 5 weitere
, Indien, Japan, Deutschland, Brasilien, Mexiko
Unterstützte Sprachen
Englisch
Medien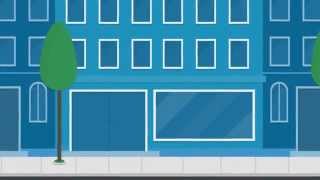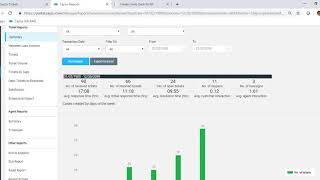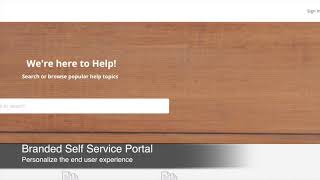 Cayzu Bewertungen
Cayzu Bewertungen
Preis-Leistungs-Verhältnis
4,9
100%
haben diese Anwendung empfohlen
I gained the benefit of being able to keep track of my customers and their orders or order problems. I was able to read and respond to all tickets in a timely manner. I also gained a great insight into my customers' experience with my business, enabling me to improve it. Finally, this software helped me manage my time better and never miss due dates or deadlines.
---
US DataVault has been using Cayzu since 2014 and has found it to be an easy to use and affordable Help Desk Solution!
We run a 24x7 Tech Support operation for our Clients and with Cayzu our Clients never have a problem reporting their problem or maintaining contact with our Support Team to assure the issue is fixed to their satisfaction.
As Senior Management it is very convenient to be able to log in anytime and check the flow of support tickets as well as the resolutions presented.
Additionally, the tools and support we get from Cayzu are great! For example, here are some recent improvements to the Cayzu Help desk service:
Round Robin (Automatic distribution of tickets)
SSO added to the agent portal
Integration into HubSpot CRM
Push notifications added to the Android App
Ability to set time zone by agent
Added support for the Arabic language
Ability to export products
Ability to specify the primary group
New exportable fields on the ticket grid
It is the Cayzu commitment to innovation and growth that really make them a pleasure to deal with. And, you can GET ANSWERS ANYTIME. The wealth of knowledge within the Cayzu Customer Service Knowledge base is very useful and frequently updated. This helps us and them reduce calls and increase customer satisfaction.
Client Empowerment? Cayzu makes it easy. Customers can use the service to submit and track tickets anytime and we can provide automated responses when Tech is not immediately available. They Cayzu service is so fast that we have no problem being able to see and respond to a request for help easily within the 15 minute contact window we provide to all Clients.
With Cayzu we were able to customize all of our pages to CREATE A BEAUTIFUL SUPPORT DESTINATION and rebrand all aspects of our customer support portal to secure our Brand Identity all the way through the Support process. One this we appreciated is that we could even use our logo, colors and URL links.
One area Cayzu really shines is in Training. A few recent titles are:
How to impress your customers and provide exceptional support.
How to tailor to the millennials and let them help themselves.
Learn the best ways to organize your support emails.
Join in a Q&A session so your questions are addressed real time.
In closing, US DataVault feels that Cayzu is one of the best decisions we have made and our Clients universally agree. What more can one ask for?
---
I found out about Cayzu from my colleagues, one of them talked about something that helps to save time and money. I did not understand what is it, at that moment, but decided to learn because i am always interesting in effectiveness improvement for my business.
I signed up for a free account, and I was setup in minutes. This product has saved me from trying to manage multiple emails from many different customers. Cayzu provides all features that I need for my small company. One portal for Agents and one for Customers and a Mobile App !!!
---
helps us narrow down out support into 1 app that handles the differnt methods of contact. If i didn't use this i'd have to come up with something that won't integrate all of the things together, like grooveHq, but that wasn't a good fit for us, and the didn't have an app or ways to stream twitter and facebook. for an unlnown reason, when i tap my shift key, the pc is pasting a sentence i copied a few minutes ago, very fast, super fast, so all of my writing here is in lower case becasue the caps lock and the shift keys are auto-pasting that text rapidly. my industry is we sipply customer service call center and help desk solutions to other businesses, but this industry doesn't seem to be listed. customer service should be considered an industry.
---
The benefits that you will get is the ease of use for the software. You will also get a central location where you can setup users, provide their permissions, create email addresses and assign users to their respective groups. That is a huge asset because it eliminates the middleman and the use of Active Directory.
---
Vergleiche die Gesamtbewertung mit Alternativen
Mit Alternativen vergleichen
Vergleiche Nutzerempfehlungen mit Alternativen
Mit Alternativen vergleichen
Cayzu Preis
Cayzu Preis
Preis-Leistungs-Verhältnis
Vergleiche das Preis-Leistungs-Verhältnis mit Alternativen
Mit Alternativen vergleichen
Cayzu Funktionen
Cayzu Funktionen
Anpassbare Berichterstellung
Automatische Benachrichtigungen
Benutzerdefinierte Felder
Berichterstattung und Statistik
Kundenspezifisches Branding
Vergleiche Funktionen mit Alternativen
Mit Alternativen vergleichen
Kategorien
Cayzu Häufig gestellte Fragen
Cayzu Häufig gestellte Fragen
Weiter unter folgen häufig gestellte Fragen über Cayzu.
F. Welche Preispläne bietet Cayzu an?
Cayzu bietet folgende Kostenpläne an:
Beginnt ab: 4,00 $/Monat
Preismodell: Abonnement
Gratis Testen: Verfügbar
F. Was sind die Hauptfunktionen von Cayzu?
Wir haben keine Informationen über die Funktionen von Cayzu
F. Wer sind die typischen Nutzer von Cayzu?
Cayzu hat die folgenden typischen Kunden:
Kleine Unternehmen, Öffentliche Verwaltung, Non-Profit, Freie Mitarbeiter, Mittlere Unternehmen
F: Welche Sprachen werden von Cayzu unterstützt?
Cayzu unterstützt die folgenden Sprachen:
Englisch
F. Welche Preispläne bietet Cayzu an?
Cayzu hat folgende Preismodelle:
Abonnement
F. Unterstützt Cayzu mobile Geräte?
Cayzu unterstützt die folgenden Geräte:
Android, iPhone, iPad
F. Mit welchen anderen Applikationen integriert Cayzu?
Cayzu kann in folgende Anwendungen integriert werden:
FreshBooks, Help Desk Migration, Jira, LiveChat, Slack, SugarCRM, SurveyMonkey, Twitter, Zoho CRM, tawk.to
F. Welche Varianten der Kundenbetreuung bietet Cayzu an?
Cayzu bietet folgende Optionen für Kundensupport:
Häufig gestellte Fragen, Wissensdatenbank, Online-Support, Telefon-Support, Video-Anleitungen