Infor Birst Übersicht
Was ist Infor Birst?
Birst Networked BI ist ein Business-Intelligence-Produkt, das eine einzige Ansicht von Daten und Datensilos ermöglicht. Darüber hinaus können dezentrale Teams und einzelne Nutzer diese gemeinsam genutzte Analysestruktur mit eigenen lokalen Daten ergänzen, ohne das Data Governance zu beeinträchtigen. Diese Konsistenz wird von einer einheitlichen semantischen Ebene übernommen, die allgemeine Definitionen und wichtige Metriken verwaltet, unabhängig davon, wo sich die Nutzer befinden.
Birst erzielt vernetzte BI durch eine zweistufige Architektur, die Back-End-Unternehmensdaten mit Business- oder lokalen Edge-Daten ausstattet. Die automatisierte Datenverfeinerung von Birst extrahiert Daten aus beliebigen Quellen (Datenspeicher, Anwendungen, Data Warehouses, Big Data und unstrukturierte externe Quellen) in eine einheitliche semantische Ebene. Das Ergebnis ist eine konsistente Ansicht, die es Nutzern ermöglicht, Self-Service-Analysen über Dashboards, Berichterstattung, visuelle Erkennung, mobile Tools und Predictive Analytics durchzuführen. Die Birst Open Client Interface lässt sich auch in Tableau, Excel und R integrieren.
Birst bringt zwei wesentliche Optionen auf den Markt:
1) Direkt, für Unternehmen, die Birst für Analysen zu internen Daten verwenden, um bessere Geschäftsergebnisse zu erzielen.
2) Integriert, für Unternehmen jeder Größe, die Daten- (Analyse-)Produkte anbieten, indem sie Birst-Fähigkeiten in ihre Produkte integrieren und White-Labeling für diese anbieten.
Das Produkt von Birst ist in drei Formaten erhältlich:
1) Plattform und Pro-Nutzer-Gebühr
2) Nach Abteilung oder Geschäftseinheit
3) Nach Endkunden (für eingebettete Szenarien)
Infor Birst Übersicht
Kosten
Preisoptionen
Preis-Leistungs-Verhältnis
---
Infor Birst Funktionen
Märkte
Vereinigte Staaten von Amerika, Kanada, Vereinigtes Königreich, Australien, Indien, Deutschland
Unterstützte Sprachen
Dänisch, Englisch, Koreanisch, Niederländisch, Portugiesisch, Spanisch
Medien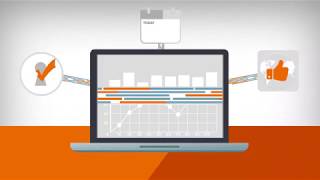 Infor Birst Bewertungen
Infor Birst Bewertungen
Preis-Leistungs-Verhältnis
4,5
85%
haben diese Anwendung empfohlen
Really pleased with the product, i highly recomend it.
---
Our experience with Birst Infor when dealing with everything from professional services, support and sales has been great. I would recommend Birst to anyone looking for a flexible and scaleable system.
---
It may seem like we don't like the tool, but it is very good. The cons are mostly pain felt by the developers. End users will not notice an issue. Make sure you know that your end users will not be able to create any complex reports easily. BQL is very useful but there is no way a non-Developer will be able to just pick it up and go. A lot of these issues may be resolved in 2018...especially the egregious use of the defunct Flash technology.
The tool does so many things that we use it exclusively to do everything from data modelling, report creation , security, dashboards, etc. And you cannot overstate the importance of their terrific customer support - especially the Birst Community. So the Cons is a long list of relatively minor quibbles. yur developers will grumble, but overall, it is an excellent tool.
---
Birst is a suitable tool to review data without implementing the data in a data warehouse. it is possible to establish real-time connections to several databases or do the modeling directly in Birst. In some situations, you can see that the tool is still in its infancy but the support always finds a solution, however, it looks likes (as long as the source of interruption is critical to your business).
In my opinion, the admin area (modeling) is the least developed area compared to the visualization frontend and still runs (until Birst 6) on the flash basis with sometimes causes synchronization errors between the database and the front-end.
You can do modeling as you like with some limitations in the schemas. Birst can process star and snowflakes but has some problems with multi-fact tables and different aggregation levels in one table (data mart design. in Cognos they call this feature "Determinants").
Nevertheless, it is easy for anyone with a little modeling knows how to build a simple model and report their data. A person who does not anything about SQL or data would have a lot of troubles with modeling which isn't a disadvantage in my opinion but should be noticed.
Birst is pretty limited when it comes to "security" in different ways:
You can set a data security on row level and assign user groups or variables to it but it's pretty complicated for nondatabase developers or architects. our analysts (who do some modeling) had a hard time understanding the security until this task was assigned to us architects. This should be made simpler for every third-class technician to understand.
You are able to grant a user access to the admin area or deny it. you cannot grant access to just some features like upload images and add users. In my opinion, this a limitation and always requires a space admin to do stuff that a normal visualizer can't do.
If you want a user to import images or something then he must have space admin permissions and therefore he can make changed on the model which contradicts to a row level security if set.
The user management really is limited. you're missing a lot of creation/deletion functions and you must always access a space command window to do so. therefore you have troubles to mass create/delete users without using the API. You have to do a lot of extra work to manage your users efficiently.
The frontend is pretty good and you can do a lot of visualizations. You can choose between simple charts from "visualizer" or build pixel perfect reports from "designer". You can add both report types to a selection of dashboards.
Dashboards can be secured via user groups but only for space admins which always involves a space admin a slightly contradicts to a self-services solution.
All in all, Birst is an ETL and visualization tool that allows you so simply add files to your data warehouse and do some reporting. As more complex, your model becomes as more limitations you face while modeling. If you use live access connections the SQL's created are executed on the corresponding database. therefore you face fewer limitations than modeling within Birst.
we personally prefer to model with live access. Even if the tool is on some parts in its infancy the Birst community and support is pretty awesome and without this the tool wouldN't be satisfying but it exists and therefore I grant 4 of 5 starts for this tool.
---
Vergleiche die Gesamtbewertung mit Alternativen
Mit Alternativen vergleichen
Vergleiche Nutzerempfehlungen mit Alternativen
Mit Alternativen vergleichen
Infor Birst Preis
Infor Birst Preis
Preis-Leistungs-Verhältnis
Vergleiche das Preis-Leistungs-Verhältnis mit Alternativen
Mit Alternativen vergleichen
Infor Birst Funktionen
Infor Birst Funktionen
Anpassbare Berichterstellung
Berichterstattung und Statistik
Werkzeuge zur Zusammenarbeit
Vergleiche Funktionen mit Alternativen
Mit Alternativen vergleichen
Kategorien
Infor Birst Häufig gestellte Fragen
Infor Birst Häufig gestellte Fragen
Weiter unter folgen häufig gestellte Fragen über Infor Birst.
F. Welche Preispläne bietet Infor Birst an?
Infor Birst bietet folgende Kostenpläne an:
Preismodell: Abonnement
Gratis Testen: Verfügbar
F. Was sind die Hauptfunktionen von Infor Birst?
Wir haben keine Informationen über die Funktionen von Infor Birst
F. Wer sind die typischen Nutzer von Infor Birst?
Infor Birst hat die folgenden typischen Kunden:
Großunternehmen, Mittlere Unternehmen
F: Welche Sprachen werden von Infor Birst unterstützt?
Infor Birst unterstützt die folgenden Sprachen:
Dänisch, Englisch, Koreanisch, Niederländisch, Portugiesisch, Spanisch
F. Unterstützt Infor Birst mobile Geräte?
Infor Birst unterstützt die folgenden Geräte:
Android, iPhone, iPad
F. Mit welchen anderen Applikationen integriert Infor Birst?
Infor Birst kann in folgende Anwendungen integriert werden:
Bitium, Infor CloudSuite Industrial (SyteLine), MarcomCentral Enterprise, MarcomCentral Web-to-Print, Marketo Engage, Tableau
F. Welche Varianten der Kundenbetreuung bietet Infor Birst an?
Infor Birst bietet folgende Optionen für Kundensupport:
Forum, Wissensdatenbank, Telefon-Support, Online-Support, Video-Anleitungen